13 Years Later: The Affordable Care Act's Enduring Legacy
Americans share how the Affordable Care Act has changed their lives and continues to benefit them.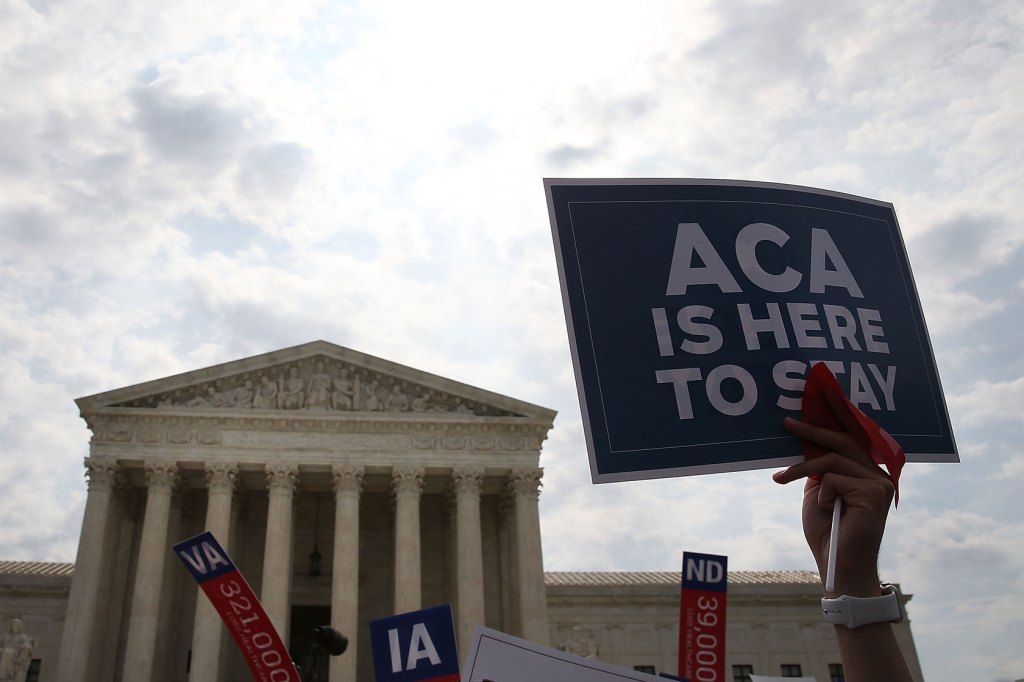 On March 23, 2010, President Barack Obama signed the Affordable Care Act (ACA) into law. Prior to the ACA's enactment, more than 50 million Americans were uninsured, up to 129 million Americans with preexisting conditions could be denied coverage, and hundreds of thousands could not switch jobs for fear of losing access to health care. Thirteen years later, despite enduring countless legal attacks and the threat of repeal, the ACA has more enrollments than ever before and continues to provide affordable, reliable health care insurance to more than 16 million Americans. The following stories of Americans benefiting from the Affordable Care Act exemplify the enduring legacy of this historic law.
Quinn Nystrom
St. Michael, Minnesota
At age 13, Quinn Nystrom was diagnosed with Type I diabetes. Before she could even enter the workforce, her diagnosis allowed health insurance companies to deny her access to affordable health care. As insulin prices tripled over a decade, health care became an absolute necessity for Americans like Quinn. As a result, she became tied to her job simply for access to the one thing she needed to stay alive.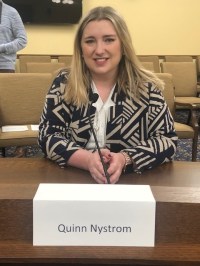 Quinn long dreamed of leaving her job to pursue self-employment as an advocate for insulin affordability. Fortunately, when the ACA was signed into law, its protections for people with preexisting conditions meant that Quinn could finally leave her job and pursue her dream of starting a business. After efforts by congressional Republicans to repeal the law failed, Quinn enrolled in the ACA, launched her company, traveled the country to speak about the importance of insulin affordability, and even ran for Congress. Today, she is using her voice and her platform to continue pushing to make insulin more affordable and accessible. None of it would have been possible without the protections of the ACA.
Click here to read more about Quinn's story.
The ACA afforded me the ability to turn my American dream into reality. Quinn Nystrom
Rebecca Ferrante
Atlanta, Georgia
During the 2008 recession, millions of Americans lost their jobs and, as a result, their health care. When Rebecca's husband lost his job, her family joined the millions of Americans whose access to health care was put in jeopardy. Around the same time, both Rebecca and her husband experienced serious health conditions that prevented them from acquiring employment that provided health care. As a breast cancer survivor with a serious heart condition, Rebecca was in dire need of health care. Before the ACA, she had even made plans to travel to another country to have open-heart surgery, as it would have been more affordable than having the surgery in the United States without insurance.
Thanks to the ACA, though, Rebecca has enjoyed reliable and affordable health care from the marketplace for more than a decade, qualifying for subsidies that lowered her monthly premium. When she turned 65 and enrolled in Medicare in 2023, she did a happy dance knowing that she would always have access to quality health care.
Click here to read more about Rebecca's story.
Heather Meyer
Overland Park, Kansas
From the age of 12, Heather experienced what it was like to live in America without health insurance. She and her father—both Type I diabetics—regularly rationed insulin and supplies because they couldn't afford their health care without insurance. In her young adult years, Heather attended college while caring for her children, meaning she rarely had access to employer-provided health care. So, when the ACA was passed in 2010, it was the first time Heather finally had reliable access to health insurance and insulin.
The ACA's biggest effect on Heather came from its protections for people with preexisting conditions. Heather accessed ACA insurance for about six years, as subsidies often meant insurance plans on the marketplace were hundreds of dollars cheaper than employer-provided plans. With affordable, reliable health care, Heather could finally access the consistent care she needed for Type I diabetes.
Click here to read more about Heather's story.
The ACA meant that my family could afford to see a doctor on a regular basis and get the care we needed. Heather Meyer
Jill Sbarboro
Schaumburg, Illinois
In 2014, Jill Sbarboro was diagnosed with cervical cancer and beat it. Fortunately, since the ACA had enshrined protections for preexisting conditions, Jill could still access health care through her husband's employer-provided plan despite her prior cancer diagnosis. In 2016, Jill went back to school so she could change careers and get a job that would provide her with health insurance. Jill's husband hoped to retire soon, meaning she would lose access to health care through his employer. But soon after Jill graduated, she was diagnosed with triple-negative breast cancer, an aggressive type of breast cancer. As Jill began treatment, she couldn't work and relied on her husband's employer-provided plan for health care.
Although Jill is still accessing health care through her husband's employer, she is relieved that the ACA exists, as it would be her only way to access health care if she were to lose her husband's health insurance. Additionally, the ACA eliminated lifetime maximum benefits, which limited how much treatment an insurance plan would cover over the course of one's life—often hurting cancer patients, whose treatment costs are exorbitantly high, and leaving many patients with mountains of medical debt. Without the ACA's elimination of lifetime maximums, Jill would have exceeded her lifetime maximum benefits a year ago and would have had to pay out of pocket for all of her breast cancer treatment.
Click here to read more about Jill's story.
William Garcia
La Crosse, Wisconsin
When William Garcia's daughter, Merlin, was diagnosed with a rare, potentially fatal malformation of blood vessels in her brain at age 11, the Garcia family worried about how they would afford her care. But since the ACA had just taken effect, insurance companies could not deny young Merlin coverage for her preexisting condition. As a result, the family was able to pursue a laser treatment that significantly reduced Merlin's risk of a hemorrhage, and insurance covered most of the costs. Moreover, because the ACA guarantees young people the ability to stay on their parent's insurance until age 26, Merlin has received continuity of care.
Click here to read more about William's story.
Because of the ACA, my daughter could keep her insurance coverage and receive continuity of care. William Garcia
Hear from past storytellers
Throughout its 13 years, the Affordable Care Act has overcome multiple attempts to repeal the law. Hear from past storytellers who raised their voices to protect the ACA. Their efforts prove the power of stories to protect policy:
Conclusion
Stories like the ones included in this collection add to the millions shared to protect and improve the ACA. With a record number of Americans enrolled in health care through the Affordable Care Act, the law has proven itself to be critical to protecting health care access for Americans everywhere. Amid numerous challenges to the ACA, everyday Americans have raised their voices and shared their stories in support of the law.
The positions of American Progress, and our policy experts, are independent, and the findings and conclusions presented are those of American Progress alone. A full list of supporters is available here. American Progress would like to acknowledge the many generous supporters who make our work possible.