6 progressive leaders go to Vegas
It's another day in Trump's America—and another day to stand up for what's right. Get the facts to fight back.
Here are their visions for our economy:
The fact that the economy is working only for big corporations and wealthy Republican campaign donors is no accident—it's the result of a deliberate strategy, decades in the making, and executed relentlessly. Nobody has been more ruthless than Trump.
These progressive leaders are ready to change that.
This past weekend, Sen. Kamala Harris, Sen. Amy Klobuchar, former Rep. Beto O'Rourke, former HUD Secretary Julián Castro, Gov. John Hickenlooper, and Sen. Elizabeth Warren joined us in Las Vegas for a Workers Forum.
They laid out their plans for an economy that works for ALL Americans—not just the rich and powerful few. Check out to what they had to say below: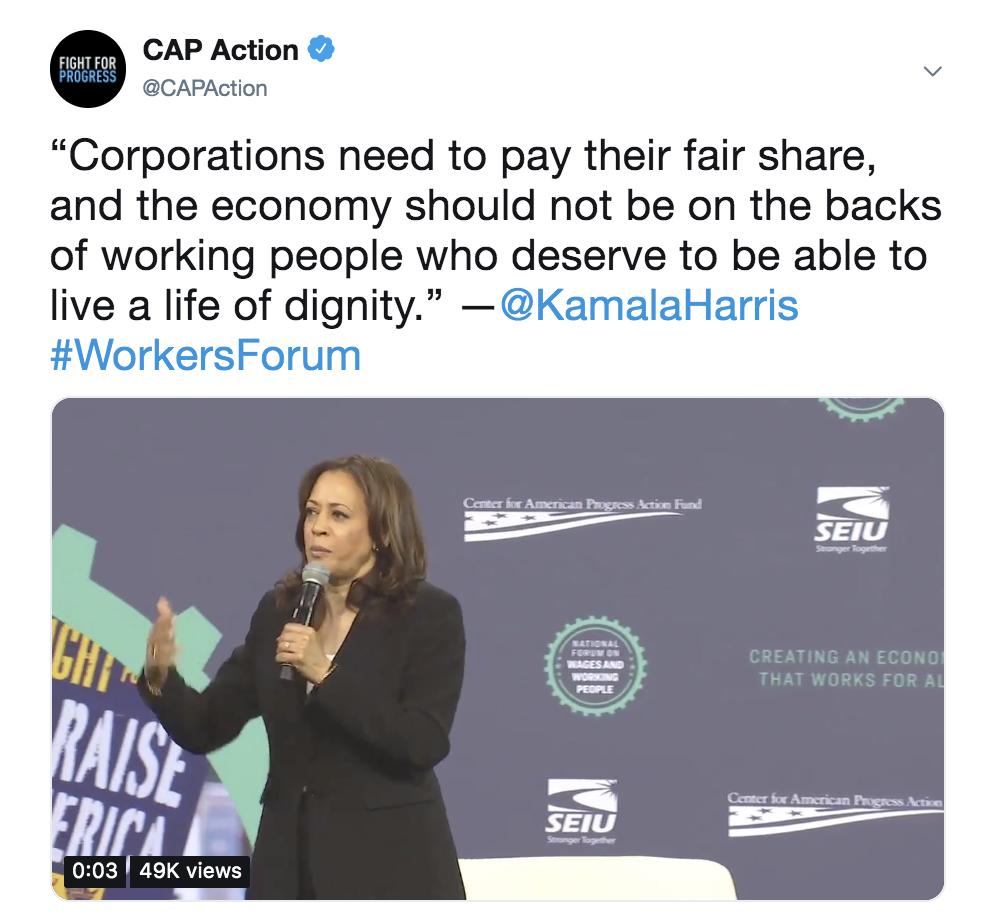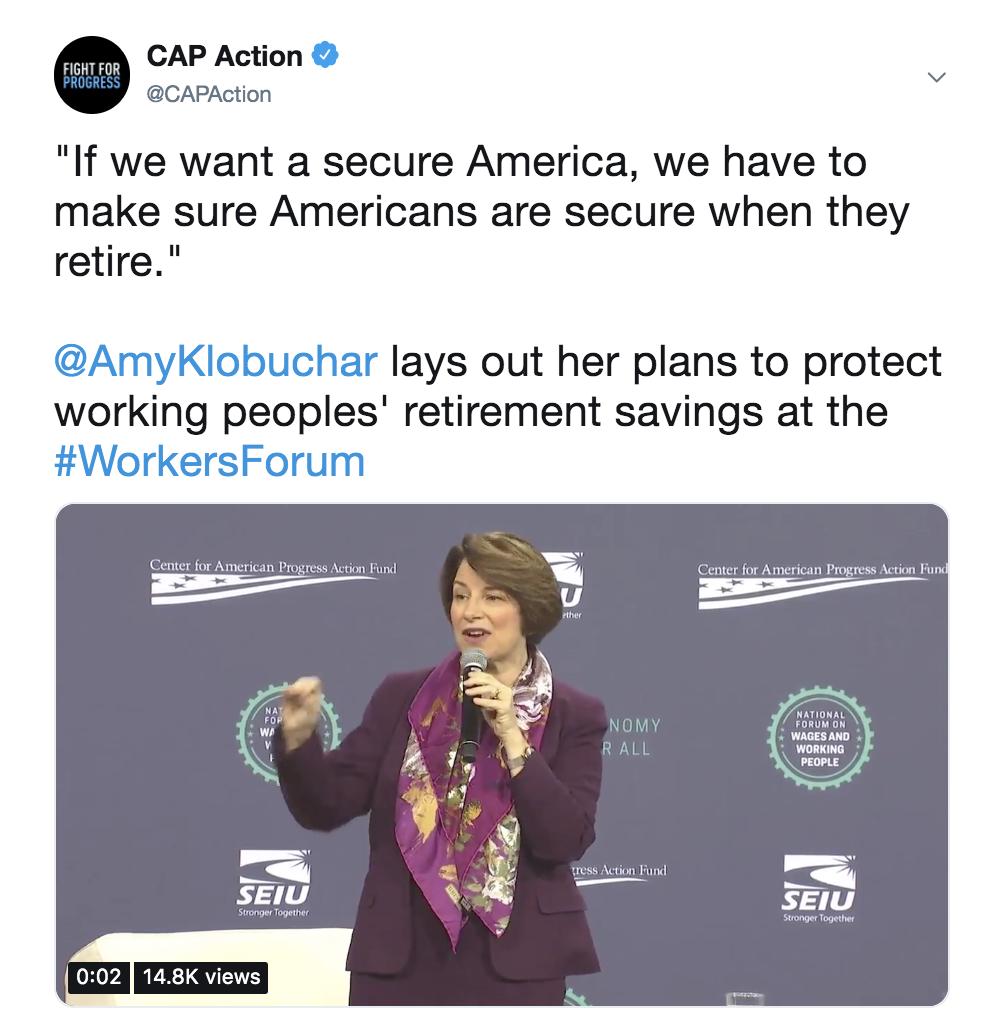 Former Rep. Beto O'Rourke (D-TX)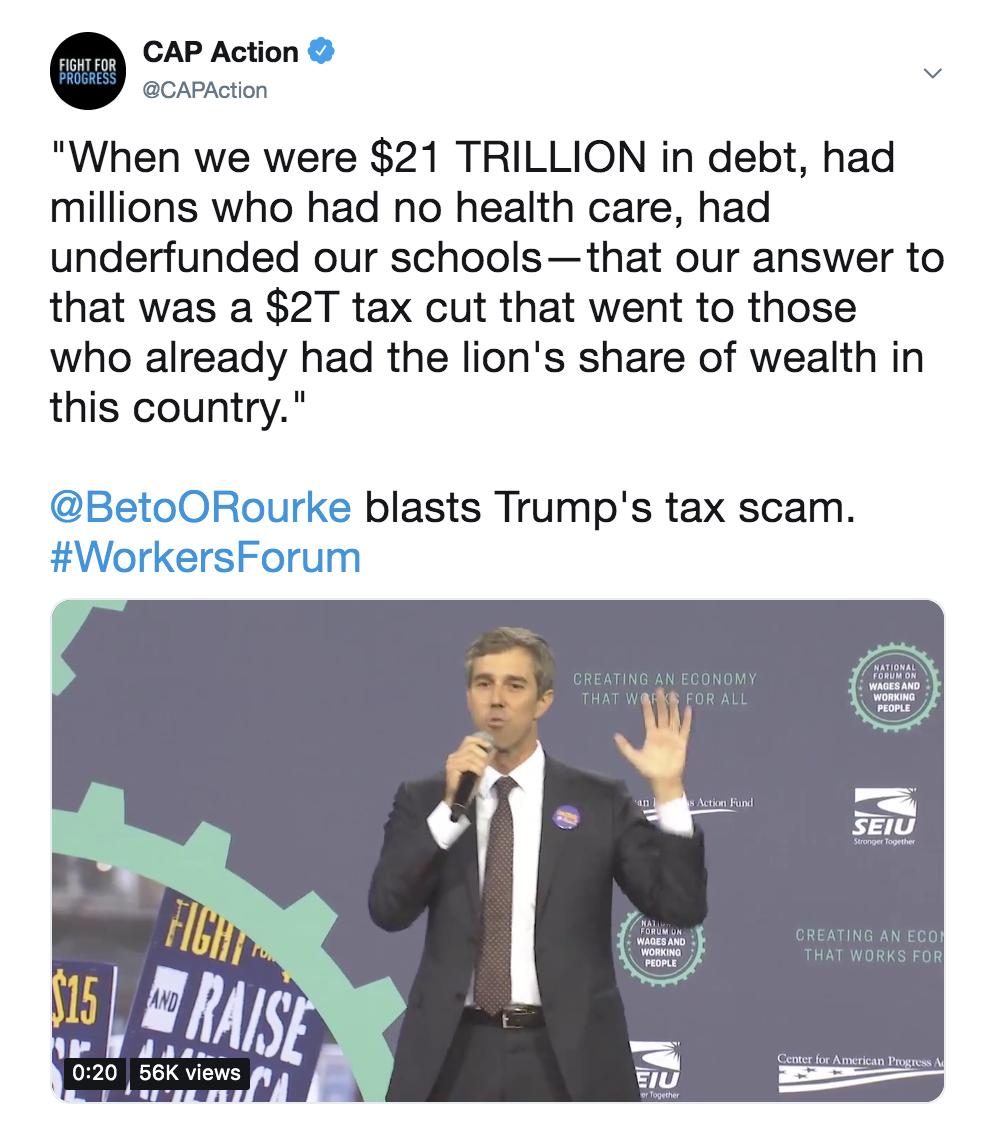 Former HUD Secretary Julián Castro (D-TX)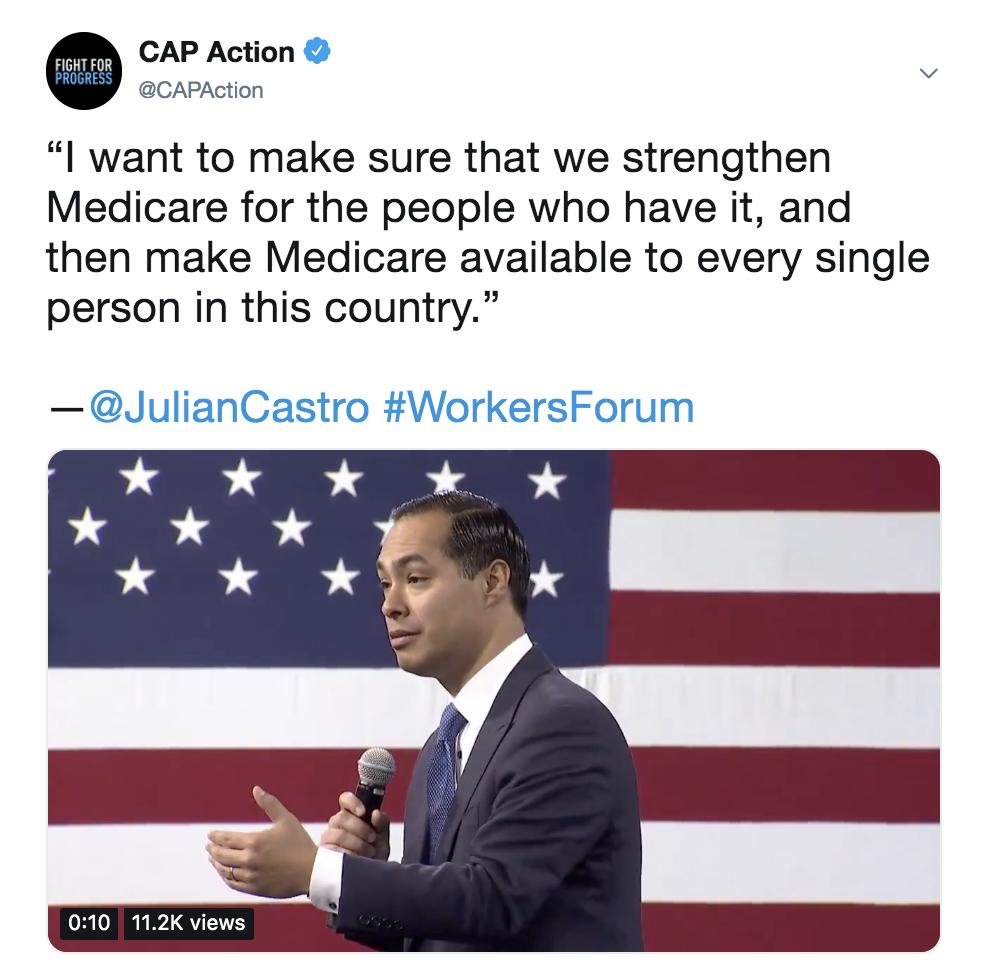 Governor John Hickenlooper (D-CO)