A "Blue State Bailout" proves to be a boon for GOP states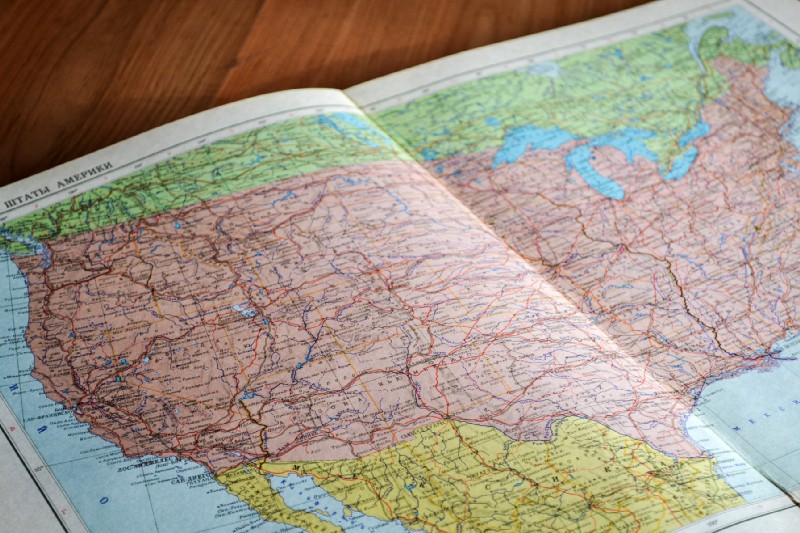 Earlier this year, Senate Minority Leader Mitch McConnell falsely tried to paint the American Rescue Plan's (ARP) $350 billion for state and local aid as a "Blue State Bailout." However, "Red" states and localities across the country have been using ARP funds that their Republican representatives voted against to revitalize their states.
Just last week, McConnell highlighted $4 billion in ARP funding going toward his home state of Kentucky, telling constituents that "you're going to get a lot more money." That funding has helped provide critical relief to local communities including McConnell's red home state getting $763 million for child care providers in Kentucky.
A PEW report this month showed that for 37 states, American Rescue Plan (ARP) aid ranged from about 5% to more than 20% of annual spending, providing critical breathing room and allowing states to build back, and to invest on education and reopening schools.. North Carolina announced the state intends to use $575 million in ARP funding to address affordable housing needs and $30 million for repairs and infrastructure for economically-vital NASCAR tracks in the state. In Florida, $6.5 million in ARP funds are used to help the homeless in Pensacola. And in Montana, American Rescue Plan funding helped restore daily Amtrak service that was cut due to the pandemic.
View more examples below of how the American Rescue Plan continues to benefit Republican-leaning states across the country:
AL: Federal funds set for child care providers across Alabama. [WSFA12, 04/19/2021]
AR: FAA to give almost $25 million to Arkansas airports [KATV, 06/23/2021]
AR: Legislators allot $31M from U.S. for broadband [Arkansas Online, 06/19/2021]
AZ: American Rescue Plan is about to make life much better for Arizona schools, families. "An expansion of the child tax credit also will lift an estimated 112,000 Arizona children out of poverty." [AZ Central, 03/25/2021]
AZ: The pandemic would be a lot worse for Arizona veterans if it wasn't for federal relief. [AZ Central, 07/05/2021]
AZ: Arizona community colleges, universities and students to receive $471M in emergency funding. [KVOA, 05/11/2021]
FL: 'We would've been closed for good': Federal funds helping local businesses stay afloat. [The Palm Beach Post, 05/26/2021]
FL: 'Help is here': $366 million in COVID relief funds are heading to Hillsborough County. [WTSP, 05/24/2021]
GA: Metro Atlanta leaders to use federal money to address crime. [The Center Square, 06/08/2021]
GA: Sens. Jon Ossoff And Raphael Warnock Secure More Than $84 Million For Georgia HBCUs. [Blavity, 05/24/2021]
GA: Senators Ossoff and Warnock announce additional Federal funding for affordable housing in Georgia. [The Atlanta Voice, 04/08/2021]
GA: City of Savannah to receive more than $50M in federal aid. [WTOC, 04/07/2021]
GA: Georgia public schools to receive $3.8 billion in federal stimulus funds. [WSAV, 03/27/2021]
IA: Federal stimulus dollars to replenish Waterloo Schools' student activity funds [WCF The Courier, 06/17/2021]
IA: Cedar Falls Schools' non-bargaining staff receive wage, benefit increases of 2.9%. [WCF Courier, 06/15/2021]
IA: Iowa will use pandemic funds for marketing campaign in hopes of luring workers. [The Gazette, 06/09/2021]
ID: Idaho to get $30 million to reduce COVID health disparities. [KMTV11, 06/10/2021]
IN: Miami County pledges $1.4M to expand rural internet. [Kokomo Tribune, 06/01/2021]
IN: Muncie City Council approves its plan to spend nearly $32 million in COVID-19 relief funds. [Star Press, 06/15/2021]
IN: American Rescue Plan to fund city transit projects including IndyGo Purple Line. [Fox 59, 06/11/2021]
IN: Gary schools to 'double down on academics' with federal funding. [NWI Times, 05/14/2021]
KS: Kansas City international Airport among those to receive federal grant [KSHB, 06/22/2021]
KY: West Kentucky high school getting more than $10 million. [WPSD, 06/02/2021]
MO: Mayor Jones outlines $80M public safety plan using federal funds. [KSDK, 06/15/2021]
MO: Congresswoman Cori Bush Announces More than $100 Million for St. Louis Colleges, Universities, and Students. [Bush.House, 05/21/2021]
MO: Kansas City will get $195M from American Rescue Plan. Here's how it might spend it. [The Kansas City Star, 04/29/2021]
MS: Mississippi Head Start programs to receive more than $15M. [WJTV, 06/22/2021]
MT: Tester touts ARPA relief in Helena trip — Business owner: 'We would have probably lost everything' [Daily Montanan, 06/01/2021]
MT: 'Marshall Plan for Indian Country': Wave of federal money flows to reservations. [Billings Gazette, 05/22/2021]
MT: TESTER ANNOUNCES NEARLY $2 MILLION IN PANDEMIC RELIEF FOR BILLINGS CLINIC. [Tester.Senate, 05/06/2021]
NC: Greensboro helps 1,000 households with rent assistance, receives additional funding. [WXII12, 06/11/2021]
NE: Giant pot of federal 'rescue' money for Nebraska schools: $194M to OPS, $61.4M to LPS. [Omaha World Herald, 06/06/2021]
OH: Lakewood Using $1.6 Million To Battle Homelessness [Patch, 06/22/2021]
OH: Columbus receives $93 million in American Cares Act funding. [ABC 6, 06/15/2021]
OH: Ohio to receive more than $100 million for vaccination efforts. [ABC 13, 04/06/2021]
OK: Tulsa County approves up to $3 million to local group for nonstop-flight incentive fund. [Tulsa World, 07/03/2021]
OK: Political notebook: American Rescue Plan includes $590 million for child care in Oklahoma. [TuslaWorld, 06/13/2021]
SC: SC gets $8.9B in federal COVID-19 relief, governor calls for 'transformative' investments. [Post and Courier, 06/15/2021]
TN: Memphis to use federal funds to address violent crime [The Daily Memphian, 06/23/2021]
TN: Local impact of $53 million in state mental health funding. [WDEF, 06/07/2021]
TN: Chattanooga, Hamilton Co. essential workers stand to gain from millions in ARP funding. [NewsChannel9, 06/09/2021]
TX: San Marcos Head Start Programs To Receive $600K In Funding Through American Rescue Plan. [San Marcos Daily Record, 06/23/2021]
TX: El Paso County to receive more than $162 million in federal funding. [KTSM, 06/02/2021]
TX: $1.68M in federal grants for State Veterans Home in McAllen. [My RGV, 05/22/2021]
TX: Another $157M in federal rent relief headed to Houston area. [Houston Chronicle, 05/27/2021]
TX: Costs lowered to buy Marketplace health coverage. [Fox 29. 05/26/2021]
TX: San Marcos Allocated $18.1 Million Through American Rescue Plan. [San Marcos Daily Record, 05/20/2021]
TX: Federal government sends $15B to Texas for economic recovery. Here's where it will go. [San Antonio Express News, 05/10/2021]
TX: Three El Paso clinics to receive more than $12.6 million to fight COVID-19. [El Paso Times, 03/30/2021]
WV: MANCHIN: WEST VIRGINIA TO RECEIVE $1.2 MILLION FOR STUDENTS EXPERIENCING HOMELESSNESS IN FIRST ROUND OF AMERICAN RESCUE PLAN FUNDING. [Manchin.Senate, 04/23/2021]
WV: MANCHIN: AMERICAN RESCUE PLAN DELIVERS $25 MILLION INCREASE IN FOOD ASSISTANCE BENEFITS FOR WEST VIRGINIANS. [Manchin.Senate, 04/22/2021]
WV: More than $1.8 million awarded to WV to help fight COVID-19 variants. [12WBOY, 04/19/2021]
The positions of American Progress, and our policy experts, are independent, and the findings and conclusions presented are those of American Progress alone. A full list of supporters is available here. American Progress would like to acknowledge the many generous supporters who make our work possible.
Authors Advocacy Team