This piece was originally published in the November 30, 2020 edition of CAP Action's daily newsletter, the Progress Report. Subscribe to the Progress Report here.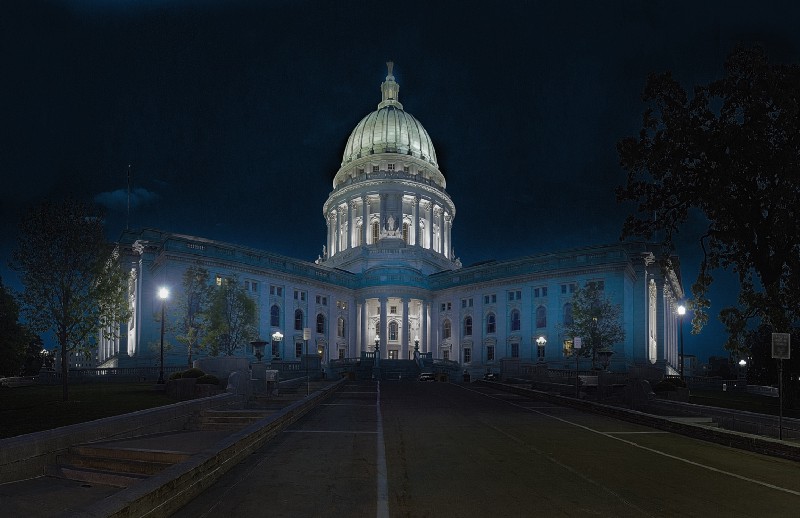 90,000
The number of Americans who were in the hospital with COVID-19 as of Thursday, marking the highest number since the start of the pandemic
It's almost December — but Trump and McConnell still don't have a plan to tackle the coronavirus crisis.
As you read this, roughly one American is dying every minute from COVID-19.
Share this on Twitter and Facebook to get the facts out: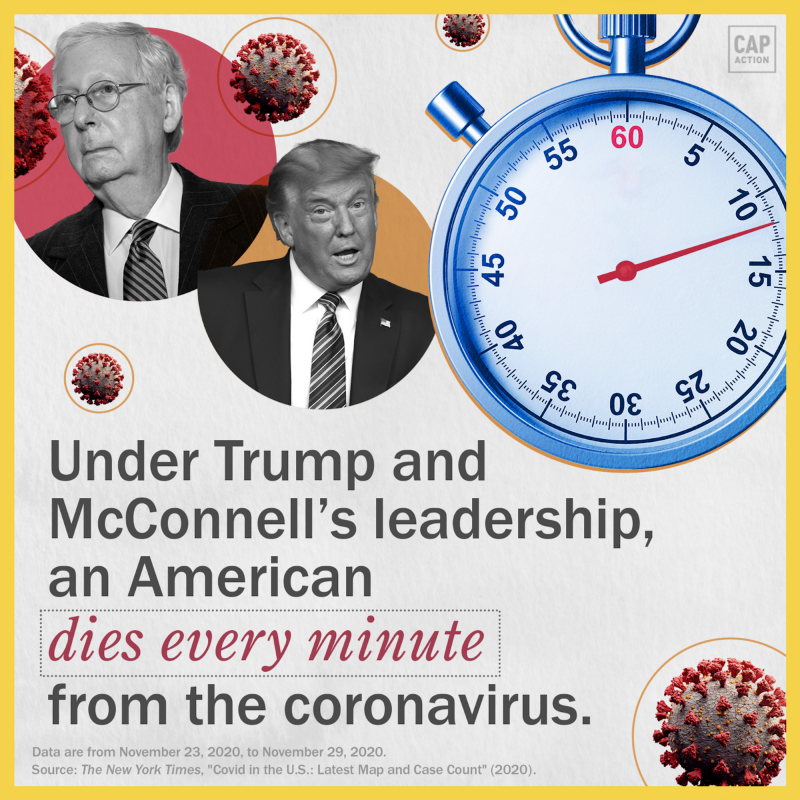 IN THE NEWS
With Thanksgiving behind us, and an ever-worsening COVID-19 pandemic on our hands, the U.S. has entered a bit of a holding pattern. Yes, there's promising movement on the vaccine front. And yes, our executive branch is getting a refresh in 51 days (not that anyone's counting). But that hasn't stopped the pandemic from spreading. On Friday, the U.S. tallied more than 200,000 new coronavirus cases in one day for the first time ever.
The fact that a new administration will soon take the reins of the federal coronavirus response is promising. But many Americans can't afford to wait until January for help. Immediate expenses like rent, utilities, and grocery bills are still piling up, despite the millions of people who remain out-of-work because of the pandemic. And with Trump's failure to step up to the plate, all eyes are on the Senate to see if Mitch McConnell and his caucus will finally pass another round of pandemic stimulus relief before the end of the year.
The Senate gaveled back into session today, where it will continue to hash out the details of this much-needed, long awaited stimulus package. This seems like a no-brainer — but, as we know, McConnell has been sitting on the House-passed HEROES Act for more than six months while offering no serious alternative to help Americans stay afloat.
If Congressional negotiators come to an agreement, the bill would likely need to be finalized within the next week. This leaves very little wiggle room before the few relief provisions that are still in effect — including moratoriums on federal student loan payments and certain evictions — are set to expire on December 31.
IN CASE YOU MISSED IT
WHAT WE'RE READING
Like the Progress Report? Our team relies on the support of grassroots progressives like you. Chip in $5 or whatever you can to power our work.
The positions of American Progress, and our policy experts, are independent, and the findings and conclusions presented are those of American Progress alone. A full list of supporters is available here. American Progress would like to acknowledge the many generous supporters who make our work possible.