A Leadership Deficit
House-Proposed Budget Cuts Inflict Much Pain for Little Deficit-Reduction Gain
House Republicans' irresponsible deficit reduction would imperil economic recovery and exacerbate poverty and inequality, writes Melissa Boteach.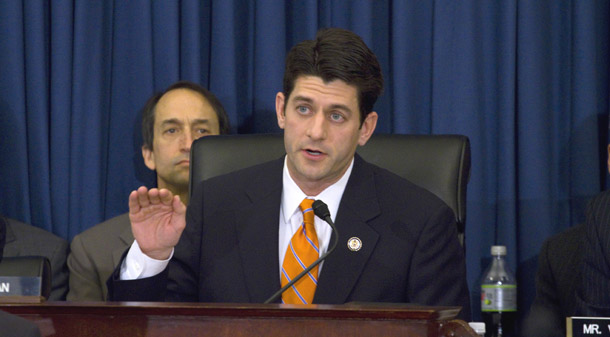 House Budget Committee Chairman Paul Ryan (R-WI), in responding to President Barack Obama's State of the Union address, stated his belief that part of government's role is to ensure equal opportunity, to provide a safety net, and to create conditions that allow for upward mobility. He promised the American people that these principles would inform conservative efforts to reduce the deficit.
So much for that. The House will vote this week on a spending bill to fund the government for the remainder of fiscal year 2011. This bill inflicts enormous and unnecessary pain for little deficit-reduction gain. It slashes critical investments for economic growth and does so on the backs of our most vulnerable citizens.
One in three Americans, or 100 million, are scraping by on low incomes and earning less than $44,000 a year for a family of four. One in five children lives in poverty in this country, with widening racial and ethnic disparities. And last month's dismal jobs report showed that we still have a long way to go before reaching full employment.
The Republican response to this level of distress is to ax programs in this year's funding bill that help unemployed workers retrain, connect disadvantaged youth to job opportunities, provide early childhood education for vulnerable children, and offer housing and utilities assistance to seniors and disabled people.
Everyone agrees that America needs to tackle its long-term deficit. But the recently released Republican proposal to slash approximately $65.5 billion from last year's domestic and international spending levels reflects a failed strategy on both economic growth and basic fairness grounds. The House Republicans are proposing deep cuts to key programs in a part of the budget that represents just one-eighth of total federal spending instead of a holistic approach that surgically weeds out wasteful spending throughout the budget and examines the tax code for special interest subsidies.
The one in three Americans struggling to get by on low incomes will bear the brunt of these irresponsible decisions.
Below are a few examples of the House Republicans' choices, with this year's cuts compared with last year's level of funding. The spending bill the House will vote on this week axes among other things:
$1.1 billion from Head Start (15 percent), which represents approximately 200,000 low-income children that would lose access to early childhood education
$1.4 billion from various job-training programs
$1 billion from community health centers (46 percent of regular appropriation)
$390.3 million from the Low-Income Home Energy Assistance Program contingency fund (66 percent cut)
$551 million from Housing for the Elderly (67 percent cut)
$210 million from Housing for Persons with Disabilities (70 percent cut)
Half in Ten examined these and a wide array of deep cuts and program eliminations and found that gutting programs providing basic supports to low- and moderate-income families—never mind overall cuts to infrastructure and other critical areas—saves about $15 billion. Compare this to the $23 billion we just spent in December's estate tax giveaway to the super wealthy at the insistence of the same conservatives who want to slash these programs.
Meanwhile, at the other end of Pennsylvania Avenue, President Obama on Monday released his budget proposal for next year. He emphasized reducing the deficit while making strategic investments to help America compete and grow our economy.
The administration's budget generally reflects the principle that we cannot outcompete the rest of the world if we are leaving one-third of our citizens behind. He requested increased funds for K-12 education, Head Start, and homeless prevention, as well as a restoration of a cut to SNAP/food stamps that had been enacted last year. To this end he also protects key investments such as nutrition assistance and housing vouchers for low- and moderate-income families even in the context of a five-year discretionary spending freeze.
But in other cases the president's budget request falls short when it comes to protecting the vulnerable and investing in communities. His proposal disappointingly cuts Low-Income Home Energy Assistance by 50 percent and slashes the Community Services Block Grant by 50 percent. The former helps vulnerable families heat their homes in winter and cool their homes in the summer, which avoids utility shut-offs that can carry major health consequences, particularly for seniors and young children. The latter helps community action agencies in more than 1,000 localities across the country provide services such as weatherization, job training, and Head Start to more than 20 million low-income individuals.
These services both stabilize families in crisis and provide a pathway to long-term economic security. The president's cuts in these areas are deep and painful. If the House passes them, the Senate should reject them.
Congress must pass a bill to fund the remainder of FY2011 by March 4 or risk a government shutdown. Soon after, Congress will begin the process of determining spending levels for FY2012. How do we ensure deficit reduction is accomplished in a fair and responsible manner and not on the backs of the most vulnerable?
Half in Ten proposes the following:
Put a human face on it. These cuts are fundamentally about people, jobs, and communities. Arm yourself with the data in this column and then work with Half in Ten and the Coalition on Human Needs who are collecting stories of how programs such as child care, affordable housing, and nutrition assistance have made a difference in your life, job, or community. We are looking for stories from program recipients, business owners, faith leaders, service providers, and other community leaders who can testify to the efficacy of federal programs.
Remind your elected officials that there are alternatives. The greatest myth is that our only two alternatives are disinvesting from our communities or facing an unsustainable and spiraling mountain of debt. In reality, a number of responsible deficit-reduction proposals should be on the table that take a fair and balanced approach, invest in job creation, protect the vulnerable, and strengthen and expand our middle class. Compare the cost of the House Republicans' devastating cuts to the price tag of December's tax-cut extension for those earning more than $250,000 a year ($60.7 billion).
Budgets are more than just numbers on a ledger. They are statements of priorities that underscore which investments we want to make for long-term economic growth and shared prosperity. They are also moral documents that reflect the consideration we give to the vulnerable and the responsibilities we share as citizens for fairly raising revenue to pay for what we value.
Fortunately, these moral and economic imperatives coincide. Investing in human capital such as early child education, community health centers, and job training both strengthen our ability to compete on the world stage while ensuring that the American Dream remains within reach for all our citizens. It's time to make sure our elected officials get that message.
Melissa Boteach is the Half in Ten Manager at the Center for American Progress Action Fund.
The positions of American Progress, and our policy experts, are independent, and the findings and conclusions presented are those of American Progress alone. A full list of supporters is available here. American Progress would like to acknowledge the many generous supporters who make our work possible.
Authors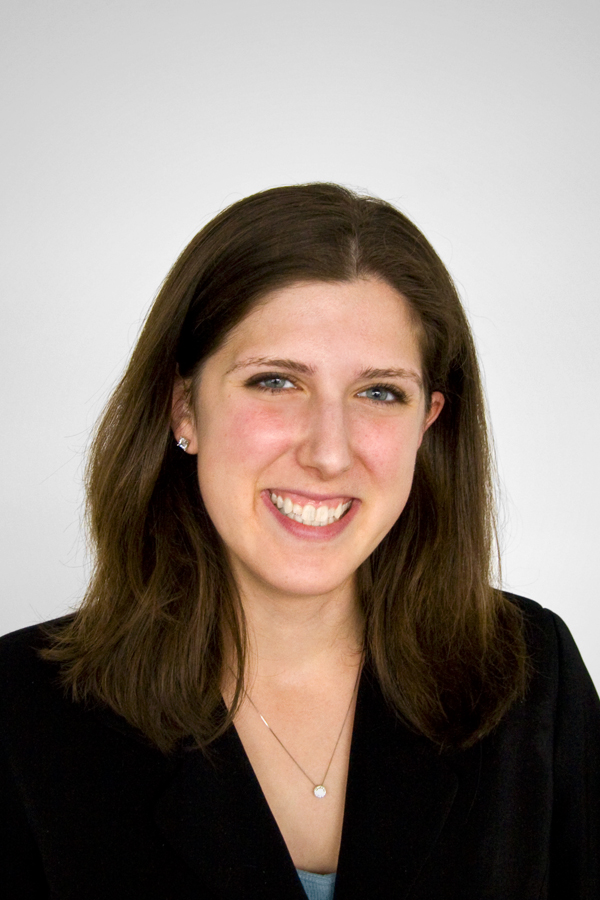 Melissa Boteach
Senior Vice President, Poverty to Prosperity Program