A List of MAGA Republicans Who Took the 'Great Replacement' Theory Mainstream
A once-fringe conspiracy theory, made more prominent by leaders on the right, continues to violently divide the United States.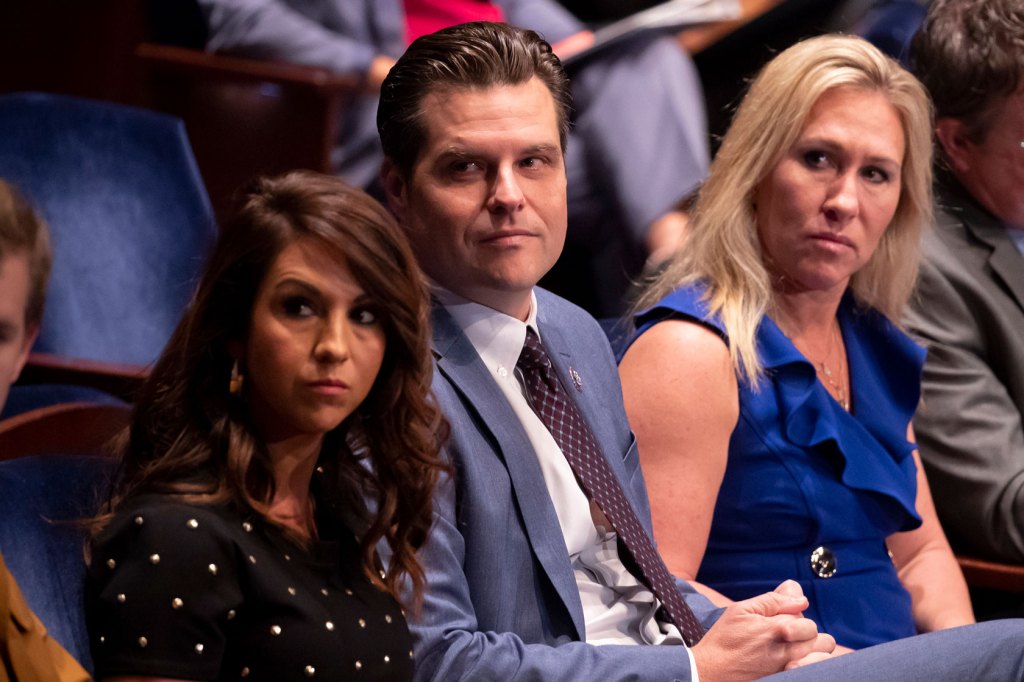 Last Saturday, May 14, 2022, a teenager went on a murder spree in a Buffalo, New York, grocery store, killing 10 people who were mostly elderly and black. Soon after, it was revealed that the 18-year-old livestreamed the rampage and posted a racist screed that repeatedly cited as justification a once-fringe ideology in America: the "Great Replacement" theory. This ideology was made famous in 2017 when white protesters in Charlottesville marched on the University of Virginia campus with tiki torches chanting "you will not replace us" and "Jews will not replace us." More recently, it was cited by several mass shooters, including those responsible for the Pittsburgh Tree of Life Synagogue attack that killed 11 in 2018, the El Paso Walmart attack that killed 23 in 2019, and an attack at a synagogue in Poway, California, in 2019.
This extreme, white grievance conspiracy theory essentially maintains that elites and Jews are in the midst of a campaign to threaten the status and power of white people and plan to eventually eliminate the white race by drowning them out with immigrants and people of color. Reuters defines the theory as follows:
The [Great Replacement] conspiracy theory fosters the belief that leftist and Jewish elites are engineering the ethnic and cultural replacement of white populations with non-white immigrants that will lead to a "white genocide." According to this belief, the cabal of political and business elite would be kept in power by the masses of indebted non-whites.
For more than a century, versions of this dangerous trope have been used by white supremacists to justify their hate and violence; but recently, the theory has been adapted for the American masses by many in the Republican party. This included President Donald Trump and his senior advisers, including Stephen Miller and Steve Bannon, who had a history of winking at or directly giving credence to the theory. And according to The New York Times, one of the highest-rated cable news hosts, Tucker Carlson, has claimed in more than 400 shows since 2016 that Democrats want to force demographic change so they can remain in power forever. His regular refrain is similar to this quote from an April 2021 show: "In order to win and maintain power, Democrats plan to change the population of the country."
Many Republican politicians took notice. Instead of denouncing the theory, they embraced it once they realized that it was an animating force within their base. Indeed, only a handful of Republicans have raised alarms about their party's rhetoric—including Rep. Liz Cheney (R-WY), a former member of House Republican leadership, who responded to Saturday's killings by saying, "The House GOP leadership has enabled white nationalism, white supremacy, and anti-semitism."
Below is a list of current members of Congress, serious candidates for Congress, governors, and influential state legislators who helped bring the Great Replacement theory to the mainstream of their party. While countless Republicans have also complained about undocumented immigrants crossing the border, this analysis specifically focuses on examples of statements claiming that Democrats' border policy is intentionally opening borders in an effort to permanently stay in power.
Senate
Blake Masters (R-AZ), Senate candidate
What the left really wants to do is change the demographics of this country. They want to consolidate power so they can never lose another election … we don't need to import more than a million people every year to replace Americans who were born here.
Eric Greitens (R-MO), Senate candidate
Joe Biden's policies are an assault on the entire idea of America … wiping out the distinction between citizens and non-citizens, and he's doing it on purpose.
J.D. Vance (R-OH), Senate candidate
You're talking about a shift in the democratic makeup of this country that would mean we never win, meaning Republicans would never win a national election in this country ever again.
Sen. Ron Johnson (R-WI)
This administration wants complete open borders. And you have to ask yourself why? Is it really they want to remake the demographics of America to [ensure] that they stay in power forever?
House
Rep. Lauren Boebert (R-CO)
The truth is, they want borders wide open. It helped Democrats take over the entire state of California. … We have to take our country back.
[The American Independent, 4/13/21]
They want to grant amnesty and a path to let in citizenship to 8 million illegal aliens. Yes, there is definitely a replacement theory that's going on right now. We are killing American jobs and bringing in illegal aliens from all over the word world to replace them if Americans will not comply with the tyrannical orders that are coming down from the White House. This Democrat bill puts America dead last, and sadly, this is what Americans have come to expect from [the Biden administration].
Rep. Matt Gaetz (R-FL)
There is an attempted cultural genocide going on in America right now and it calls for patriots to stand up and say that America is a great country worthy of our pride and our defense. The left wants us to be ashamed of America so that they can replace America.
@TuckerCarlson is CORRECT about Replacement Theory as he explains what is happening to America. The ADL [Anti-Defamation League] is a racist organization.
Rep. Marjorie Taylor Greene (R-GA) and Rep. Paul Gosar (R-AZ)
Reps. Greene and Gosar led a failed effort to create a new House "America First" Caucus. The following quote is from its leaked policy platform:
America is a nation with a border, and a culture, strengthened by a common respect for uniquely Anglo-Saxon political traditions. History has shown that societal trust and political unity are threatened when foreign citizens are imported en-masse into a country, particularly without institutional support for assimilation and an expansive welfare state to bail them out should they fail to contribute positively to the country.
Rep. Jim Banks (R-IN), chair of the Republican Study Committee
The Biden Border Crisis is intentional.
Rep. Elise Stefanik (R-NY), chair of the House Republican Conference
Radical Democrats are planning their most aggressive move yet: a PERMANENT ELECTION INSURRECTION. Their plan to grant amnesty to 11 MILLION illegal immigrants will overthrow our current electorate and create a permanent liberal majority in Washington.
Rep. Scott Perry (R-PA)
For many Americans, what seems to be happening or what they believe right now is happening is, what appears to them is we're replacing national-born Americans — native-born Americans to permanently transform the landscape of this very nation.
[The Washington Post, 4/14/21]
Rep. Beth Van Duyne (R-TX)
#DelRio is in crisis because Joe Biden has purposefully destroyed our border, allowed this invasion to occur.
Rep. Brian Babin (R-TX)
They want to replace the American electorate with a Third World electorate that will be on welfare.
States
Kari Lake (R-AZ), gubernatorial candidate
I'm starting to think he wants the border to be open. He wants this invasion.
State Sen. Wendy Rogers (R-AZ)
Rogers shared a Breitbart Texas story on the number of apprehensions at the border in 2021, tweeting:
We are being replaced and invaded.
Gov. Greg Abbott (R-TX)
The day before the 2019 massacre in El Paso, Texas—when a white supremacist killed 22 people in a Walmart where many Latinos were shopping—Gov. Abbott sent a mailer centered on immigrants crossing the border, saying:
If we're going to DEFEND Texas, we'll need to take matters into our own hands … In just three weeks in June, 45,000 illegal immigrants were apprehended crossing the Mexican border into Texas! …The national Democrat machine has made no secret of the fact that it hopes to "turn Texas blue." If they can do it in California, they can do it in Texas — if we let them.
Lt. Gov. Dan Patrick (R-TX)
The revolution has begun. A silent revolution by the Democrat Party and [President] Joe Biden to take over the country. When I say a revolution has begun, they are allowing this year probably 2 million—that is who we apprehended, maybe another million—into this country. At least in 18 years, even if they all don't become citizens before then and can vote, in 18 years every one of them has two or three children, you're talking about millions and millions and millions of new voters, and they will thank the Democrats and Biden for bringing them here. Who do you think they are going to vote for? So this is trying to take over our country without firing a shot. That is what is happening.
Conclusion
The Great Replacement theory has motivated mass murder both in the United States and around the world. It was forced from the dark corners of white supremacist platforms into the mainstream right by then-leader of the Republican Party, President Donald Trump, and his administration; the highest-rated cable news host, Tucker Carlson; members of the Republican Party's congressional leadership; a number of the party's rank and file in Congress; several high-profile Republican candidates for Senate; and the governor and lieutenant governor of Texas, among many others.
But what's more concerning and harder to capture in a list such as this are the enablers in the Republican Party who have stayed silent while this conspiracy theory has gathered momentum. For instance, Senate Minority Leader Mitch McConnell (R-KY) refused to denounce the Great Replacement theory this week during a press conference after being asked directly about it three times. And House Minority Leader Kevin McCarthy (R-CA) ousted Rep. Liz Cheney (R-WY) as GOP conference chair for calling out election denialism and Trump's actions around January 6—replacing her with Rep. Elise Stefanik (R-NY), who has gone on to promote the Great Replacement theory.
If the voices promoting this dangerous ideology are allowed to grow louder, the rising trend of white supremacist violence will almost certainly continue.
The positions of American Progress, and our policy experts, are independent, and the findings and conclusions presented are those of American Progress alone. A full list of supporters is available here. American Progress would like to acknowledge the many generous supporters who make our work possible.
Author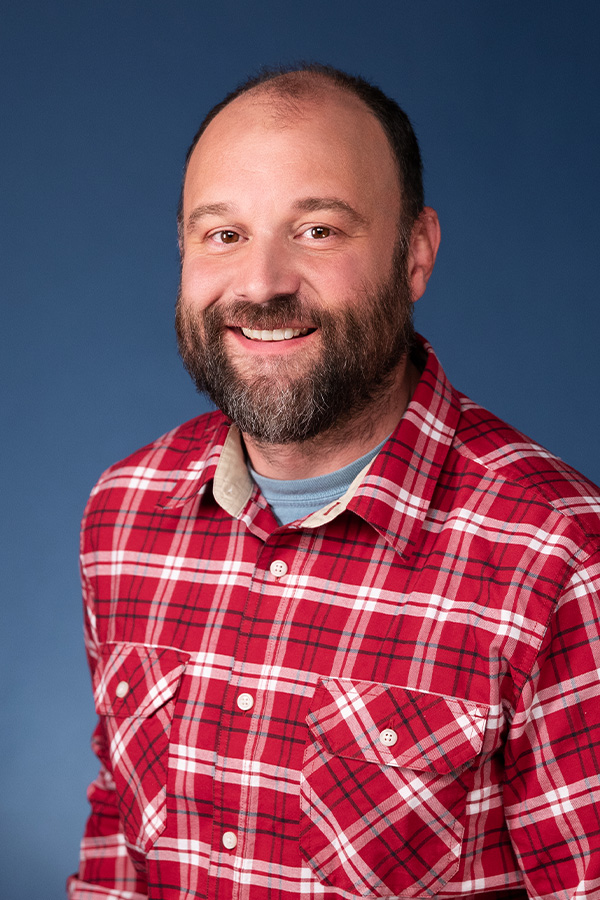 Senior Director of Research, Advocacy and Outreach