An unprecedented public health crisis calls for bold measures
This piece was originally published in the July 13, 2020 edition of CAP Action's daily newsletter, the Progress Report. Subscribe to the Progress Report here.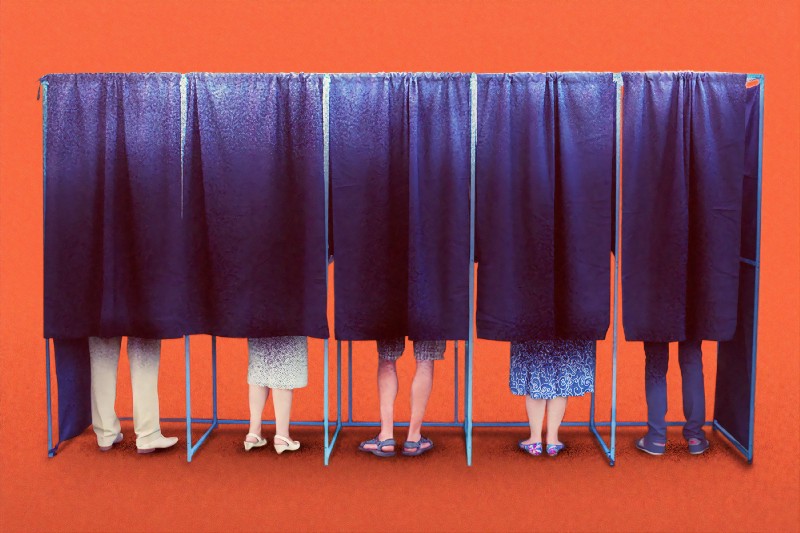 "I shouldn't have to die to make my voice heard."
Americans need vote by mail.
Take it from Marisa, a Texas voter with an underlying health condition that puts her at heightened risk for serious symptoms should she contract the coronavirus.
Giving voters the option to vote by mail makes the electoral process safer and more convenient for millions of Americans. That's why we're calling on Congress to fully fund vote by mail and in-person voting options, like early voting, ahead of the upcoming election.
Watch Marisa's full story on Twitter and Facebook, then tell Congress to fully fund vote by mail: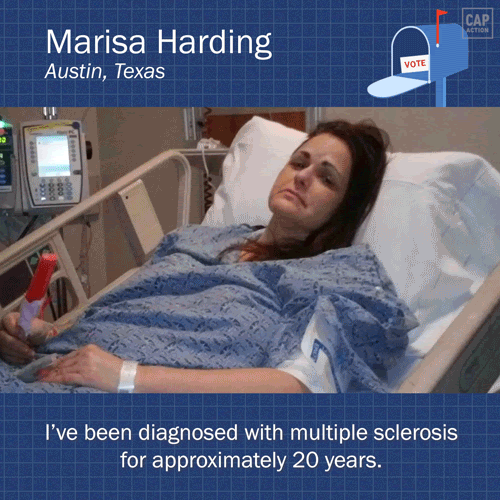 IN THE NEWS
The coronavirus crisis in Florida is becoming increasingly alarming with each passing day, and the state's lack of responsible leadership has only made it worse. Yesterday, the Sunshine State tallied nearly 15,300 new confirmed cases, marking the highest single-day increase in confirmed coronavirus cases of any state since the pandemic began. For context, the previous record high of 12,274 new cases was recorded on April 4 in New York, an early epicenter of the pandemic. On top of this, Florida saw another grim milestone on Thursday: 120 confirmed coronavirus deaths, the most the state has recorded in a single day thus far.
The world's wealthiest man has gotten roughly $56.7 billion wealthier in 2020 alone, according to an estimate from Bloomberg. Amazon CEO Jeff Bezos, who saw his net worth reach an all-time high this month, is worth $184.2 billion as of today. As Bezos and his fellow billionaires cashed in on the pandemic, working-class Americans and small business owners suffered under a lack of federal support. An estimated 140,000 businesses have closed, and 40% of all Black-owned businesses are expected to permanently close, as a result of the pandemic.
A company owned by White House Press Secretary Kayleigh McEnany's parents got at least $1 million in federal funding through the Paycheck Protection Program (PPP). As McEnany herself noted back in April, the PPP was intended to support vulnerable small business owners who were struggling to keep employees on payroll throughout the pandemic.
IN CASE YOU MISSED IT
The IRS is trying to take back stimulus checks from incarcerated people, according to a report from The Appeal. A number of prisoners have reported that their checks were confiscated by state correctional authorities per an IRS directive. The idea of having what is possibly your only source of income rescinded simply because you are in prison is humiliating, and, according to some experts, illegal. There are nearly 2.3 million incarcerated people in the U.S., and their median income before being locked up was just $20,000 — and that was before the economic crisis we're now facing.
Washington, D.C.'s football team announced this morning that they will officially be changing their name. The move comes after years of criticism and pressure from Native American activists over the blatantly racist slur and imagery used in the team's branding. The team's new name will be announced imminently.
WHAT WE'RE READING
Got 5 minutes? Tell your senators to pass the HEROES Act to make sure every American is able to vote safely. Then spread the word by sharing on Facebook and Twitter.
The positions of American Progress, and our policy experts, are independent, and the findings and conclusions presented are those of American Progress alone. A full list of supporters is available here. American Progress would like to acknowledge the many generous supporters who make our work possible.