Arizona Burning
Tension Over Anti-Immigration Actions Highlight Need for Reform
Fierce anti-immigration legislation in Arizona, combined with a toxic Senate primary battle and recent violence, highlight need for reform.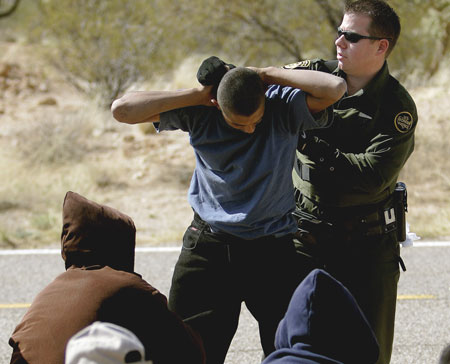 As calls for immigration reform reverberate across the country and frustration with our broken system rises, Arizona has landed once again at the epicenter of the immigration debate.
The tragic murder of a prominent Arizona border rancher last month put a spotlight on the violent smuggling syndicates operating along the border. It also poured gasoline on the political firestorm raging in the state between Sen. John McCain (R-AZ) and his Republican primary challenger, former Congressman J.D. Hayworth, a notorious anti-immigration hardliner who lost his seat in 2006 to immigration reformer Rep. Harry Mitchell (D-AZ). Hayworth, trying to rekindle his political career, is gunning for McCain by fomenting anti-immigrant fervor among their partyís conservative base.
Apparently adopting the "if you can't beat 'em, join 'em" mantra, McCain has abandoned his prior positions in favor of comprehensive immigration reform and is now trying to dethrone Hayworth as the stateís top immigration hardliner. Sen. McCain and his Arizona colleague Sen. Jon Kyl (R-AZ) are leveraging the tools of incumbency to promote a border enforcement bill in Congress that would simply pour more resources into failed enforcement strategies.
Sen. McCain, who once championed comprehensive immigration reform as the only viable solution to our border challenges, has transformed into the most vocal proponent of a "secure the border first" approach. This strategy is one he previously deemed untenable, but now declares imperative. Indeed, he has recently vowed to hold hostage any attempts to enact the type of tough, fair, practical reforms that America has been demanding.
Yet these ugly political skirmishes pale in comparison to the Republican-controlled Arizona legislature, which has just passed the most draconian, anti-immigrant legislation in recent memory. If the governor signs the bill, it would require police to check the documents of anyone they suspect might be undocumented and arrest them on trespassing charges. It would, in effect, criminalize the undocumented population in Arizona and institutionalize racial or ethnic profiling on a stunning scale.
Sen. McCain seemingly refuses to be outdone by his anti-immigrant challenger and favors the legislation, keeping with his recent conversion. This is a remarkable about face by the man who called the 2005 Sensenbrenner legislation "anti-Hispanic." The only remaining question is whether the Republican governor will rein in the insanity and veto this bill or whether she will let a costly litigation battle ensue.
The fear and tension that this destructive legislative debate has created on the ground, combined with the ongoing assault on civil liberties by Sheriff Joe Arpaio—the infamous "Sheriff Joe" of Maricopa County—was heightened still further last week. A joint federal agency enforcement action, which was designed to take down a large-scale smuggling operation in Tucson and Phoenix, brought hundreds of law enforcement personnel into the state. News of the large-scale action by Immigration and Customs Enforcement spread virally through immigrant communities and created a sense of terror. It highlighted all too clearly that even enforcement actions like this one, which Immigration and Customs Enforcement commendably designed to target criminal actors, leave a trail of victims in its wake.
The combustible elements mixing together in Arizona portend an explosive ending. And the people who will suffer are by and large those who wanted just one thing: a shot at the American dream. Congress and the president should take a close, hard look at whatís happening there and realize that they can wait no longer to own up to their responsibilities and solve this problem. The time has come for comprehensive immigration reform.
The positions of American Progress, and our policy experts, are independent, and the findings and conclusions presented are those of American Progress alone. A full list of supporters is available here. American Progress would like to acknowledge the many generous supporters who make our work possible.
Authors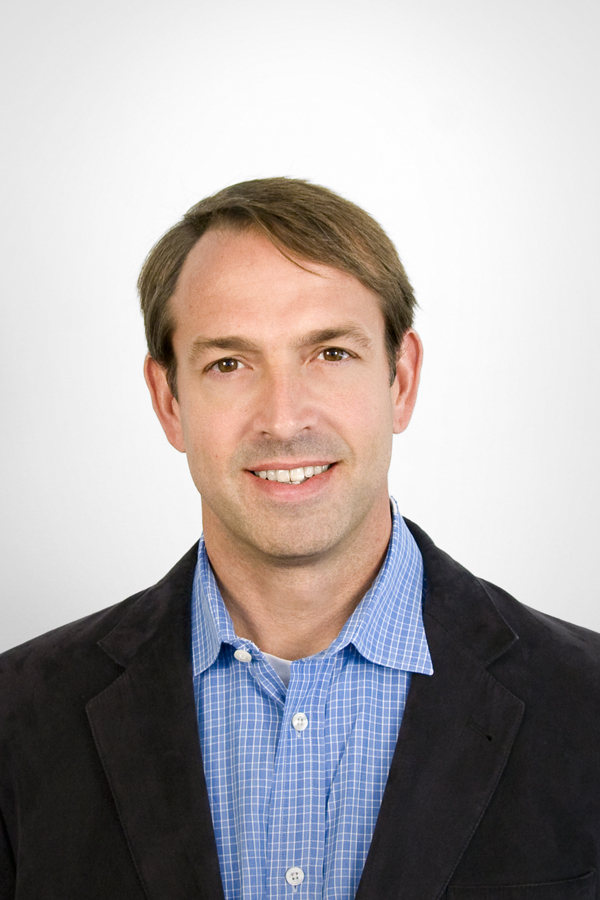 Marshall Fitz
Senior Fellow