Barr: No full Mueller report
It's another day in Trump's America—and another day to stand up for what's right. Get the facts to fight back.
Barr doubles down on redactions
It's official: Attorney General William Barr will NOT let Congress—or the American people—see Mueller's full findings on the Trump-Russia investigation.
In today's House Appropriations Committee hearing, Barr made it clear that he's fulfilling his cover-up role as Trump's attorney general.
Americans deserve transparency. Share this video on Twitter to demand it.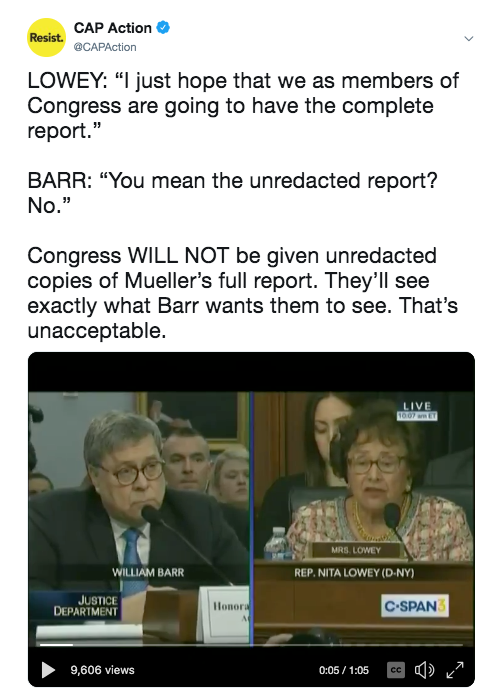 Our three biggest takeaways coming out of Barr's testimony:

Americans deserve to see the full findings of Mueller's investigation—even if Barr is intent on obstructing them. Share this tweet to demand the full truth.
Barr's lies extend beyond the Mueller report
Barr also demonstrated today that he's willing to lie to for Trump on multiple fronts.