The best response to Trump's racism
It's another day in Trump's America—and another day to stand up for what's right. Get the facts to fight back.
Here's how we fight Trump's racism
When Rep. Ilhan Omar (D-MN) returned to Minnesota last night after enduring a week of Trump's and his supporters' racist anger, it was to crowds chanting "Welcome home!"
This week, the worst of Trump's racism was front and center. The worst of his Republican enablers were, too.
But Rep. Omar's words are a reminder of the best way we can fight back against Trump's hatred and divisiveness: "We are going to continue to be a nightmare to this president, because his policies are a nightmare to us, and we are not deterred. We are not frightened."
That's what the progressive movement is about. We value diversity, and we won't stand by while Trump tries to bully any of us.
Share this article on Facebook and Twitter to remind your friends and family that in order to defeat Trump's racism, we must continue to fight for change: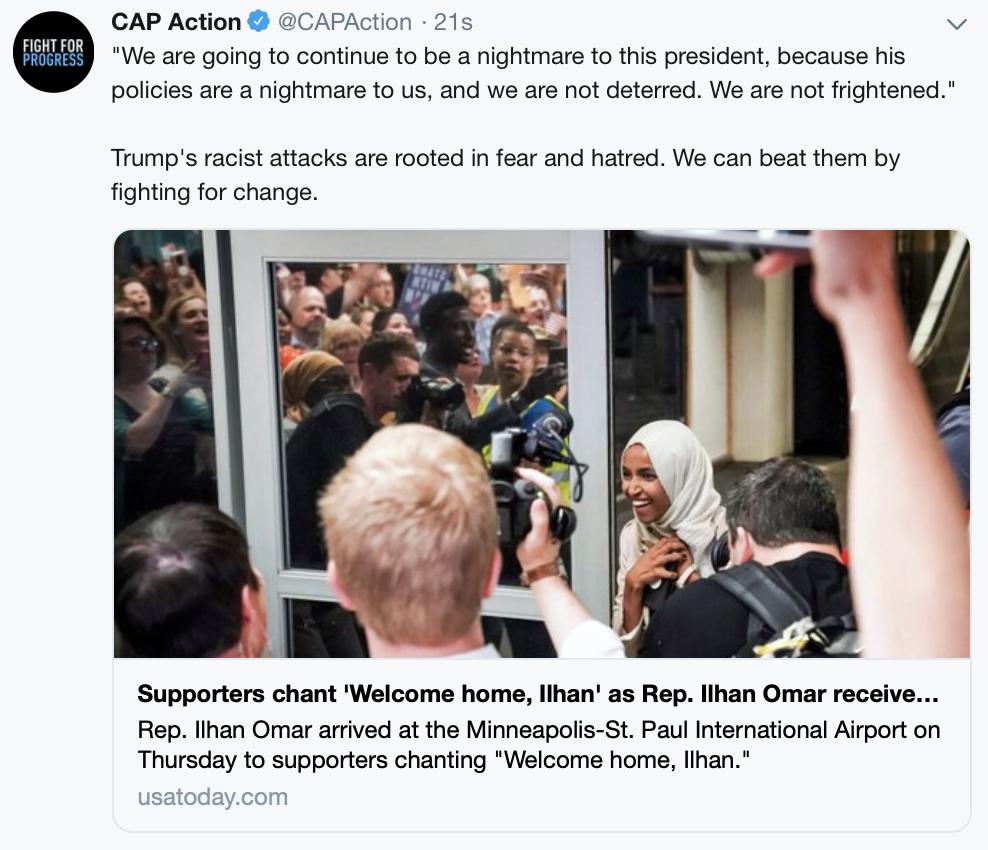 Big progressive ideas
While Trump gives racist speeches and attacks health care, the nation's progressive leaders are putting forward aspirational and innovative plans to tackle the challenges Americans face every day: