Your Cheat Sheet to Win the SCOTUS Fight.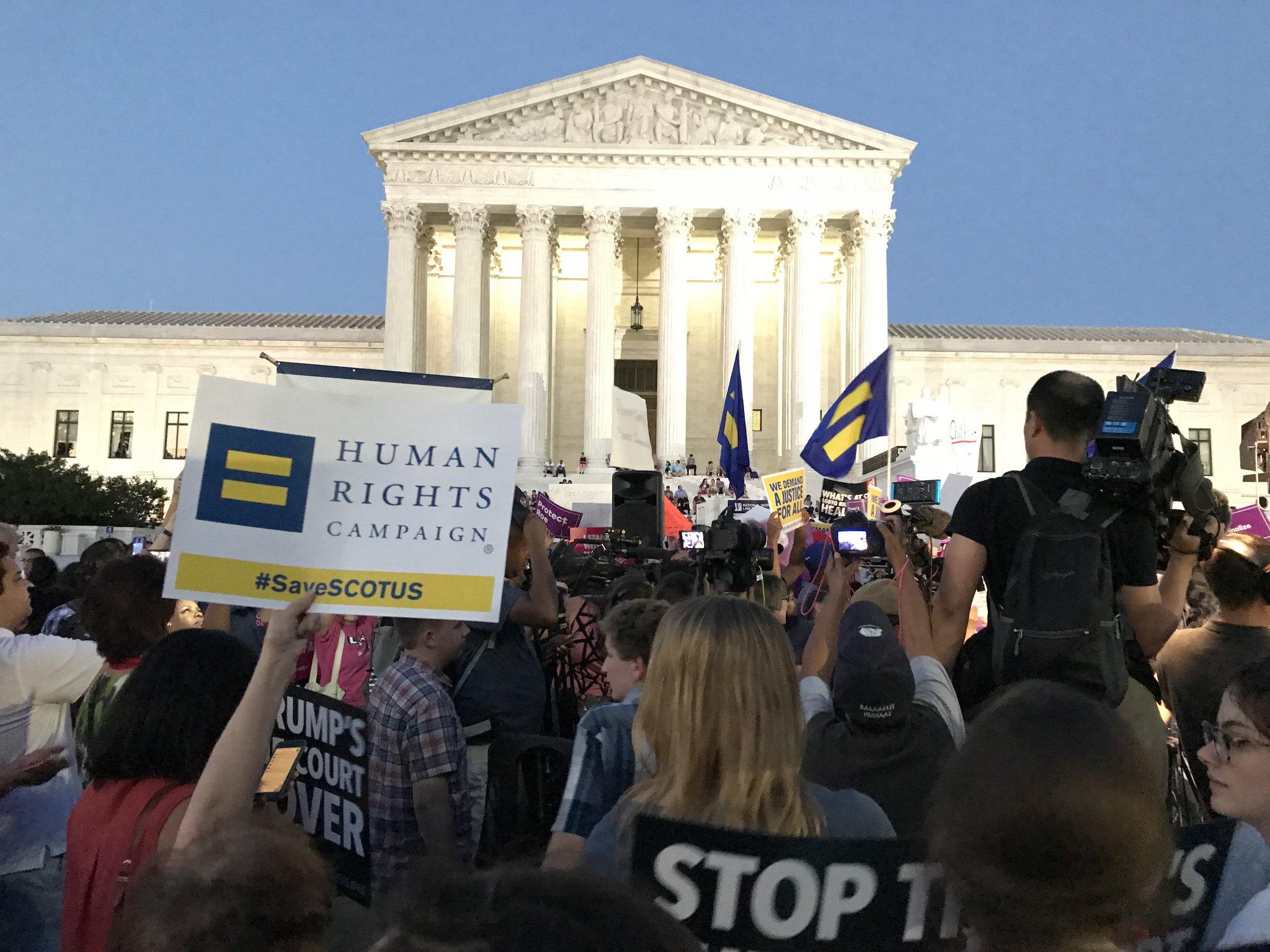 It's official: Brett Kavanaugh is Trump's nominee to the Supreme Court.
When the ACA was at risk, you defended it. Now, our rights are at risk. Oh, and so is the ACA again. You know what to do.
This fight is far from over, and it's a fight we can win. But to win, we need to know what we're up against. Here's your cheat sheet to the nomination of Brett Kavanaugh:
KAVANAUGH THREATENS THE ACA
Trump has failed over and over to repeal the ACA in Congress, so he is working on a plan to gut it with a hacky political lawsuit. But he needs the Supreme Court to go along with it…
Enter Brett Kavanaugh. Kavanaugh criticized Chief Justice Roberts' decision upholding the ACA. And he even suggested that "the President may decline to enforce" the Affordable Care Act.
Perhaps someone should remind Senators Collins and Murkowski that, should the ACA be repealed, thousands of people in their states will lose coverage just for having pre-existing conditions.
KAVANAUGH WILL GUT & OVERTURN ROE V. WADE
Trump's allies in Congress will try to claim Kavanaugh will uphold Roe v. Wade, the landmark Supreme Court decision that established the constitutionally protected right to abortion. After all, he already said he would in his 2006 confirmation hearings, right? Wrong.
In fact, Kavanaugh already praised the dissent of Roe.
In his confirmation hearings for the D.C. Circuit Court, Kavanaugh refused to answer Senator Schumer's questions on his personal views on Roe.
Kavanaugh used his judicial power to try to deny a young immigrant woman's ability to have access to an abortion.
And his argument that Circuit Court judges must uphold Supreme Court precedent isn't relevant now. The Supreme Court sets the precedent—and it can change it, too.
Can't imagine a world without Roe? ThinkProgress takes you to Arkansas in the wake of Act 577.
KAVANAUGH WILL RIG THE SYSTEM EVEN WORSE
Whose side is Kavanaugh on—workers or special interests? We'll give you one guess.
Kavanaugh has repeatedly ruled against worker's rights and protections.
He wrote an opinion—which was later reversed—saying the Consumer Financial Protection Bureau is unconstitutional. One guess as to who that benefits.
TRUMP DRAGS SCOTUS INTO THE SWAMP
Senate Majority Leader McConnell warned Trump off nominating Kavanaugh, citing his lengthy paper trail as a potential obstacle to confirmation.
Now, Senate Democrats will demand to see this paper trail. Will Mitch McConnell try to tell them it's not necessary—to speed up the confirmation without allowing time to review Kavanaugh's full record? Our money is on yes.
With a Kavanaugh confirmation and the Trumpification of the Supreme Court, we can expect:
Attacks on women's reproductive rights.
Attacks on health care, worker's rights, voting rights, LGBTQ rights, and more.
Protection of corporate interests.
Protection of Trump himself from the Russia investigation.
The loss of the last check against Trump's #CultureOfCorruption and abuses of power.
The positions of American Progress, and our policy experts, are independent, and the findings and conclusions presented are those of American Progress alone. A full list of supporters is available here. American Progress would like to acknowledge the many generous supporters who make our work possible.