How the DeVos Family Is Buying Political Sway Ahead of the Midterm Elections
Despite its pledge not to make political contributions, the DeVos family continues to give millions to far-right issues and candidates.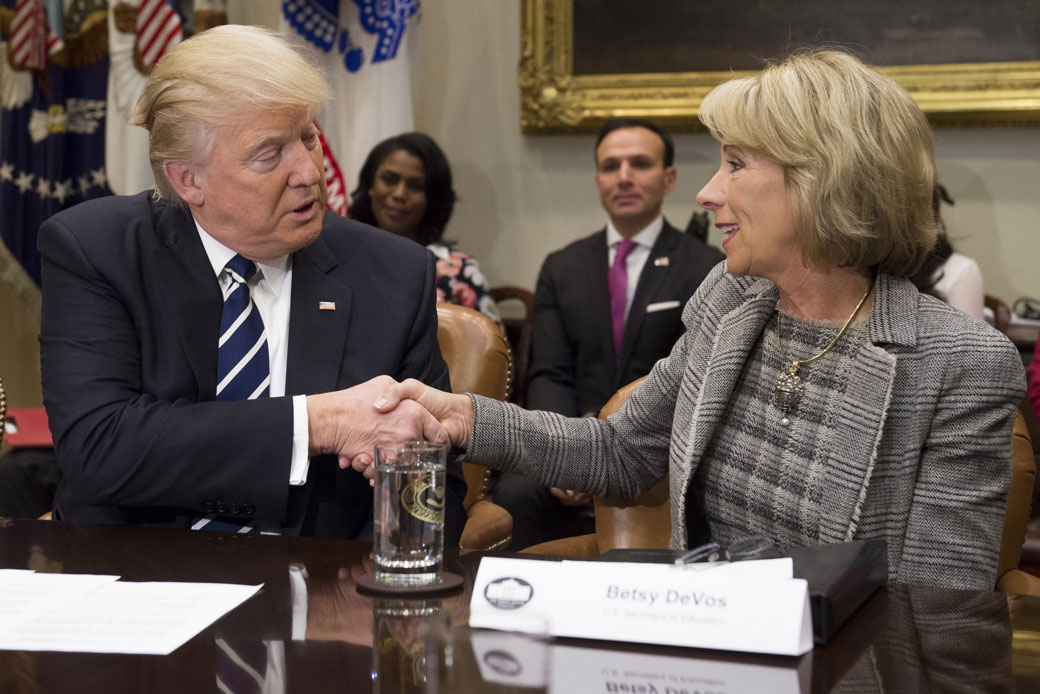 Over the past year, the family of Education Secretary Betsy DeVos has been quietly funding far-right Republican politicians. This CAP Action Fund analysis shows that the DeVos family has poured more than $2 million in donations into Republican coffers over the past 12 months—despite Secretary DeVos' clear pledge not to make political contributions.
Even by the loose standards of U.S. campaign finance laws—and President Donald Trump's blatant corruption—the donations by the family members of a Cabinet official have been brazen. In February 2018, Richard DeVos, Secretary DeVos' father-in-law, gave $1 million to the Freedom Partners Action Fund—a political action fund that has long been associated with far-right causes. Over the past year, the DeVos family has also given $350,000 to the Republican Congressional Leadership Fund and another $400,000 to the Republican National Committee.
The DeVoses have also donated to specific candidates for federal and state office. (see Methodology) Wisconsin's far-right firebrand, Gov. Scott Walker (R), for example, has received more than $635,000 over the past decade from the DeVos family—including $30,000 in 2018. Bill Schuette, Michigan's Republican attorney general who is running for governor, received almost $40,000 over the past year.
But it seems that the state of Arizona is of particular interest to the DeVos family's political agenda. Rep. Martha McSally (R), who is in a tight race for a U.S. Senate seat, landed $54,000 in contributions from the family this cycle—more than any other U.S. Senate candidate received from the DeVoses. Arizona Gov. Doug Ducey (R) has likewise received more in campaign contributions from the DeVos family than any gubernatorial candidate across the country this election cycle, raking in $50,500 in donations.
Some of the DeVos family's political contributions have largely flown under the national radar. Rep. Mike Bishop (R), whose race for a Michigan congressional seat has received little national attention, received almost $100,000 from the DeVos clan, with more than a quarter of the money landing over the past 12 months.
The DeVos family's donations—to high-profile candidates and smaller races alike—have important political implications. For one, the DeVoses support policy positions that are light-years away from those held by the majority of Americans. The family has made clear, for instance, that it aims to privatize everything from public schools to the nation's military. DeVos' brother Erik Prince, the founder of the private security firm Blackwater, recently called for the U.S. military to put a "viceroy" in charge of the troops in Afghanistan.
Furthermore, the DeVoses' political donations could explain why so many Republicans continue to support Trump's secretary of education, despite deep public opposition to her policies.
Gov. Ducey, for instance, recently announced his support for Proposition 305, which would divert funding for public schools to support an expansion of the state's private school voucher program. For years, Secretary DeVos has pursued similar efforts in the Department of Education's annual budget request.
In a town hall last year, McSally awkwardly dodged questions from constituents on whether she supports Secretary DeVos. When asked about DeVos directly, McSally immediately pivoted to discussing education more broadly: "I've realized, and I grew up with values, that education is the key to your future," she demurred.
After a strongly worded follow-up from another educator, who said, "You are not answering our questions," McSally digressed once again. "You may not like my answers," McSally began, but she was unable to finish her statement as a dissatisfied audience drowned her out.
McSally has taken in tens of thousands of dollars in contributions from the DeVos family. This analysis suggests why she and many other Republican candidates have chosen to ignore the widespread opposition to Secretary DeVos' policies. In many ways, it appears that the DeVos family and other moneyed individuals with far-right views are simply paying for political support.
As the authors noted in a previous report, most of the giving from the DeVos family is fairly recent, although the analysis traced DeVos family political contributions from as far back as 1980.
The authors tallied the total direct contributions of the DeVos family to individual politicians, as well as to political action committees. The bulk of the money comes from Dick DeVos, his siblings, their spouses, and his parents. Many of these relatives bundle their giving, making contributions on the same date and often in the same amount.
While this analysis found significant contributions, it might actually underestimate the total amount of the family's political giving. Under questioning from Vermont Sen. Bernie Sanders (I) during a congressional hearing, DeVos admitted it was "possible" that she and her family have given as much as $200 million to Republican candidates.
A number of media outlets and researchers have described the hundreds of millions of dollars the DeVos family has poured into right-wing causes for many years. A few have even noted the family's pattern of giving during the midterms and throughout Secretary DeVos' confirmation hearing. Yet few have revealed a complete and up-to-date tally of her family's financial largesse.
DeVos is brazenly buying political influence
As noted in the authors' earlier report, DeVos has made it clear that her extensive campaign donations are intended to sway policymakers to do her bidding. She once wrote, "I have decided to stop taking offense at the suggestion that we are buying influence. Now I simply concede the point. They are right. We do expect something in return. We expect to foster a conservative governing philosophy consisting of limited government and respect for traditional American virtues. We expect a return on our investment."
President Trump holds similar views on campaign contributions and has even bragged about the political pull of his giving: "I've given to everybody because that was my job," Trump crowed at a rally last January. "I gotta give it to them, because when I want something I get it. When I call, they kiss my ass."
DeVos and her family have taken this pay-for-play approach before. Secretary DeVos has long used her dollars to advocate for far-right causes, giving to groups that aim to privatize America's jails, as well as to anti-climate change organizations. Erik Prince gave $250,000 to Trump's presidential campaign, and according to news reports, Blackwater once paid more than $1 million in bribes to Iraqi officials. A spokeperson for the company, which has changed its name multiple times, said that the report was "baseless."
In education circles, DeVos and her family have been particularly forceful about their political giving. For example, as an apparent reward for passing a no-accountability charter school law in her home state of Michigan in 2016, the DeVos family gave state Republicans $1.45 million over a seven-week period—or an average of $25,000 per day. In response, the Detroit Free Press' editorial page editor described the lobbying effort as a "filthy, moneyed kiss."
The DeVos family's donations throughout the 2018 midterm cycle are yet another example of such "moneyed kiss[es]." This analysis found that Rep. Tim Walberg (R-MI) has received $184,000 in donations from the DeVos family over the past few decades, including $27,000 this election cycle. Rep. Fred Upton, another Republican congressman from DeVos' home state who is running in the midterms, received $27,000 this cycle. John James, also a Michigan candidate, received $48,000 from the DeVos family in his current bid for a U.S. Senate seat.
Other Republican candidates receiving money leading up to the November elections include Kevin Cramer of North Dakota, who landed $16,000 from the DeVos family this year, as well as Leah Vukmir of Wisconsin, who collected $27,000.
The midterm elections in one week will determine whether or not DeVos will get what she wants from politicians as a condition of her family's financial backing. But voters may instead decide to hold Republicans accountable for fostering a culture of rampant corruption and end their far-right attacks on American institutions.
Ulrich Boser is a senior fellow at the Center for American Progress. Perpetual Baffour is a former research associate for Education Policy at the Center.
Methodology
The authors used Federal Election Commission (FEC) data from 1980 through July 2018 and tallied the total direct contributions of Betsy DeVos and her family to Republican political candidates running for Congress. The authors also looked at governors' races as well as donations to political action committees. The authors relied on the National Institute on Money in Politics' database for contributions to gubernatorial candidates.
In addition, a handful of donations occurred too recently to be included in the bulk data released by the FEC. In such cases, the authors used data from the Center for Responsive Politics to update their analysis with the most recent information. The following family members made donations that appear in the tally: Rensselaer Broekhuizen, Cassandra DeVos, Cheri DeVos VanderWeide, Dalton DeVos, Dan DeVos, Douglas DeVos, Helen DeVos, Maria DeVos, Pamella Roland DeVos, Richard DeVos Jr., Richard DeVos Sr., Suzanne DeVos, Sydney DeVos, and Elsa Prince-Broekhuizen.
The positions of American Progress, and our policy experts, are independent, and the findings and conclusions presented are those of American Progress alone. A full list of supporters is available here. American Progress would like to acknowledge the many generous supporters who make our work possible.
Authors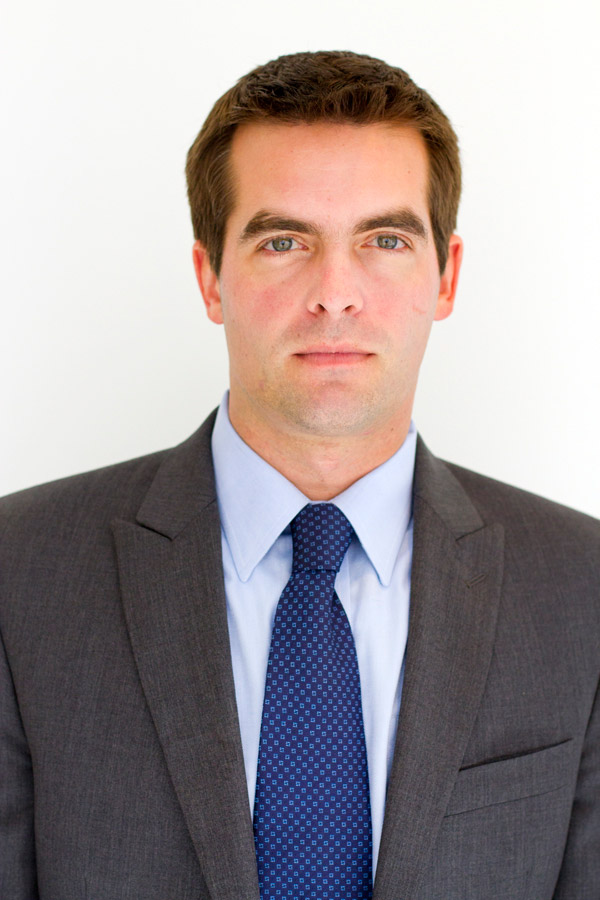 Senior Fellow Perpetual Baffour
Research Associate