Getting Workers Back on Union Rolls
New data shows unionization rates remained virtually unchanged in 2009 despite Americans' desire to join, write David Madland and Karla Walter.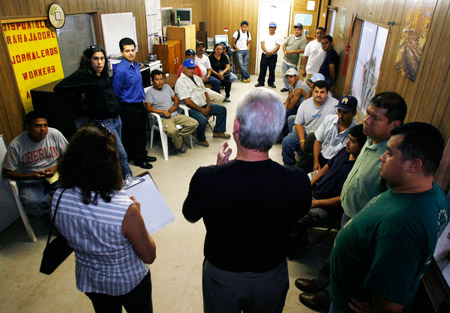 Bureau of Labor Statistics numbers released today showed that unionization rates remained virtually unchanged between 2008 and 2009—falling a tenth of a percentage point from 12.4 in 2008 to 12.3 in 2009—and for the first time unionized public sector employees outnumber private sector union members. For the last six years union membership rates have hovered between 12 and 12.5 percent, but they have dropped considerably over the last 25 years. Significant legislative changes must occur in order for a substantial portion of the American workforce to get back onto union rolls as polls indicate they would like to do.
Unionization rates increased slightly in 2007 and 2008—growing from 12 percent to 12.1 percent in 2007 and from 12.1 percent to 12.4 percent in 2008. But over the last quarter century union membership rates have fallen significantly and the current union membership rates are a fraction of what they were in the early 1980s. Rates have fallen by almost 8 percentage points since 1983, the first year comparable union data are available, when union membership rates were 20.1 percent.
The ailing economy in 2009 reduced the union workforce by 771,000, and this decline appears to have disproportionally affected private sector unionized workers. Though the American economy shed almost 4.9 million jobs last year according to the BLS union figures released today—representing a decline of 3.8 percent— the total number of private sector unionized workers declined by 10.1 percent and the private sector unionization rate fell from 7.6 percent in 2008 to 7.2 percent in 2009.
For the first time in a quarter century public sector workers make up over half—51.5 percent—of the total unionized workforce despite there being five times more wage and salary workers in the private sector.
Public sector unionization has remained relatively steady over the past few decades and the percentage of public sector unionized workers increased slightly from 36.8 percent in 2008 to 37.4 percent in 2009. The strength of unions in the public sector compared to those in the private sector is primarily due to different employer practices in union elections in each sector.
Most Americans say they would join a union if they could. But in public sector union elections employers typically remain neutral, while in the private sector the current union selection process is broken and allows antiunion employers to engage in aggressive campaigns that often intimidate workers.
These unfair union election laws mean that workers cannot choose a union without employer interference and even if they successfully vote to join a union they are often prevented from fairly negotiating a first contract. Research from MIT's Sloan School of Management shows that workers in 45 percent of successful elections were still waiting for a first contract two years after voting.
Unions benefit workers. Those in unions earn significantly more on average than their nonunion counterparts and union employers are more likely to provide benefits. When unions are strong and able to represent the people who want to join them, these gains spread throughout the economy. Nonunion companies increase their wages and all workers have more purchasing power.
It will take substantial legislative changes to allow all Americans a stronger voice on the job and a true opportunity to unionize. The Employee Free Choice Act is the first step toward restoring workers' basic democratic right to make a free choice to join a union. It would reform the labor relations system through provisions that create a level playing for workers by granting workers a fair and direct path to form unions, hold bad actors accountable with stiffer penalties on employers who break the rules, and restore fairness in negotiating with a first contract arbitration process. Passing the bill would help restore workplace democracy for workers attempting to organize, boost unionization rates, and improve the economic standing and workplace conditions for millions of American workers.
David Madland is the Director of the American Worker Project and Karla Walter is a Policy Analyst at American Progress.
The positions of American Progress, and our policy experts, are independent, and the findings and conclusions presented are those of American Progress alone. A full list of supporters is available here. American Progress would like to acknowledge the many generous supporters who make our work possible.
Authors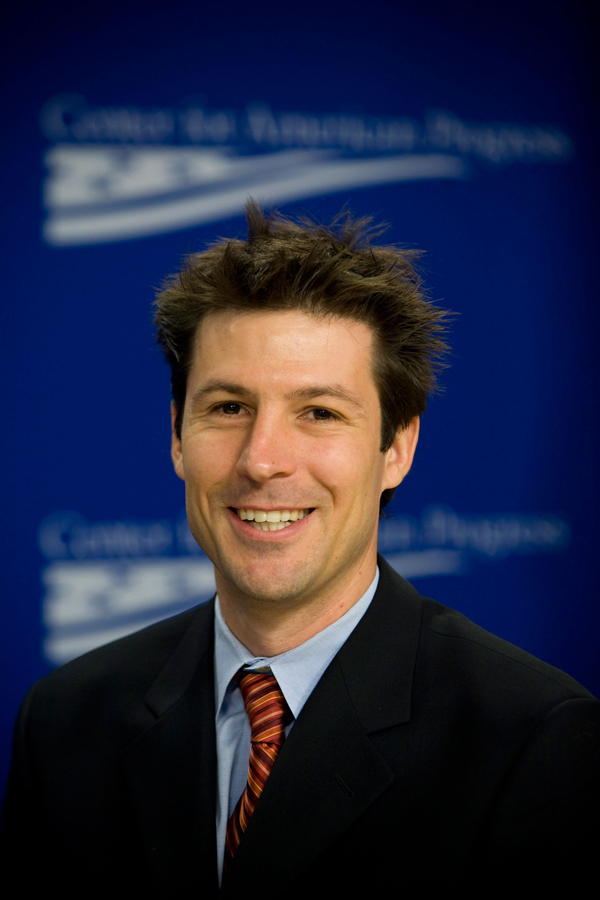 Senior Fellow; Senior Adviser, American Worker Project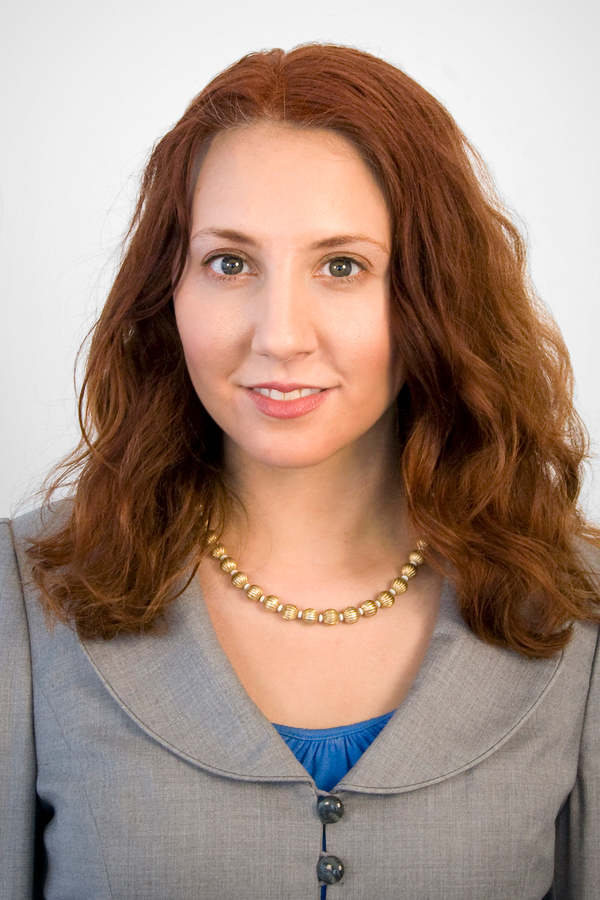 Senior Director, American Worker Project