Guns and Political Violence Play Central Role in MAGA Republican Campaign Ads
At least 104 MAGA Republican ads this cycle display and feature firearms or weapons, blowtorches, and even "Tommy" gun auctions, with many including threats against opponents on both the left and right.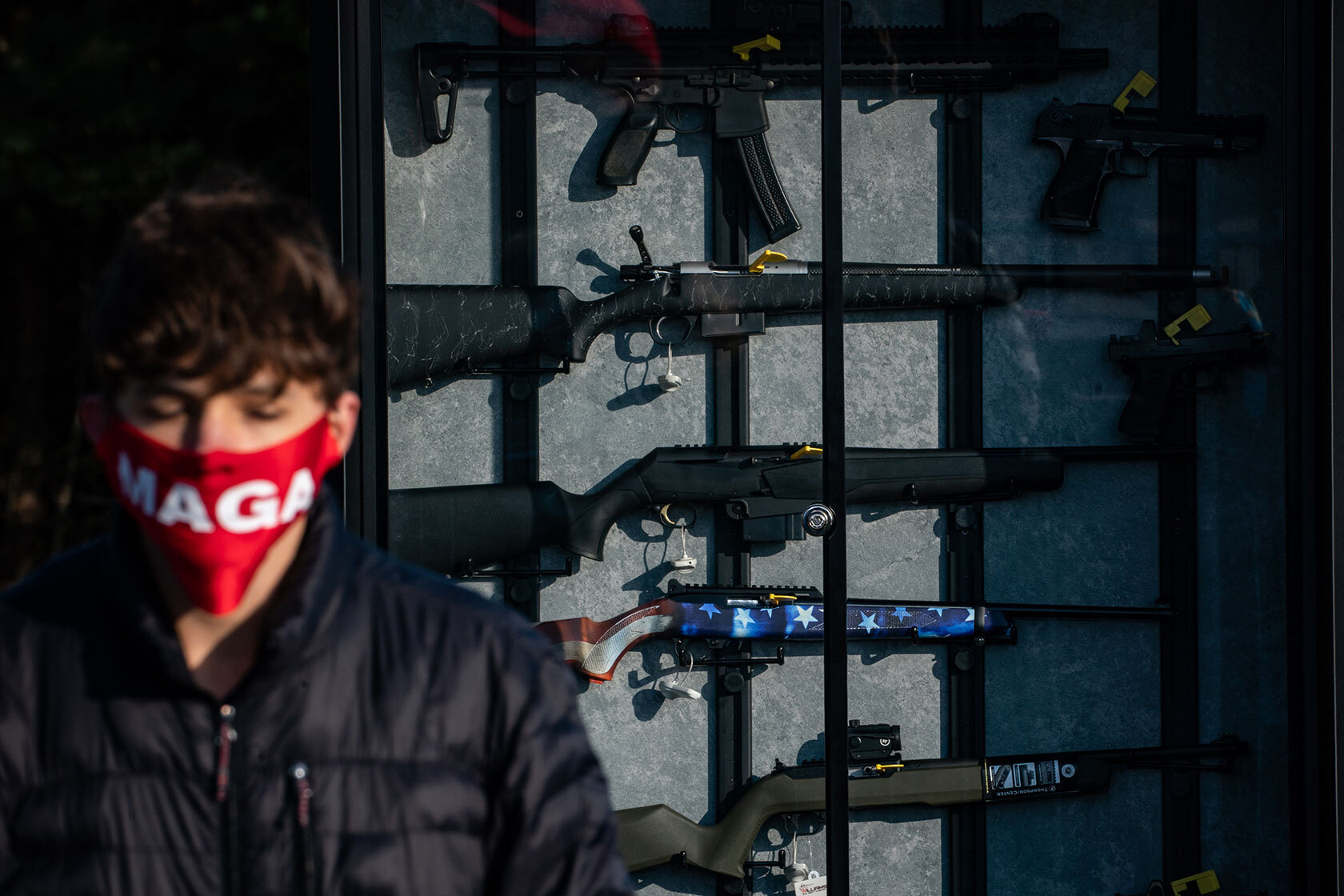 These numbers will be updated as more ads are released leading up to the November elections. The page was last updated on July 13, 2022.
The insurrection on January 6, 2021, underscored the growing threat of political violence in the United States. Far from being an isolated incident, American right-wing political violence and domestic terrorism has increased in recent years. Some of this violence comes in the form of mass shootings; some comes in the form of specific threats against politicians and poll workers; and some comes in the form of the insurrectionist riot at the Capitol building. The House Select Committee to Investigate the January 6th Attack on the United States Capitol continues to explore the ties between right-wing extremist organizations such as the Proud Boys and Oath Keepers and efforts by certain individuals within the Republican Party to overturn the 2020 election.
Unfortunately, instead of condemning this rising threat and reality of political violence, many Republican politicians have chosen to brandish firearms in their political ads and, in many cases, make threats of political violence. In fact, a new analysis from the Center for American Progress Action Fund finds at least 104 political ads from Republican candidates running for U.S. Congress, governor, or attorney general this year that display and feature firearms or weapons. Many even include implicit or explicit threats against political opponents or the government. This list excludes ads that only include law enforcement with firearms or pictures from a candidate's time in the armed services unless they make explicit references to the displayed guns.
The new CAP Action analysis underscores that the threat of political violence is now at the heart of the MAGA Republican movement that has taken over the Republican Party. Of the 104 identified ads:
More than half feature sniper rifles, blowtorches, or assault weapons similar to those used in the Uvalde, Texas; Highland Park, Illinois; and Buffalo, New York, shootings.
Roughly a quarter include threats of various kinds. (In this analysis, an ad was considered as making a threat if a candidate metaphorically targeted individuals, political affiliations, institutions, or agendas with their weapons and/or if they displayed a firearm while declaring their willingness to do anything to "fight" their opponents.)
At least 11 level threats against the government.
Five promote an AR-15, "Tommy" gun, or .50-caliber sniper rifle giveaway.
Four feature minors with guns.
Join the MAGA crew. Get a RINO hunting permit. There's no bagging limit, no tagging limit, and it doesn't expire until we save our country. Former Gov. Eric Greitens (R-MO)
While threats have typically been aimed at Democrats and the left, some—including former Gov. Eric Greitens (R-MO)—have released ads urging voters to go "RINO hunting," targeting those who MAGA Republicans consider "Republicans in Name Only." Concerningly, Greitens' and similar ads have received little to no criticism from GOP elected leaders. They merely represent an escalating theme of violence by Republican politicians—from all wings of the party—who have been showcasing firearms in their campaign ads for more than a decade.
This column highlights some of the most notable examples of MAGA Republican campaign ads featuring firearms or advocating violence. The full list of ads can be found here.
Eric Greitens (candidate for Missouri Senate)
In a June 2022 ad, Eric Greitens and a SWAT team are depicted breaking into a house. After storming the house with explosives and automatic weapons, Greitens states: "Join the MAGA crew. Get a RINO hunting permit. There's no bagging limit, no tagging limit, and it doesn't expire until we save our country."
Jim Lamon (candidate for Arizona Senate)
In a February 2022 ad that aired during the Super Bowl, Arizona senate candidate Jim Lamon is in a showdown with President Joe Biden, Sen. Mark Kelly (D-AZ), and House Speaker Nancy Pelosi (D-CA). Lamon shoots at the Democrats, disarming them and forcing them to flee the town.
Teddy Daniels (candidate for Pennsylvania's 8th congressional district)
In an October 2021 ad, Teddy Daniels is dining with "elite suit-and-tie swamp scum" before he decides that he's "tired of these elitist suits who have sold out our country." Daniels continues to degrade the "elitists," claiming that they "don't care about protecting freedom of speech, your right to bear arms, or even election security." Daniels then touts his military service while firing a number of different semi-automatic weapons that produce explosions. He ends the ad by stating, "It's time for we the people to take our country back from corrupt swamp creatures—in both parties."
Josh Clark (candidate for Georgia Senate)
A March 2022 ad shows Josh Clark holding an firearm, explaining he's giving away an AR-15 every week until the election to ensure that "Georgians are equipped and ready to protect their family and to fight against tyranny and evil when necessary … against all enemies, foreign and domestic." The ad then shows Clark shooting an AR-15 at targets, with his children and others also taking turns firing the weapon.
Jerone Davison (candidate for Arizona's 4th congressional district)
In a recent July 2022 ad, Jerone Davison uses an AR-15 to scare off "a dozen angry Democrats in klan hoods."
Mallory Staples (candidate for Georgia's 6th congressional district)
A January 2022 ad shows Mallory Staples, along with her children, preparing to fire their respective firearms. During this scene, Staples states "[she'll] make sure we always have the right to protect ourselves and our families."
Mike Collins (candidate for Georgia's 10th congressional district)
In an August 2021 ad, Mike Collins uses a firearm to blow up "Nancy Pelosi's plan for America." He then states: "Conservatives have gotten steamrolled thanks to spineless politicians for far too long, and it's time to fight back. And if you think I'm just going to fight the Democrats, think again. Because in the swamp, it's RINO season too," before shooting at a cardboard rhino.
Mehmet Oz (candidate for Pennsylvania Senate)
In an April 2022 ad, celebrity doctor and Pennsylvania Senate candidate Mehmet Oz is depicted firing a rifle and later loading an automatic weapon while explaining, "[Our] Second Amendment is not just about hunting; it's about our constitutional right to protect ourselves from intruders, or an overly intrusive government."
J.R. Majewski (candidate for Ohio's 9th congressional district)
A 2022 campaign ad shows J.R. Majewski carrying a rifle as he walks through a destroyed building, stating he's "willing to do whatever it takes to return this country back to its former glory."
Blake Masters (candidate for Arizona Senate)
In a November 2021 ad, Blake Masters explains, while holding a short-barreled rifle, that "this is designed to kill people" and he supports "good" Americans' right to own such weapons. Masters then warns that the Taliban took away guns after "Biden handed them Afghanistan," implying that when gun rights are stripped away, so will every other right.
Conclusion
Political violence is increasingly being used by MAGA Republicans as a tool to intimidate their opponents on the left and even within their own party, as many of the ads in this analysis demonstrate. According to Rachel Kleinfeld, an expert on political violence around the world, "The research on leaders is incredibly clear. If enough Republican leaders started denouncing political violence—saying there's a line in the sand in a democracy, and violence is it—we would see much less political violence." But with Republican Party leaders refusing to address the extreme factions of their party and, in some cases, encouraging them, more political violence will likely be inevitable.
The positions of American Progress, and our policy experts, are independent, and the findings and conclusions presented are those of American Progress alone. A full list of supporters is available here. American Progress would like to acknowledge the many generous supporters who make our work possible.
Authors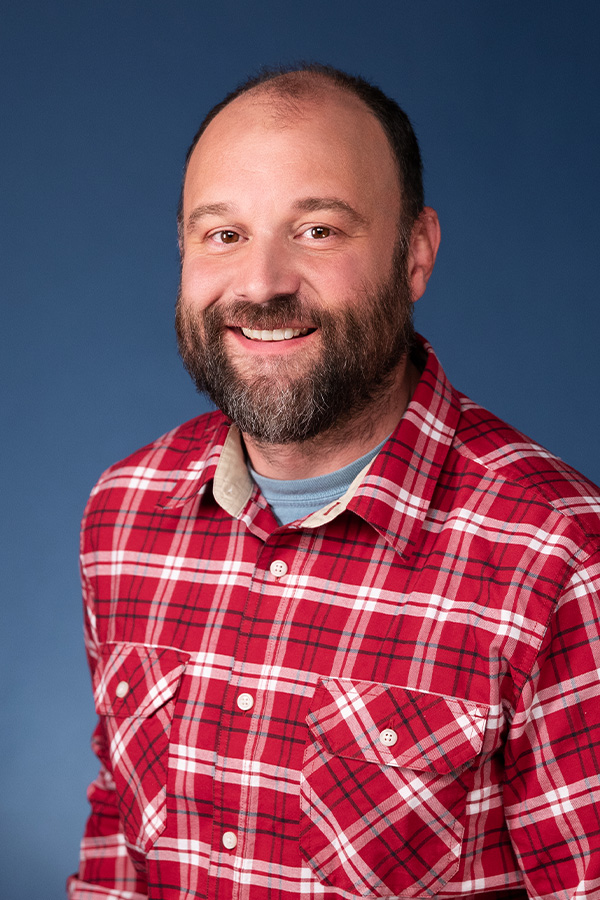 Senior Director of Research, Digital Advocacy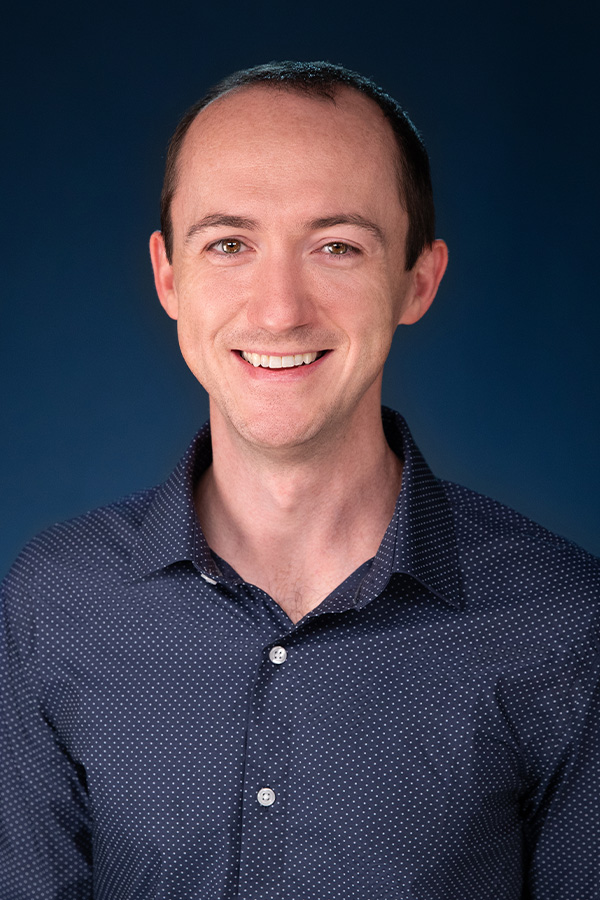 Director of Special Research Projects, Digital Advocacy Danielle Dietz
Intern Alexandra Mork
Intern