Mueller to Congress: Your move
It's another day in Trump's America—and another day to stand up for what's right. Get the facts to fight back.
Mueller report response: Trump is in deep trouble

We're just a little over 24 hours out from the public release of Mueller's redacted report, and the response from journalists and legal experts is overwhelming and clear: Mueller's report makes a damning case against Trump—and leaves the door wide open for Congress to take up the mantle of investigation.
This morning, we learned that they're going to do just that. The House Judiciary Committee subpoenaed the full Mueller report and its underlying findings to be delivered to Congress by May 1.
Trump and his attorney general are trying to hide the truth from the public. We can't let them get away with it. Share the news on Facebook and Twitter: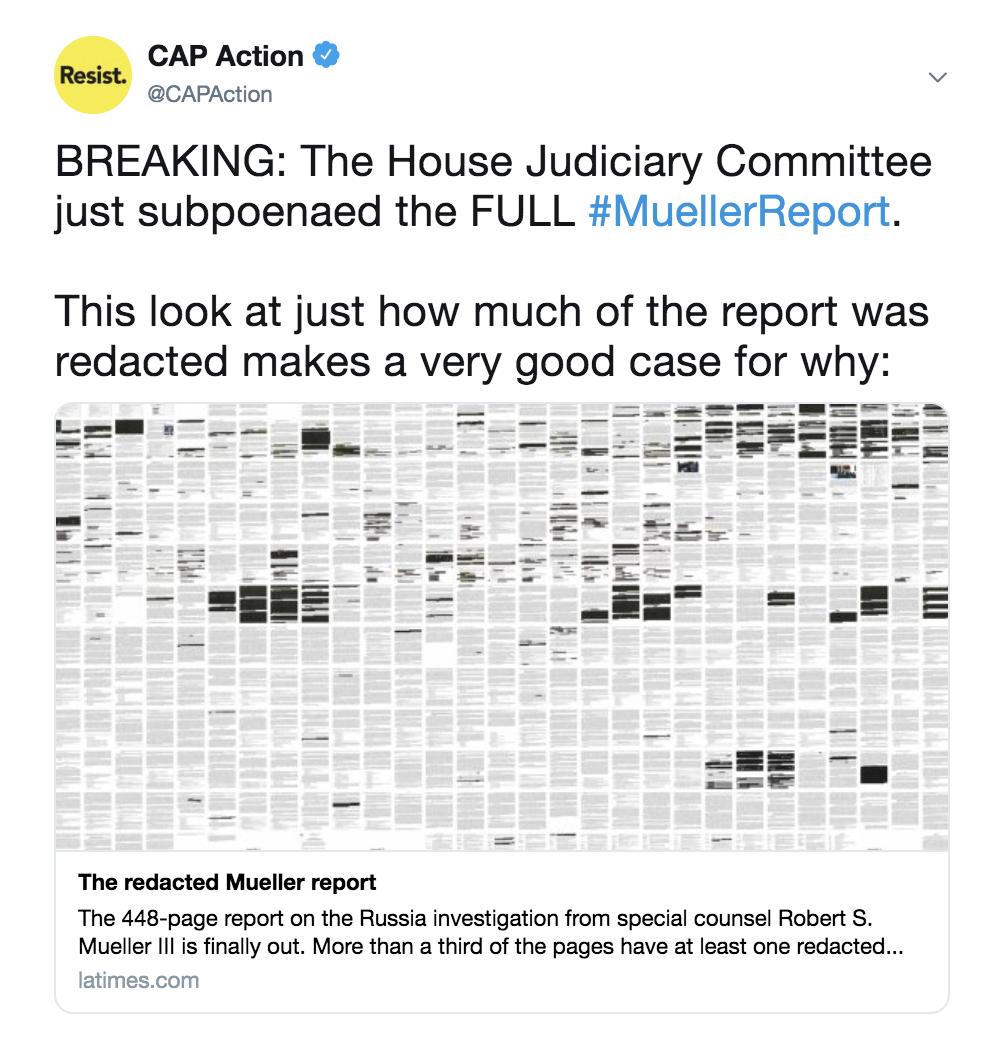 It's undeniable that Barr severely mischaracterized the report in order to control the news cycle and protect Trump. In reality, the report shows that Trump tried repeatedly—and brazenly—to obstruct justice.
Now, the ball is in Congress's court:
"It's Congress's turn to weigh the evidence against the president, decide what merits a response and act in the best interests of our democracy." — John Podesta
"The special counsel has concluded he can neither charge nor clear the president. Only Congress can now resolve the allegations against him." — Yoni Appelbaum
Speaker Nancy Pelosi made it clear that Congress will answer the call to investigate further: "Congress will not be silent." Nor will the American people.