Our thoughts and prayers to the NRA
This piece was originally published in the August 6, 2020 edition of CAP Action's daily newsletter, the Progress Report. Subscribe to the Progress Report here.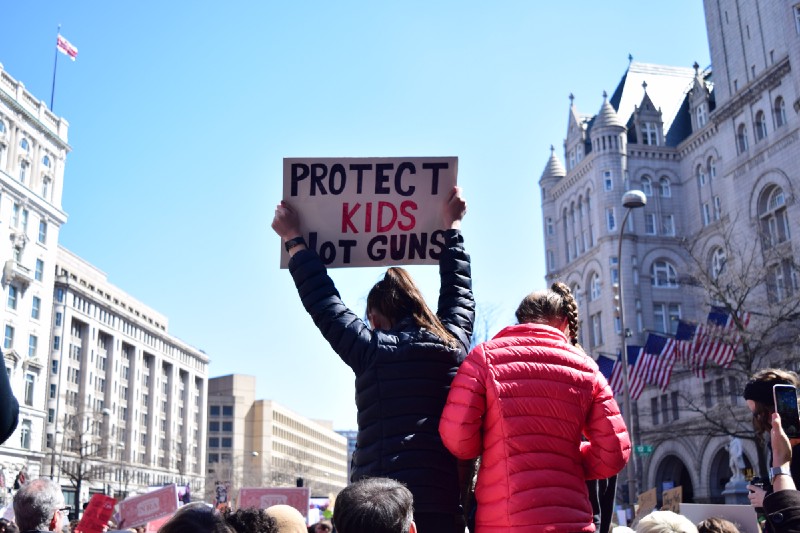 "Today, we seek to dissolve the NRA."
— New York AG Letitia James this morning, announcing a lawsuit alleging millions in financial waste, fraud, and self-dealing at the nation's most powerful gun lobby
It's critical that Congress fully fund vote by mail. Our elections depend on it.
Just ask Tasha, whose family is especially vulnerable to coronavirus complications.
Watch and share Tasha's story on Twitter and Facebook, then tell Congress to fully fund vote by mail: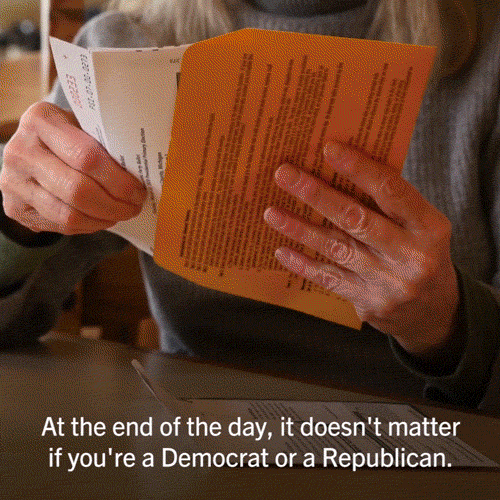 IN THE NEWS
Following an 18-month investigation, New York Attorney General Letitia James announced this morning that she intends to dissolve the National Rifle Association, the nation's most powerful gun lobby. In a lawsuit filed today, James alleges that top NRA staff and board members have spent years engaging in self-dealing, fraud, and other illegal conduct for their own personal benefit. "The NRA's influence has been so powerful that the organization went unchecked for decades while top executives funneled millions into their own pockets," said James. "No organization is above the law." She highlighted multiple instances in which longtime NRA Chair Wayne LaPierre and other top officials moved money outside of IRS reporting structures and used NRA money for luxury vacations, private jets, and hunting excursions. The combined misconduct allegedly contributed to a loss of more than $64 million over a three year period.
Today marks 55 years since the Voting Rights Act was signed into law. Now, in the wake of continued voter suppression and the Supreme Court's gutting of the VRA, CAP Action is out with a new report on how secretaries of state can combat the systemic suppression of Black voters. The report explains the challenges posed by the pandemic and the responsibilities of states' chief election administrators in this unprecedented time. "The disproportionate adverse impact of voter ID laws, purging of voter rolls, and felony disenfranchisement on communities of color is no coincidence," said California Secretary of State Alex Padilla (D). "Secretaries of state have the power to fight voter suppression and the constitutional responsibility to make elections accessible and inclusive." The report highlights both secretaries of state who are taking steps toward safe, inclusive elections and those who are engaging in voter suppression.
IN CASE YOU MISSED IT
Just before a planned White House trip to Ohio this afternoon, the state's governor announced he'd tested positive for coronavirus. The trip and this late-breaking development from the governor come as the United States nears 5 million coronavirus infections and 159,000 fatalities and as the total Ohio death toll is estimated to fall between 3,511 and 4,676 people this month. As a result of this administration's economic policies, failed trade war, and botched coronavirus response, Ohio has seen an overall decline in job creations, stagnant wages, and a decrease in manufacturing exports since 2017.
A new Navigator poll shows that Americans' ratings of the economy are at their worst point in 3 months. 81% now rate the economy negatively, including two-thirds of Republicans, and a growing number of Americans (now 60%) believe it's getting worse. The poll also indicates that extending unemployment benefits is still very popular, with two-thirds in favor. Meanwhile, more than half of Americans are set to blame the White House and Republicans generally for their expiration. Two-thirds of Americans support the policy, and among them, more than half blame Republicans for not extending them.
WHAT WE'RE READING
Like the Progress Report? Our team relies on the support of grassroots progressives like you. Chip in $5 or whatever you can to power our work.
The positions of American Progress, and our policy experts, are independent, and the findings and conclusions presented are those of American Progress alone. A full list of supporters is available here. American Progress would like to acknowledge the many generous supporters who make our work possible.