President Trump and Senator McConnell Are Driving America Over the Cliffs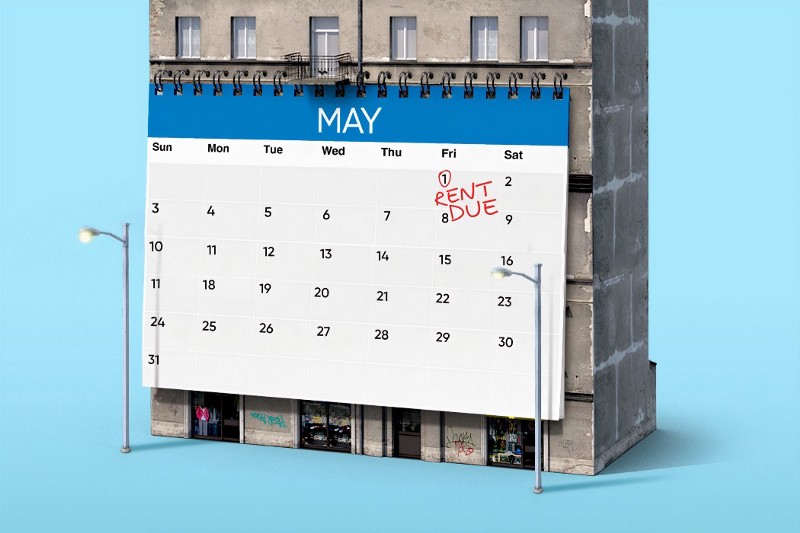 The unemployment aid cliff isn't the only thing Americans have to worry about. There are more cliffs, coming soon.
It's been 80 days since a bipartisan majority of the House passed the HEROES Act — a bill that would provide the U.S. with the tools needed to fight the pandemic and help keep hard-working Americans financially afloat through the recession. In the time since, the White House and Republican Senate Leadership have, by their own admission, done nothing, and appear to have been waiting for calamitous deadlines in a misguided hope that they would provide political leverage.
While the "cliff" on unemployment insurance has garnered the most attention, it is only the first: others include eviction and foreclosure moratoria, expiring student loan payment waivers, mortgage payment forbearance, and PPP loan forgiveness.
President Trump and Senate Leader McConnell have no plan to address them, except to drive over them or create even more cliffs going forward. White House economist Kevin Hassett said on May 10 that after the first three relief bills passed, "we think we have the luxury of a moment to learn about what's going on so the next step we take can be prudent."
Meanwhile, billionaires have seen their wealth grow $713 billion since the start of the pandemic, according to an ongoing analysis from Americans for Tax Fairness and the Institute for Policy Studies. The super-wealthy are not just insulated from things like job loss or being forced to work the dangerous jobs essential workers do. They have also benefited from huge influxes of government funding, disappearing regulations, and a tax code made much more friendly to the rich by the Trump administration. While their fellow citizens face increasing instability, with worries about paying rent, job loss, and drowning in debt, the only "red line" McConnell has offered is permanent immunity for big corporations from virtually all behaviors that would endanger their workers in the pandemic.
UI Supplement Cliff: July 25
This cliff is behind us.
The growth of the coronavirus outbreak in the United States, which is uniquely bad compared to other developed countries, has led to an outsized economic contraction. Due to a sharp decrease in normal activity, many businesses were forced to shutter temporarily, and in the process lay off tens of millions of workers, in the hopes that the federal government would get the pandemic under control. Congress passed, through the CARES Act, an expansion in the unemployment insurance system to ease the financial burdens of those laid off. But as it became clear that the Trump administration failed to get the pandemic under control, businesses were unable to reopen safely, and many workers were still jobless. The HEROES Act, which was crafted with the right understanding that the pandemic and recession would not be over by summer, included a provision to extend these crucial $600 weekly payments until 2021.
Through the CARES Act, the $600 per week supplement expired July 31, and states sent their final payments last week. The lifeline has ended for many families, and paying rent and buying groceries will be much more difficult for them. Moreover, these payments were essential to keeping small businesses across the country financially afloat. Each week, these $600 payments were used to buy essential goods for families to the tune of $15 billion. With the expiration of the FPUC, small business revenues will dry up substantially, and these businesses will unfortunately be forced to lay off more employees or shut down altogether, which will only lead to a deeper and longer recession.
The HEROES Act, which would extend this lifeline for millions of families and keep revenue streams flowing for millions of small businesses, has been sitting on Sen. Majority Leader Mitch McConnell's (R-KY) desk for nearly three months. On May 11, he said,: "I don't think we have yet felt the urgency of acting immediately. That time could develop, but I don't think it has yet."
A report by the nonpartisan Congressional Budget Office has found that failing to extend the $600 weekly boost to unemployment benefits would decrease the country's total economic output in the second half of 2020 as well as lead to a higher unemployment rate. It could also force people back to work in dangerous conditions, threatening lives and shrinking hope of getting the pandemic under control.
The Housing Cliff: Eviction moratoria ending July 31
Many people have already faced the fear of eviction during the pandemic. State eviction bans have been ending since April and May with cases proceeding as state courts open up, but on July 31, the CARES Act ban on evicting people living in properties with federally-backed mortgages ended. Others will face that fear soon, as these bans, or holds, begin to expire in more states. In most cases, rent payments were not forgiven, only delayed until the ban ended, whereupon all previous payments become due.
Most states' eviction bans have expired, and for those with bans still in place, they expire soon.
Over half of states have no current bans or holds on eviction: AL, AK, GA, ID, IA, KS, LA, MI, MS, MO, MT*, NE, NH, NC, ND, OH, OK, RI, SC, SD, TN, TX, UT, VA, WV, WI, WY
Starting soon, many more states' eviction bans are expiring:
July 31: HI
August 12: MN
August 15: IN (extended from July 31), Detroit MI,
August 20: CT, NY,
August 22: IL
August 31: NV, PA
September 1: FL (extended from August 1)
September 30: OR
October 15: WA
October 17: MA
October 31: AZ
These states have banned evictions with no end date, have similar factors protecting residents, or have tied their bans to the end of the state's emergency declarations: CA, CO, DE, DC, KY, ME, MD, NJ, MN, VT,
Source: Nolo.com
The PPP loan application deadline: August 8
On August 8, small businesses can no longer apply for loans from the Paycheck Protection Program (PPP), a key component of the pandemic relief legislation passed in March. Congress extended the deadline from June 30 to August 8, and while there is over a hundred billion dollars left unspent, there is no sign of the pandemic being brought under control.
There are also PPP loan forgiveness extensions to consider, for another 24 weeks, in most cases to December 31, 2020. PPP loans turn into grants if businesses can show that the money was used in part to restore or maintain pre-pandemic workforce and wage levels.
The Foreclosure Cliff: August 31
The CARES Act initially established a moratorium on foreclosures on federally-backed, single-family homes through June 30, 2020, but the Federal Housing Finance Agency extended that until August 31, 2020.
The Student Loan Cliff: Principal and Interest due on loans September 30
The CARES Act waived payments of principal and interest for federal student loans until September 30. This has still been problematic. However, private lenders in many states allowed borrowers to suspend payments, but this lasts for 90 days in most cases — and for those whose 90-day terms started in March or April, the term ends soon.
The Mortgage Cliff: September 23/March 22
The CARES Act allows borrowers to request forbearance on mortgage payments for 180 days. The bill was signed on March 27, 2020, and the earliest that period would end for borrowers is September 23, 2020. Borrowers can request an extension for 180 days (which would be March 22, 2021). What happens at the end of either of these periods varies depending on the lender — some can demand a "balloon" payment of everything the borrower would have owed over the previous 180 or 360 days.
According to a report by the Brookings Institution, failing to extend the moratorium on mortgage payments will disproportionately harm Latino homeowners, 20 percent of whom have been unable to pay the full amount of their mortgages — a rate nearly twice as high as all homeowners. Latinos are currently experiencing an unemployment rate higher than their Black, white, and Asian coworkers and as a result will be disproportionately affected by this cliff.
The positions of American Progress, and our policy experts, are independent, and the findings and conclusions presented are those of American Progress alone. A full list of supporters is available here. American Progress would like to acknowledge the many generous supporters who make our work possible.