President Trump on Track to Charge Taxpayers $237 Million for Golf Trips
President Trump is spending the majority of August at his golf club in Bedminster, New Jersey, while his golf trips have already cost taxpayers at least $31.65 million.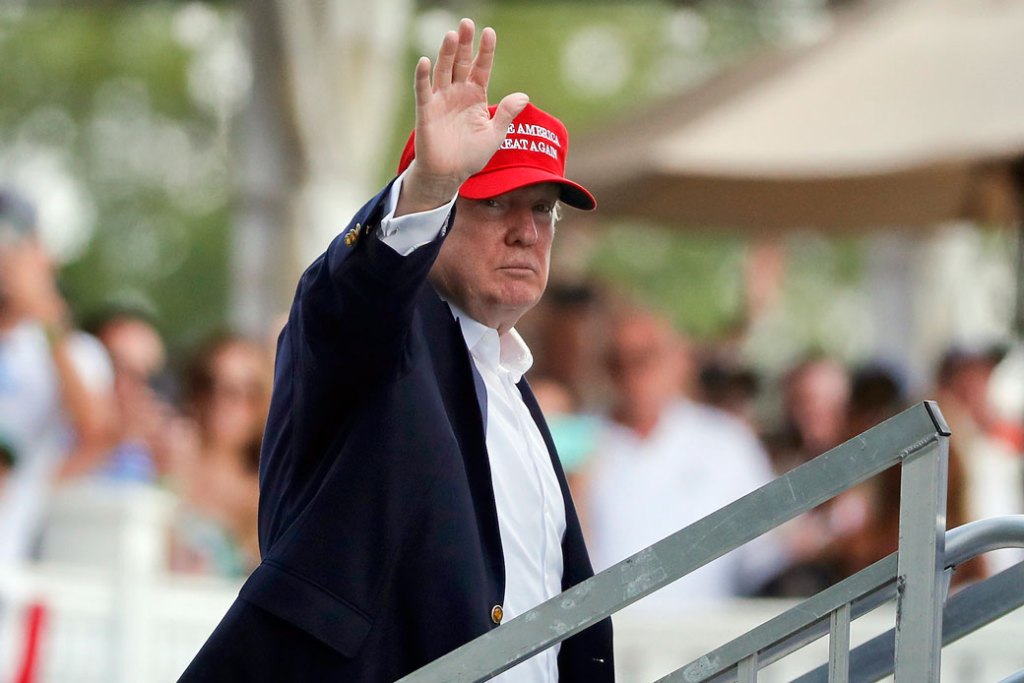 This column contains updates.
President Donald Trump is gearing up for yet another taxpayer-funded vacation at his golf course in Bedminster, New Jersey. According to an advisory from the Federal Aviation Administration (FAA), Trump was supposed to spend 18 days—from August 3 to August 20—at Bedminster.* However, now he is not arriving until August 4, making his trip 17 days.
This trip will mark Trump's fifth to Bedminster in the past three months and his 12th total to both Mar-a-Lago and Bedminster since Inauguration Day.
The Center for American Progress Action Fund estimates that these trips have cost taxpayers at least $31.65 million. At this rate, Trump's golf trips will cost nearly $237 million over his first term. In comparison, former President Barack Obama spent only $97 million on travel expenses over his eight years as president.
In between golfing trips, President Trump has pushed for massive cuts to critical programs through his proposed budget; his support for Trumpcare in Congress, which would gut Medicaid; and other policies. President Trump also cited costs as one of the main reasons behind his decision to ban transgender soldiers from serving in the military.
The money President Trump has spent on golf trips could otherwise pay for:
While President Trump freely spends taxpayer money on golf trips, he cites costs as a reason to gut programs that help seniors, college students, low-income families, transgender soldiers, and more.
Methodology
The $31.65 million number was found by aggregating the costs for seven Mar-a-Lago trips, four three-day Bedminster trips, and one 17-day Bedminster trip. A trip to Mar-a-Lago costs taxpayers approximately $3.6 million, according to a report from the Government Accountability Office (GAO) that analyzed a similar trip by President Obama. The author estimates that a three-day trip to Bedminster costs taxpayers approximately $839,858.76. This number includes: $358,490.90 for flight expenses, based on a Judicial Watch estimate of a President Obama flight to Westchester, New York; $43,142.86 in costs to Bedminster township, according to the town's own estimate; $303,225 for three days of U.S. Department of Defense (DOD) and Department of Homeland Security (DHS) per diems, based on a GAO study of expenses incurred during a similar trip by President Obama, adjusted for trip length; $135,000 for three days of Secret Service staffing, based on a GAO study of expenses incurred during a similar trip by President Obama, adjusted for trip length. A 17-day trip to Bedminster costs an estimated $3,086,242.11, which includes the same round-trip flight cost as the three-day trip, as well as Bedminster township costs, DOD and DHS per diems costs, and Secret Service staffing costs—all adjusted for a 17-day trip.
The cost comparisons were based on $5,736 per Medicaid recipient; $5.4 million per year for transition-related health care expenses for transgender soldiers—the midway estimate of the RAND study's estimate range; $1.39 per meal through SNAP; $3,690 per Pell Grant; and $2,765 per Meals on Wheels recipient per year.
The estimate for President Trump's total spending this term was calculated using the $31.65 million spent over his first 195 days.
Further information can be found at IsTrumpAtBedminster.org.
Molly Cain is a senior researcher at the Center for American Progress Action Fund.
*Correction, August 4, 2017: At the time this column was written, a FAA advisory indicated President Trump would be taking an 18-day trip to Bedminster, starting August 3. However, President Trump is now traveling to Bedminster on August 4, likely shortening his trip to the golf course to 17 days. The total cost for his Bedminster and Mar-a-Lago trips, the projected term cost of his golf trips for his first term, and the cost comparisons have been updated to reflect a 17-day trip.
The positions of American Progress, and our policy experts, are independent, and the findings and conclusions presented are those of American Progress alone. A full list of supporters is available here. American Progress would like to acknowledge the many generous supporters who make our work possible.
Authors Molly Cain
Senior Researcher