Raising the Minimum Wage Would Boost the Incomes of Millions of Women and Their Families
If Congress raised the minimum wage to $10.10 per hour, millions of American women would be better able to support themselves and their families.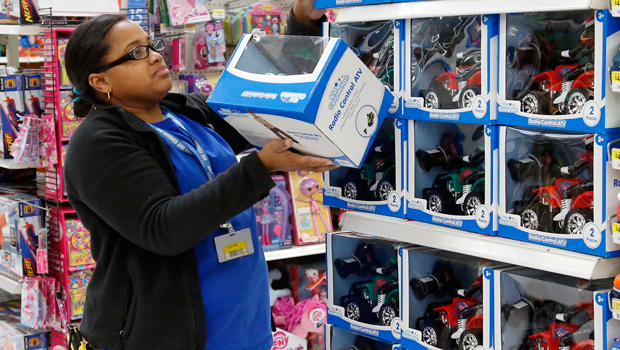 Later this month, the Senate will vote on whether to raise the federal minimum wage from $7.25 per hour to $10.10 per hour. The bill, which also includes provisions to index the minimum wage to inflation and increase the tipped minimum wage to 70 percent of the full minimum wage, would help the economy by boosting demand and provide large and immediate benefits to millions of American workers still struggling in the wake of the Great Recession. Among those who would benefit the most are working women and their families, as women currently comprise a disproportionate share of the country's low-wage earners.
As of 2012, more than 64 percent of Americans earning at or below the minimum wage were women, according to our analysis of Current Population Survey data. Nearly 2.3 million women earned $7.25 per hour or less last year, compared to more than 1.2 million men. This gender imbalance is particularly prominent among tipped workers, who are not covered by the standard minimum wage and have been guaranteed only $2.13 per hour since Congress last increased the tipped minimum wage in 1991. According to a report from Restaurant Opportunities Centers United, 66 percent of American restaurant workers earning the tipped minimum wage were women as of 2010.
As women have become the breadwinners or co-breadwinners in nearly two-thirds of American families, these low wages have increasingly hindered many families' ability to get ahead. A mother working 40 hours per week and earning the current federal minimum wage of $7.25 per hour only makes about $15,080 per year, or $4,450 below the federal poverty line for a family of three. If that mother were earning $10.10 per hour instead, she could bring home roughly $21,000 per year—an increase in annual earnings of more than $5,900. These additional earnings would not only be critical to many families' financial well-being, but would also provide a significant boost to the economy as whole by stimulating much-needed spending on goods and services.
If the minimum wage were increased to $10.10 an hour, the vast majority of women impacted would be 20 years old or older. Contrary to popular belief, the majority of minimum-wage workers are not teenagers looking to earn extra pocket money but adults working to support themselves and their families. Nearly 80 percent of women who earned at or below the minimum wage in 2012 were 20 years old or older, and just less than 40 percent were 30 years old or older.
Increasing the minimum wage to $10.10 per hour would be especially meaningful for the thousands of working women currently attempting to pull themselves and their families out of poverty. Last year, 15.4 percent of all women ages 18 to 64 lived below the federal poverty line, compared to only 11.9 percent of men, and the poverty rate for individuals living in families headed by a single female was 30.9 percent. Unfortunately, it has only become more difficult in recent decades for women to attempt to escape poverty, as the inflation-adjusted value of the minimum wage has fallen by more than 32 percent since 1968[1] and women's pay for identical work has continued to lag behind that of their male counterparts.
It is time for Congress to recognize the increasingly important role working women play in our economy and ensure that all women are fairly compensated for their work. Increasing the minimum wage to $10.10 per hour is an important first step—one that would help provide economic security to millions of hardworking Americans and their families.
David Madland is Director of the American Worker Project at the Center for American Progress Action Fund. Keith Miller is a Research Assistant with the American Worker Project.
Endnotes
---
[1] Adjusting for inflation using the Consumer Price Index for Urban Wage Earners and Clerical Workers, the $1.60 minimum wage that took effect in February 1968 would be equal to approximately $10.72 in October 2013 dollars. Its current value of $7.25 is approximately 32.4 percent lower than this peak value.
See also:
The positions of American Progress, and our policy experts, are independent, and the findings and conclusions presented are those of American Progress alone. A full list of supporters is available here. American Progress would like to acknowledge the many generous supporters who make our work possible.
Authors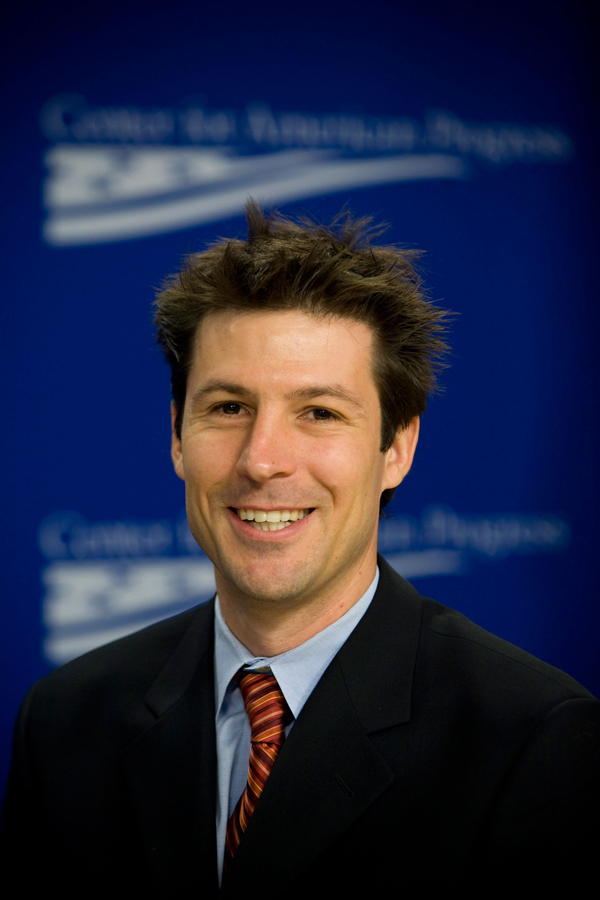 Senior Fellow; Senior Adviser, American Worker Project Keith Miller
Senior Research Associate