Resist Wilbur Ross' Nomination For Secretary of Commerce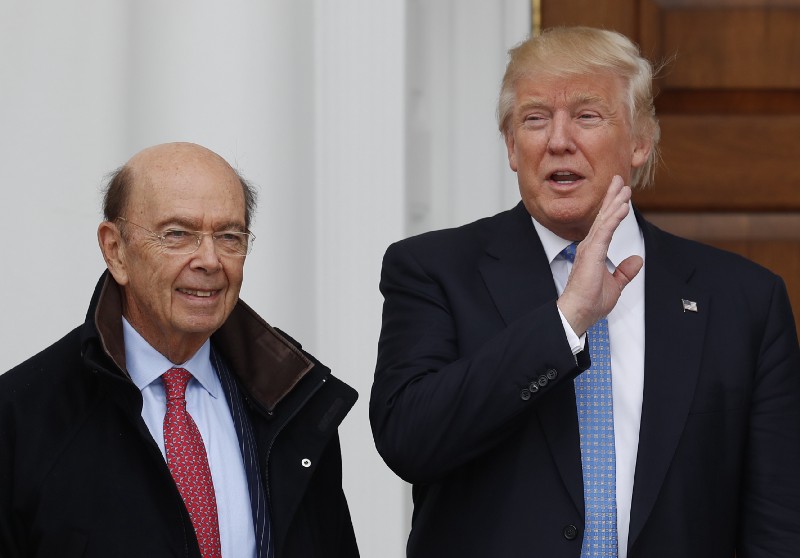 For the most up-to-date version of our Transition Tracker go here.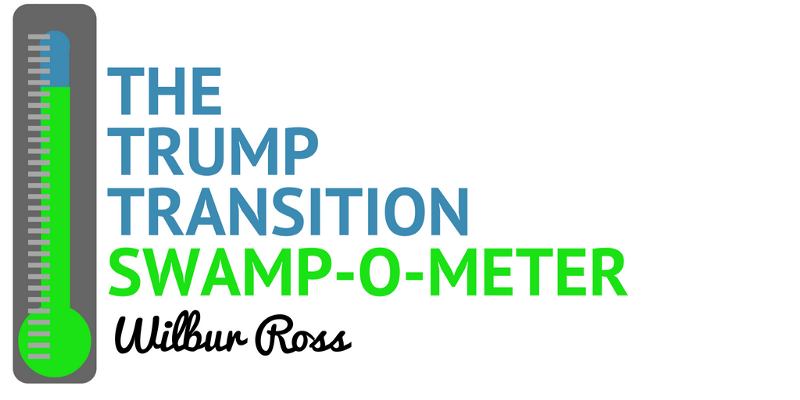 Wilbur Ross has earned a pretty swampy 4 out of 5 on the swamp-o-meter since he is a Wall Street big wig who earned his billions of the backs of workers. As the leader of a Wall Street secret society called Kappa Beta Phi, Ross has been overheard making off-color jokes about people of color, LGBT people, and the poor. And his extensive portfolio of investments creates large conflicts of interests with his new appointed office.
8 reasons Wilbur Ross' nomination for Secretary of Commerce shows Trump is turning his back on workers
Trump promised that "Under a Trump presidency, the American worker will finally have a president who will protect them and fight for them," but his commerce pick shows, yet again, that's a lie.
1. Wilbur Ross grew his $2.9 billion fortune by buying troubled companies, slashing workers' wages, eliminating retired miners' benefits, and laying people off.
Probably not surprising, but a lot of these companies were in industries like steel, auto parts, and coal.
2. And while Trump vowed that he would bring manufacturing jobs back, his nominee for commerce secretary has a history of laying off American workers while opening factories in Mexico and China.
Trump has made his opposition to outsourcing a centerpiece of his campaign (though his own businesses do it a lot,) but his commerce pick shows that's all smoke and mirrors. Ross bought a North Carolina-based textile company in 2004 and laid off workers and outsourced production to China and Mexico. By 2012, the company had 800 fewer workers in North Carolina than when Ross bought the company.
3. 12 miners lost their lives at Ross's Sago coal mine in West Virginia — after his company repeatedly ignored federal safety citations
As a former mine safety official, Tony Oppegard, put it, " It's really the height of hypocrisy when people are counting on you to turn around the economy for them and to bring back coal jobs that you're naming someone who's never done anything to help working-class people. Trump portraying himself as the savior of the working class was just a con job."
4. Though Trump promised to support American steel, he picked Ross, the "king of bankruptcy," who has made millions on bankrupt steel plants and sold American steel companies to foreign competitors.
Most notably, Ross helped form the International Steel Group by bundling 5 bankrupt steel companies, axing retirement benefits for 190,000 former and current workers, and then selling them to Mittal Steel Company in the Netherlands for more than $4 billion in stock and cash.
5. Ross' massive investment portfolio poses a tremendous conflict of interest for his nomination — which hasn't seemed to be a problem for Trump yet
Ross could use the Commerce Department's extensive powers over trade enforcement to benefit his own companies. Congress must insist that Ross divest himself from his portfolio — like we all should insist that Trump actually put his businesses in a blind trust.
6. Ross said it's "baloney" to be able to forecast climate change
He has appeared unable to distinguish between weather and climate, which is concerning since, if confirmed by the Senate, he will oversee the National Oceanic and Atmospheric Administration, where top scientists use satellite and other data to monitor and understand climate change, weather, coastal restoration, and fisheries. His climate denying is not surprising though, since he's made billions buying and sell coal mines.
7. Ross's net worth of $2.9 billion is 35,714 times larger than the median family net worth in 2013.
Don't count on Ross to be a populist.
8. Wilbur Ross is yet another Wall Street tycoon on Trump's team.
Ross is the chairman of a private equity firm, WL Ross & Company. And in 2012 (and maybe longer, who knows), he was the leader (or "Grand Swipe) of Kappa Beta Phi, a secret society of Wall Street millionaires and billionaires. The group apparently makes new members dress in drag, features people like Ross telling off-color jokes, and has the privacy mantra, " What happens at the St. Regis stays at the St. Regis." Apparently, a lot happens at the St. Regis.
The positions of American Progress, and our policy experts, are independent, and the findings and conclusions presented are those of American Progress alone. A full list of supporters is available here. American Progress would like to acknowledge the many generous supporters who make our work possible.