Russiagate: The Depth of Collusion
It is now clear there was collusion between the Trump campaign and the Russian government during the 2016 elections. But to what end? This report lays out what we know about collusion and explores the depths to which it may have gone.
In this article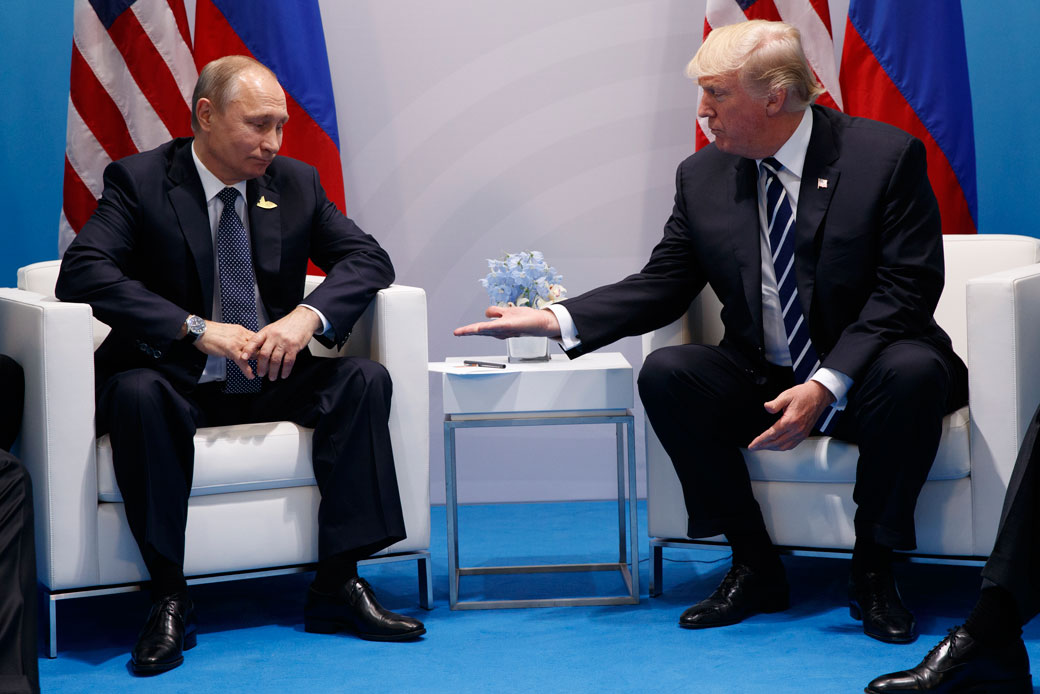 This is a product of CAP Action's Moscow Project.
Introduction and summary
According to the U.S. intelligence community report released on January 6, 2017, Russia mounted an "unprecedented" intervention into our 2016 presidential election with the expressed intent "to undermine public faith in the U.S. democratic process" and to elect Donald Trump. Therefore, there were effectively two campaigns to elect Donald Trump in the 2016 cycle: the Trump campaign and the Russian campaign. At question is whether these campaigns acted entirely independently of each other or whether there was collusion—which, in this context, entails secretly working with the Russians to advance their campaign in a U.S. election. It is now clear there was collusion.
While President Trump and his associates have denied collusion for months and repeatedly lied about meetings and contacts with Kremlin-linked associates, Trump's son has now released emails showing that there was collusion between the Trump campaign and the Russian operation to help elect Trump. On June 9, 2016, Donald Trump Jr., Jared Kushner, and Trump campaign chairman Paul Manafort participated in a meeting in Trump Tower in New York, the purpose of which was to provide the Trump campaign with "official documents" from the Russian government. The email sent to Donald Trump Jr. by Rob Goldstone at 10:36 a.m. on June 3 said:
"The Crown prosecutor of Russia [Yuri Chaika, Russian Prosector General] met with his father Aras [Agalarov] this morning and in their meeting offered to provide the Trump campaign with some official documents and information that would incriminate Hillary and her dealings with Russia and would be very useful to your father. This is obviously very high level and sensitive information but is part of Russia and its government's support for Mr. Trump—helped along by Aras and Emin [Agalarov]." [emphasis added]
Donald Trump Jr. responded 17 minutes later at 10:53 a.m.:
"Thanks Rob I appreciate that… if it's what you say I love it especially later in the summer. Could we do a call first thing next week when I am back?" [emphasis added]
The meeting took place six days later with Natalia Veselnitskaya, who was described to Donald Trump Jr. as "the Russian government attorney;" Rinat Akhmetshin, a Russian-born lobbyist who was formerly a Soviet intelligence officer; and Irakly Kaveladze, an executive in the company owned by the Kremlin-linked oligarch who helped arrange the meeting. 
This is collusion. The purpose of this meeting was to obtain information from the Russian government that was damaging to their opponent, explicitly as part of Russia's broader government "support for Mr. Trump." Top Trump campaign officials knew the purpose and participated. This latest revelation, with all the other information now known, confirms that the Trump campaign knew about the Russian effort to intervene in the election and encouraged and participated in the effort both in private and in public.
The undisputed facts about the June 9 meeting point to clear intent to coordinate with the Russian government's covert intelligence operation to influence the election. The apparent eagerness on the part of the most senior members of the Trump campaign to meet with Kremlin-linked figures; the willingness to acquire and use material provided by the Russians; the failure to report the meeting to U.S. law enforcement; the subsequent repeated public denials that any meetings with Russians had occurred; the misleading statements made about the meetings in the face of evidence that they had occurred; and the denial of any Russian election interference demonstrated that the Trump campaign was a willing and capable partner with Moscow in its covert influence operations targeting the election.
This report outlines:
What is known about collusion between the Trump campaign, the Trump administration, and the Kremlin
The potential depths of collusion between the Trump campaign and Moscow
The legal jeopardy and what laws may have been broken
We now know the Trump campaign was eager to conspire with Russia's intelligence operation targeting the 2016 presidential election. And the subsequent lying, covering up, and dissembling—in conjunction with actual encouragement of Russia's efforts—provides further evidence that President Trump and members of his campaign, transition team, and administration are guilty of conspiring with Russia. This is the biggest political scandal in American history.
What we know about collusion
On March 20, then-FBI Director James Comey announced that he had been authorized by the U.S. Department of Justice:
… to confirm that the FBI, as part of our counterintelligence mission, is investigating the Russian government's efforts to interfere in the 2016 presidential election and that includes investigating the nature of any links between individuals associated with the Trump campaign and the Russian government and whether there was any coordination between the campaign and Russia's efforts. As with any counterintelligence investigation, this will also include an assessment of whether any crimes were committed.
Comey also revealed the investigation began in July of 2016. While President Trump has claimed there is a "witch hunt" against him, after firing Comey, Deputy Attorney General Rod Rosenstein, whom Trump himself appointed, deemed that there was enough evidence to appoint a special prosecutor. Even in the Republican controlled Congress, there are two ongoing investigations by the House and Senate Intelligence Committees. None of these investigations have been created by Democrats, who have no power in Washington. Yet, in each case, these officials or members of Congress have found grounds to investigate.
There were extensive contacts between the Trump campaign and the Russians
It is now known that Trump campaign officials had extensive contacts with Kremlin-linked figures during the campaign. There were constant and continuous interactions: There were at least 18 calls and messages and at least 10 meetings between Trump campaign associates and Kremlin-linked figures just during the campaign. (see Appendix 1 for a list of interactions)
Additionally, we now know that these contacts go back to 2015. According to investigations by The Guardian and The New York Times, multiple European and allied intelligence agencies (reportedly, these include the United Kingdom, the Netherlands, Germany, France, Poland, Estonia, and Australia) discovered meetings and interactions between Trump's inner circle and Russian intelligence beginning in 2015. These agencies passed this information on to U.S. intelligence, as former Director of National Intelligence James Clapper testified at a congressional hearing on May 8. In 2015, there were very few senior people on the campaign, apart from Trump's inner circle. Therefore, the associates who met with Russian intelligence were, likely, extremely close to Donald Trump. The 2015 time period is also significant as these contacts would not have been made by people who later joined the campaign in 2016—including Paul Manafort, Carter Page, and Michael Flynn.
All of these contacts between Russian government officials or their agents and the Trump campaign are very unusual. Senior strategists for the campaigns of the Republican nominees for president in the previous four elections have said that they never met with any Russian officials or their agents during those campaigns. Former CIA Director John Brennan told Congress earlier this year that:
I encountered and am aware of information and intelligence that revealed contacts and interactions between Russian officials and U.S. persons involved in the Trump campaign that I was concerned about because of known Russian efforts to suborn such individuals and it raised questions in my mind, again, whether or not the Russians were able to gain the cooperation of those individuals … I know that there was a sufficient basis of information and intelligence that required further investigation by the bureau to determine whether or not U.S. persons were actively conspiring, colluding with Russian officials.
The Trump campaign repeatedly denied having any contact with the Russians during the 2016 election
Trump campaign officials were asked on multiple occasions during the election whether they had had any contacts with Russians, and they always denied it, often in the strongest possible terms. Donald Trump Jr. told CNN on July 24, 2016, that charges that the Russians were working with the Trump campaign were "disgusting" and "phony." Paul Manafort called reports of contacts between the campaign and Russia "absurd." Trump himself repeatedly said on the campaign trail, "I have nothing to do with Russia." (See Appendix 2 for a list of denials)
We now know, of course, on at least one occasion shortly before they issued these denials, Trump Jr., Kushner, and Manafort attended a meeting with at least three Russians connected to the Kremlin that was explicitly about the Russian government's effort to help Trump win.
As reporting emerged about the June 9, 2016, meeting, Trump Jr. repeatedly contradicted his own recounting of the meeting as more and more information came to light. This ultimately led to him publishing the entire email chain about the meeting and demonstrating that both Manafort and Kushner had full knowledge of the meeting's purpose: to provide the Trump campaign with damaging information about Hillary Clinton on behalf of the Russian government. Such contradictions from Trump Jr. came after more than a year of him repeatedly denying having had any contacts with Russians. While we do not know exactly what transpired during the June 9 meeting, we know that the meeting itself demonstrates collusion, as it is widely understood, and that the White House and senior Trump officials no longer retain any credibility on the question of collusion with Russia.
The depth and breadth of connections between Trump associates and Kremlin-connected figures facilitated collusion
The web of connections between Trump campaign members and Kremlin-linked figures in some cases go back decades and were so extensive that Donald Trump and his associates could easily work with the Russians: The relationships and trust necessary to collude already existed. In 2015, Trump said that, at the 2013 Miss Universe pageant in Moscow, "he got to know these guys well." Indeed, as the June 9 meeting shows, the Kremlin was able to use an oligarch family closely linked to the Kremlin—the Agalarovs—that were well known and also close to the Trump family as a trusted intermediary to set up the meeting. The Russians, therefore, did not need to approach the Trump campaign cold. Trump had spent decades building his business ties to Russia, which, as Trump Jr. explained in 2008, meant that "Russians make up a pretty disproportionate cross-section of a lot of our [Trump organization] assets." Trump Jr. has also traveled to Russia at least eight times since 2006 (six times between 2006 and 2008, as well as at least two other times in 2011 and 2013). Moreover, as Trump built out his campaign in February–March 2016, he brought on individuals, including Paul Manafort, Michael Flynn, and Carter Page, all of whom have extensive contacts or connections to Russia. (See Appendix 3 for a list of individuals and their connections)
The Russians ran a campaign to elect Donald Trump and were eager to help the Trump campaign
There is no doubt that the Russians were willing and eager to help elect Trump. Putin held tremendous animosity toward Hillary Clinton for her comments criticizing Russia's 2011 highly fraudulent elections when she was secretary of state. Knowing that Clinton would take a harder line toward Russia, Putin may have calculated that it was worth risking the ire of a possible-Clinton administration in order to try to build up Donald Trump's candidacy. Even if they failed, Trump would likely become a potent media force in American politics going forward. As the intelligence community unanimously assessed in January, "Russian President Vladimir Putin ordered an influence campaign in 2016 aimed at the U.S. presidential election … to denigrate Secretary Clinton, and harm her electability and potential presidency."
The Russians were also seeking a renewed geopolitical confrontation that would seemingly elevate its "status of rival superpower." Trump has repeatedly denied or downplayed Russia's intervention in our election and has insisted that any Russian interference had "absolutely no effect on the outcome of the election." However, there is no doubt that Russia interfered on Trump's behalf, as they were incredibly brazen in their actions and only sought the thinnest veneer of deniability.
In fact, it is likely the Russians wanted the world to know that they could meddle in the election of the world's superpower and get away with it. Their intervention in our election also fits a pattern of other brazen Russian foreign policy acts: invading Ukraine and illegally seizing Crimea; arming the forces in Ukraine that downed Malaysia Airlines Flight 17; intervening in Syria and worsening the conflict; attempting to stage a violent coup in October 2016 to prevent Montenegro from joining NATO; and intervening in the French election this year. While Russia's actions are all highly transparent, that has not stopped them from endlessly and shamelessly lying about them.
According to the intelligence community, the Russian campaign to elect Donald Trump consisted of the following known activities:
Cyber hacking, exfiltration of information, and laundering of that information through intermediaries (see Appendix 4 for additional details)
Complex information warfare consisting of a whole of Kremlin effort to proliferate propaganda and disinformation through Kremlin media outlets—RT and Sputnik—and semicovert online cyber operators, operating out of "troll farms" (for more information, see CAP's previous report on this topic: "War by Other Means: Russian Active Measures and the Weaponization of Information")
Cyber intrusions into election systems across the country
The Trump campaign constantly deflected allegations that Russia was interfering in the election
From the moment it was reported that Russia was likely behind the penetration of the computer network at the Democratic National Committee (DNC), Donald Trump and his campaign rejected the claims and pushed back against reports of Russia's involvement. Trump's statement on the first reports on the DNC hack—reports that cited two independent cybersecurity firms identifying Russia as the likely culprit—reads, "We believe it was the DNC that did the 'hacking' as a way to distract from the many issues facing their deeply flawed candidate and failed party leader." The Trump campaign almost certainly knew this was a lie that muddied the waters on Russia's involvement. The first line of the original Washington Post report on June 14, 2016, read, "Russian government hackers penetrated the computer network of the Democratic National Committee." It is also likely that the FBI had alerted the Trump campaign to the threat of potential foreign penetration.
Throughout the rest of the election cycle, the Trump campaign dismissed Russia's role in the hacking of the DNC, the Democratic Congressional Campaign Committee (DCCC), and Clinton campaign chairman John Podesta's emails. [Note: John Podesta is the founder of the Center for American Progress and a member of its board.] Even after the U.S. Department of Homeland Security and the Office of the Director of National Intelligence issued a public statement formally identifying Russia as the hackers, Trump rejected the charge, stating shortly after at the second presidential debate, "[Hillary Clinton] doesn't know if it's the Russians doing the hacking. Maybe there is no hacking."
Trump's denial of Russian interference effectively politicized any potential government response. If, instead of deflecting attention from Russia, the Trump campaign had acknowledged Russia's interference and called for action to stop it, the response from federal and state authorities might have been much stronger. Instead, the Department of Homeland Security struggled to convince many at-risk states of the danger of Russian interference and congressional Republican leaders resisted administration efforts for a bipartisan response.
Trump and the Trump campaign eagerly used Russian material during the election
The Trump campaign's messages were heavily reliant on Russian-acquired material in the critical home stretch of the election. In the last month of the campaign, Trump cited at least 164 times material stolen by the Russians and laundered through WikiLeaks. Trump and Manafort also cited fake news stories produced by Russian propaganda outlets Sputnik and RT even though no other media outlet carried those reports. Former FBI Special Agent Clint Watts told Congress earlier this year that "part of the reason active measures have worked in this U.S. election is because the commander-in-chief has used Russian active measures at times against his opponents."
There appears to be payback
Throughout the campaign, during the transition, and as president, Trump and his associates have undertaken actions that are immensely beneficial to Putin and advance Russia's strategic interests. Trump has unilaterally sought to improve relations with Russia, despite there being no discernable policy benefit to the United States.
During the campaign, Trump acted in a number of ways that significantly advanced Putin's interests. While working on the GOP platform ahead of the Republican National Convention, the only item the Trump campaign pushed to change was the declaration of support for lethal assistance to Ukraine. As a result of the campaign's efforts, the Republican platform was changed to abandon this support, which represented a significant reversal for the GOP, as they had aggressively attacked the Obama administration for its refusal to provide such support. Additionally, his stances on Russia were one of the few policy areas where he actually maintained some consistency throughout the campaign. Trump advanced Russian messaging by repeatedly defending Putin, supporting a détente with Russia, and altering longstanding Republican party positions on Russia, such as calling into question support for NATO and the European Union. Trump also called into question the integrity of U.S. institutions by claiming the election was "rigged."
During the transition, there was a clear effort to follow through on developing a relationship with Russia and removing sanctions. On the same day that the Obama administration announced additional sanctions against Russia for its interference in the 2016 election, Trump's designated national security advisor, Michael Flynn, held a series of calls with Russian Ambassador Sergey Kislyak. Despite repeated denials from Flynn and other White House officials that sanctions were discussed, it was later revealed that Flynn had in fact discussed sanctions with the ambassador—a revelation that eventually led to Flynn's resignation. Additionally, both Flynn and Jared Kushner met with Ambassador Kislyak in December at Trump Tower in New York, which the White House admitted was meant to "establish a line of communication" between the incoming Trump administration and the Russian government. Kushner himself admitted that he had asked Ambassador Kislyak whether the Trump campaign could use secure communication facilities in the Russian embassy, which would hide those communications from U.S. intelligence agencies. Kushner also met in December with the head of a Russian state bank, Vnesheconombank (VEB), which is under U.S. sanctions. While there are differing accounts over what was discussed in this meeting, it is currently a focus of congressional and FBI investigations into Trump's Russia connections.
Additionally, Trump as president has taken a number of steps that are of immense benefit to Putin and advance Russia's strategic interests. For instance, he has undercut the U.S. commitment to NATO when he took out a reference to Article 5 in his speech at NATO headquarters. Trump has also cratered relations with Germany by threatening a trade war with the country, saying "the Germans are bad, very bad," and even by refusing to shake Angela Merkel's hand in the Oval Office during their first meeting. Additionally, Trump met with Russian Foreign Minister Sergei Lavrov in the Oval Office—days after Russia brazenly intervened in the French election—where he disclosed top secret information. The Trump administration has also slashed the State Department budget, effectively undermining American leadership abroad, and has repeatedly disputed the U.S. intelligence community's unanimous conclusion that Russia interfered in the 2016 election. Ahead of Trump's July 7 meeting with Putin, Trump reportedly also cancelled a covert CIA program that armed and supported anti-Assad rebels in Syria, a move Russia long sought. Furthermore, the Trump administration made efforts to water down a bipartisan congressional sanctions bill that would impose new and stricter sanctions on Russia and also make it harder for Trump to single-handedly remove sanctions when it was sent to the House.
There is clear evidence of obstruction of justice
As outlined elsewhere, Trump's aides have repeatedly concealed that they met with Russians—meetings which were undoubtedly of interest to the law enforcement agents investigating possible collusion between Russia and the Trump campaign. Moreover, as documented below, President Trump has repeatedly sought to undermine and end any investigation into his campaign's collusion with Russia and, in doing so, likely obstructed justice.
There is a clear pattern of facts, which taken together, constitute a concerted effort to end the investigation. For example, former FBI Director Comey testified before the Senate Intelligence Committee that, shortly after the inauguration, Trump asked him to dinner at the White House. During the dinner, which only included Comey and Trump, Trump repeatedly demanded Comey's loyalty, stating first, "I need loyalty, I expect loyalty." Later, Trump reiterated his need for loyalty. Comey eventually replied that Trump would "always have honesty" from him.
Also, the day after Michael Flynn was forced to resign in the wake of continuing revelations about his contacts with the Russians and his lies about those contacts, Trump sought to convince Comey to drop his investigation of Flynn, stating, "I hope you can see your way clear to letting this go, to letting Flynn go. He is a good guy. I hope you can let this go." In his testimony, Comey stated that he took Trump's request "as a direction." Trump made this appeal after maneuvering to have a conversation alone with Comey. By speaking with Comey alone about a specific investigation, particularly one involving his close associates, Trump ensured that there would again be no witnesses to the conversation.
According to Comey, Trump contacted him again on a March 30 call during which he "described the Russia investigation as a 'cloud' that was impairing his ability to act on behalf of the country" and later asked Comey "what we could do to 'lift the cloud'" and to "find a way to get out that [Trump] wasn't being investigated."
On April 11, Trump called Comey again and asked what had been done to "get out" the fact that Trump himself was not under investigation.
On May 9, Trump fired Comey. The White House initially claimed that Comey was fired for mishandling the investigation into Hillary Clinton's emails, but Trump later confirmed in an interview that, when he made the decision to fire Comey, he was thinking "of this Russia thing."
On May 10, Trump met with Russian officials in the Oval Office and told them Comey was a "nut job" and that he "faced great pressure because of Russia. That's taken off."
Trump's admission that he fired Comey because of the Russia investigation is tantamount to an admission that he was trying to obstruct or halt the FBI investigation into his campaign's ties to Russia. And it appears that special counsel Robert Mueller is investigating Trump for potential obstruction of justice.
Despite the outcry following Trump's firing of Comey, Trump is now threatening Mueller's investigation. In an interview with The New York Times, Trump stated that it would be a "violation" if Mueller were to look into his finances while undertaking his investigation. He has also waged a campaign to discredit Mueller and other members of his investigatory team by implying they are biased or have conflicts of interest, despite no evidence of either. Mueller himself was a registered Republican and former George W. Bush appointee.
As Trump was trying to convince Comey to drop his various investigations, according to reporting by The Washington Post, Trump also tried to enlist Director of National Intelligence Daniel Coats and National Security Agency (NSA) Director Michael Rogers to "help him push back against an FBI investigation into possible coordination between his campaign and the Russian government," a request they refused. Later reporting by the Post revealed that Trump went further and suggested to Coats that he intervene in Comey's investigation, demonstrating that "Trump aimed to enlist top officials to have Comey curtail the bureau's probe." Furthermore, in a move they claimed was proper, the Trump administration also enlisted members of the intelligence community and Congress in their effort to combat news stories regarding Trump ties to Russia, including Sen. Richard Burr (R-NC) and Rep. Devin Nunes (R-CA), which threatened the intelligence community's independence and undercut "the credibility of ongoing congressional probes." Those who participated in such efforts claimed that their involvement was "an attempt to correct coverage they believed to be erroneous."
At every turn, Trump, with the aid of many congressional Republicans, has also sought to distract and deflect from the investigation. Trump and congressional Republicans have sought to focus attention on "leakers" and on "leaks" instead of the underlying question of whether there was coordination between the Trump campaign and Moscow. Trump invented a story that former President Barack Obama had Trump's "wires tapped" and wrote that "the big story is the 'unmasking and surveillance' of people that took place during the Obama Administration." He even accused the U.K. spy agency, GCHQ—the equivalent of the U.S. NSA—of spying on Trump on behalf of the Obama administration.
In a remarkable series of events, the White House and House Intelligence Committee Chairman Nunes, with the backing of Speaker of the House Paul Ryan (R-WI), reportedly concocted an elaborate charade to distract from the investigation. Rep. Nunes, just two days after Comey testified before his committee, claimed to have received evidence of illegal unmasking from a whistleblower. He met with Paul Ryan on the morning of March 22, held a press conference on the Hill, went to the White House to inform them of the information he had received, and then held a press conference at the White House. It has turned out that the information Nunes received had come from the White House. In the end, it resulted in Nunes being put under an ethics investigation and being forced to recuse himself.
The potential depths of collusion
"We have something in American politics. It's legitimate; both sides do it. It's called opposition research … Now imagine being able to do that with the power of a nation state, illegally acquiring things like e-mails and being able to weaponize by leaking." – Marco Rubio, Senator (R-FL), June 21, 2017, Senate Intelligence Committee Hearing
The June 9 meeting in Trump Tower clearly shows that the Trump campaign did collude with the Russians. The campaign was willing—even eager—to do so. The question now turns to what depths was the campaign willing to collude. If a U.S. political campaign was willing to work with a foreign state adversary to defeat their opponent, the potential benefit to that campaign could be immense.
Both the Trump and Russian campaigns would have benefited immensely from working with each other
The June 9 meeting came at the beginning of the general election campaign—which the Trump campaign was perceived to be losing, at times badly, and which became one of the most acrimonious campaigns in memory. The Trump campaign's incentive to obtain assistance from the Russians grew after June 9—operating with the full backing of a powerful state actor that possesses immense espionage, cyber, and financial resources could have exponentially bolstered their campaign.
The Trump campaign might also have had a sense of impunity—win or lose. If Trump had lost the election, it is unlikely that much attention would be paid to Trump's Russia ties. A Clinton administration probably would not have been eager to investigate a past opponent and become embroiled in controversy. More specifically, Trump, who was thought to be looking to create a media-television operation in the event that he lost, would have the means to publicly defend himself and attack any effort to investigate his campaign as a political witch hunt. In the event Trump won, Trump and his associates might also have assumed that, as president, he would have the power to stop or obstruct any investigation. Therefore, with a clear incentive to collude and with a potential sense of impunity, the possible depths of collusion could run very deep.
For the Russians, working with American campaign experts would have greatly improved the effectiveness of their campaign to support Donald Trump. To assume there was no collusion also assumes that the Russian campaign could have operated without insider assistance. But this would imply a level of sophistication and understanding of the American political system that would likely be beyond Russian capabilities. Indeed, there is skepticism among many observers in Russia about its intervention in the election because, in observing the Kremlin up close, many Russians doubt that it is competent enough to conduct these sorts of operations. While the Russians certainly possess highly advanced espionage tools; have sophisticated teams of cyber operators; and have long used active measures campaigns to influence societies, that does not mean they are all-powerful actors. Russian cyber actors may be able to hack into an email account, but knowing what to do with the information obtained and how to weaponize it politically is another matter entirely and involves a whole different skill set. Ultimately, the military cyber operators in the GRU are Russian. And while they may speak varying levels of English and have varying levels of understanding of American politics, they would likely lack the sophisticated understanding of American politics to know what precise content—for instance, from the vast trove of emails from the DNC—could have a political impact. Effectively intervening in an American political campaign requires an immense grasp not only of the English language but also of the granularities of American politics, culture, and history. The need for local knowledge is exactly why American political consultants working on foreign campaigns almost always work by, with, and through domestic political actors who have the local political knowledge, language, and messaging skills.
For instance, when Paul Manafort worked as a political consultant in Ukraine, he worked with the Kremlin-backed President Viktor Yanukovych and with staff that had a granular knowledge of Ukrainian politics. While the Russian influence campaign could have received no American assistance and simply relied on cutouts such as Wikileaks to launder information, they could also have greatly benefited from insider knowledge of American politics. The Russians, therefore, had an incentive to gain assistance from American political insiders.
Possible areas of collusion
Given that it would have been in the interests of both the Trump and Russian campaigns to collaborate, the question remains: On what would they work together? The Trump campaign's willingness to cross the line and work with the Russians—as evidenced by the June 9 meeting—raises substantial questions about the potential depth of possible coordination.
What follows is an effort to explore the depths of potential collusion. It is based on a combination of known facts of what happened during the campaign; inferences based on events and patterns; and, at times, opinions about how a campaign could have benefited from working with a state actor.
Russian cyber hacking
Did the Russians give the Trump campaign access to the material stolen from DNC's computer systems and/or the information stolen from Clinton campaign chairman John Podesta? While there is no direct evidence this happened, doing so would have enabled the Trump campaign to assist the Russians in identifying and disseminating the most damaging information and would have enabled the Trump campaign to set campaign strategy based on the knowledge that information drops were coming. NPR has noted that, after the scheduling of the June 9 meeting, then-candidate Trump foreshadowed a coming attack on Clinton. It was also reported that the Russian lawyer, Natalia Veselnitskaya, handed over documents on the DNC to the Trump team at the June 9 meeting.
Was there collaboration on the timing of document releases to maximize their political effect? There is evidence to suggest that close Trump associate, Roger Stone, had significant advance warning of the Wikileaks release of John Podesta's emails. (see Appendix 4) The timing of the release of the Podesta emails seemed extremely reactive to events and designed to help the Trump campaign. The release happened on the day the intelligence community released a statement highlighting Russian interference in the election. It also occurred on a Friday afternoon only 29 minutes after the initial release of the infamous "Access Hollywood" tape, in which Trump dismissively discussed sexually assaulting women.
Messaging and content coordination
The Russians ran a sophisticated information/disinformation operation. Did they coordinate with or receive assistance from the Trump campaign on messaging, content, or narratives to advance? The Russians could have been aided significantly with assistance from the Trump campaign or alt-right media outlets in these efforts. While these efforts could certainly have operated independently, a campaign open to collusion and with a possible means to correspond could have also exchanged information on messaging or content to disseminate online or in advertisements. According to McClatchy, the FBI, as part of its investigation into Russian interference in the election, is examining whether far-right websites such as Breitbart and Infowars knowingly coordinated with Russian cyber operators. McClatchy reported that:
… operatives for Russia appear to have strategically timed the computer commands, known as 'bots,' to blitz social media with links to the pro-Trump stories … Investigators examining the bot attacks are exploring whether the far-right news operations took any actions to assist Russia's operatives.
One still unexplained discovery is the existence of a computer server connecting Trump Tower, the Russian Alfa Bank, and Spectrum Health, a company for which Dick Devos—Betsy Devos' husband—serves a member of the board of directors. Was this a means to exchange information? The server was revealed by Franklin Foer in Slate on October 31, 2016, just days before the election. Foer assessed that "the logs suggested that Trump and Alfa had configured something like a digital hotline connecting the two entities, shutting out the rest of the world, and designed to obscure its own existence." Alfa Bank and Spectrum Health both said the server was most likely spam and have denied that their organizations were contacting the Trump campaign. The Trump campaign said the server was set up for marketing purposes in 2010 and denied that the server is "sending or receiving communication from this email server." But potential innocent explanations for the server, such as it existed for email spam marketing, have not been borne out. CNN reported on March 10 that the corporations involved "have different theories to explain the server activity. But they haven't provided proof—and they don't agree … Alfa Bank and Mandiant could not point to marketing emails from the time period in question" and neither could Spectrum Health. L. Jean Camp, a computer scientist at Indiana University, assessed "the more confusing this is, the more I think we need an investigation." Moreover, CNN also reported in March 2017 that the FBI is investigating the server.
Funding
The Russians have allegedly provided funding to candidates and extremist parties in other countries as well as used its oligarch network to cultivate an "opaque web of economic and political patronage." Did the Russians provide financial support to the Trump campaign, which would have been a separate crime? The BBC reported that, in April 2016, "[T]he CIA director was shown intelligence that worried him. It was—allegedly—a tape recording of a conversation about money from the Kremlin going into the U.S. presidential campaign." There is no direct evidence that the Trump campaign ever received funding from Russia. But it would be possible for Kremlin-linked individuals to funnel money to the campaign in a variety of ways, including through a complex web of virtually anonymous shell companies and accounts set up in jurisdictions such as Delaware, Cyprus, and Belize. Moreover, money laundering through high-end real estate has long been a means of obscuring illicit foreign-sourced funds. For instance, an anonymous LLC will make a real estate acquisition and then sell the property, making the money received in the sale of the condo "clean" and concealing the provenance of the funds, which could then be used to finance the Kremlin's efforts. The presence of Irakly Kaveladze, a vice president of Crocus Group, a firm owned by the Agalarov oligarchs, in the June 9 meeting is all the more suspicious. According to The Washington Post, Kaveladze was the subject "of a congressional inquiry into Russian money laundering in U.S. banks, although he was never charged with a crime," and he claimed he was "providing a legitimate financial service." Kaveladze's lawyer claimed that he "was asked to attend the [June 9] meeting purely to … make sure it happened … He literally had no idea what the meeting was about until he showed up right before." On the allegations of money laundering, Kaveladze's laywer said, "Nothing ever came of it."
Online voter targeting
The Russians could have acted as a force multiplier for the Trump data and digital operations. If the Trump campaign was willing to share the data of its digital operations with the Russians, the Trump campaign could have benefited immensely with their efforts being greatly amplified. Did the Trump campaign, in effect, "paint the targets," allowing the Russians to come afterward and "carpet bomb" with ads and content? Time magazine reported that U.S. intelligence officials found that "Moscow's agents bought ads on Facebook to target specific populations with propaganda." If the Russians did buy ads, it raises the question of who did they target and how did they know to target them? Moreover, sharing the data could have been relatively straightforward, as it was recently discovered that a firm, Deep Root Analytics—hired by the Republican National Committee and GOP groups—left a database of information on 198 million Americans on an Amazon server with no password protection. To access that database, a person or a state actor would just need the link.
Election meddling and voter suppression efforts
"There's no question that Russia carried out attacks on state election systems." – Sen. Richard Burr, chair of Senate Intelligence Committee, June 21, 2017
We now know Russian efforts to interfere in our election system were much more extensive than previously believed. Bloomberg reported on June 13, 2017, that "Russia's cyberattack on the U.S. electoral system before Donald Trump's election was far more widespread than has been publicly revealed, including incursions into voter databases and software systems in almost twice as many states as previously reported." In all, according to Bloomberg's sources, "Russian hackers hit systems in 39 states." According to the Department of Homeland Security, at least 21 states were targeted.
At the time, these waves of attacks were so concerning that the Obama administration used a modern-day "red phone" to confront Moscow about its attacks in October. Nevertheless, after the election, President Obama assured the nation in a press conference in December that, "[W]e did not see further tampering of the election process." It is now apparent that that this was not correct; Russian efforts continued to Election Day.
Much of what the intelligence community is learning about the Russian attacks on our election system was not caught at the time but is being learned well after. At the Senate Intelligence Committee hearing, it was revealed by Bill Priestap, the assistant director of the Counterintelligence Division of the FBI, that the FBI now has "a number of investigations open" and are "all still pending … [W]e continue to learn things" about what happened.
On June 5, 2017, The Intercept published a top secret report from the NSA that provided a window into Russia's efforts. The report was based on intelligence learned in April 2017, well after the election and Obama's statement. The intelligence revealed that:
Russian General Staff Main Intelligence Directorate actors … executed cyber espionage operations against a named U.S. company in August 2016, evidently to obtain information on elections-related software and hardware solution … The actors likely used data obtained from that operation to … launch a voter registration-themed spear-phishing campaign targeting U.S. local government organizations … In October 2016, the actors also created a new email address that was potentially used to offer election-related products and services, presumably to U.S.-based targets.
The Intercept summarized that:
As described by the classified NSA report, the Russian plan was simple: pose as an e-voting vendor and trick local government employees into opening Microsoft Word documents invisibly tainted with potent malware that could give hackers full control over the infected computers.
This campaign started on August 24 with the initial spearfishing campaign targeting the electronic voting company's employees. The NSA concluded that "based upon subsequent targeting it was likely that at least one account was compromised" at this company. The Russians, posing as employees of this company, between October 27 and November 1—within two weeks of the election—sent emails to 122 local government organization email addresses. In those emails, there was a malicious Microsoft Word document that "contained detailed instructions on how to configure EVID software on Microsoft Windows machines." EVID software enables "workers to quickly check a voter's registration status, name and address." The NSA further assessed that "given the content of the malicious email it was likely that the threat actor was targeting officials involved in the management of voter registration systems." According to the NSA, the "Trojanized documents" likely enabled the Russians to have "persistent access or survey the victim for items of interest." In other words, this could give the Russians access through Election Day.
The Russians therefore did not stop their efforts to interfere in the election system. Knowing that the Russians did not stop and knowing that they were actively working to help Trump's "election chances," as the intelligence community assessed in January, strongly suggests that the very goal of Russia's efforts in hacking into our election system was also to help Trump's "election chances." In other words, the Russians were not simply poking around our election system just to learn about it: They were seeking to infiltrate it and were doing so in a time period—the months, weeks, and days leading up to the election—that strongly suggest these efforts were not about future elections but were fully in support of their campaign to help Donald Trump and to undermine American democracy in this election.
The attack effort outlined by the NSA document is just one incident that we have learned about. As Joe Hall, chief technologist at the Center for Democracy and Technology, explained, "If it was a dedicated campaign by the GRU, they're not going to settle for attacking one podunk vendor, they'll try many different things." Bloomberg further revealed, "In Illinois, investigators found evidence that cyber intruders tried to delete or alter voter data." Pamela Smith, president of Verified Voting, explained to The Intercept, "If someone has access to a state voter database, they can take malicious action by modifying or removing information." Mark Graff, former chief cybersecurity officer at Lawrence Livermore National Lab, told The Intercept that this could be "effectively a denial of service attack" against potential voters. Furthermore, as Vox's Timothy Lee concluded, "[G]aining access to voter registration systems could be a first step to hacking voting machines themselves."
One potential example in need of further investigation is in Durham, North Carolina, where there was chaos on Election Day. According to Vox:
The registration system malfunctioned at a number of polling locations, causing chaos and long lines, which triggered election officials to switch to paper ballots and extend voting later into the evening. Durham's voter rolls were run by VR Systems — the same firm that was compromised by the Russian hack, according to the NSA document.
While North Carolina local and state election officials have assured the public that nothing untoward has been uncovered, the contractor hired by Durham county to investigate "never examined whether the system was hacked."
Experts have also long warned that our election system is extremely vulnerable to cyberattack. As J. Alex Halderman, a professor of computer science and an election security expert at the University of Michigan, noted in his prepared testimony before the Senate Intelligence Committee in June:
Cybersecurity experts have studied a wide range of U.S. voting machines and in every single case, they've found severe vulnerabilities that would allow attackers to sabotage machines and to alter votes. That's why there is overwhelming consensus in the cybersecurity and election integrity research communities that our elections are at risk.
The Department of Homeland Security has asserted, however, that the diffuse and decentralized nature of the U.S. electoral system made it almost impossible to hack. Samuel Liles, the acting director of Cyber Division, Office of Intelligence Analysis in the Department of Homeland Security, testified that the intelligence community "looked at diversity of the voting system as a great strength. And the fact that they were not connected in any one kind of centralized way." However, Halderman counters this claim in his prepared testimony:
Some say the decentralized nature of the U.S. voting system and the fact that voting machines aren't directly connected to the Internet make changing a state or national election outcome impossible. Unfortunately, that is not true. Some election functions are actually quite centralized. A small number of election technology vendors and support contractors service the systems used by many local governments. Attackers could target one or a few of these companies and spread malicious code to election equipment that serves millions of voters. Furthermore, in close elections, decentralization can actually work against us. An attacker can probe different areas of the most important "swing states" for vulnerabilities, find the areas that have the weakest protection, and strike there.
In other words, while the decentralized nature of our voting system means the Russians could not simply hack into one centralized database in Washington, D.C., and change vote totals, the antiquated and outdated technology used in elections was indeed vulnerable. As cybersecurity expert Bruce Schneier of the Harvard's Berkman center told The Intercept, "Hacking an election is hard, not because of technology—that's surprisingly easy—but it's hard to know what's going to be effective … deciding where to hack is really hard to know." In other words, the theory that the United States is protected by a diffuse and decentralized voting system is true only to a point that the cyber actors either do not know where to target or lack the ability to hit enough targets to make a difference.
However, in the case of Russia's efforts, it is clear that they have the resources and the cyber forces to do the latter. The question is the former: Would Russia know where to target? While the Russians certainly could have looked at past elections and followed press reporting on the battlegrounds in the campaign to know what localities and counties to focus their efforts, it is also the case that their efforts could have been aided greatly if they received data and direction from American campaign experts on where to target.
This raises the speculative question: Was the Trump campaign willing to collude in this area of the campaign? If so, the Trump campaign could have assisted the Russians by sharing campaign data down to the precinct level—similar to what has been alleged in online targeting. If the Russians had such data, it could have helped them target their efforts. For instance, campaign turnout models and projections could have channeled Russian efforts to focus on certain precincts in which they could create mischief on Election Day, such as by making one or two electronic voting machines inoperable during lunch hour in a heavily Democratic precinct. In this case, the diffuse nature of the American election system could mask the efforts of a foreign actor that is seeking to meddle in a highly targeted manner. While the Department of Homeland Security was looking out for mass intrusions on Election Day, targeted efforts would have been extremely difficult to detect
There is, as of yet, no evidence that collusion occurred along these lines. However, while there are always reports of irregularities, voting machine malfunctions, and logistical complications, in this election, we do know that Russia was actively attacking electoral systems and was also seeking to help Trump win. Working with a foreign state actor to suppress Democratic voter turnout may have been a depth too low for the Trump campaign. However, it is also hard to rule out the possibility, given that the Trump campaign in its messaging seemed to have been seeking to do just that. During the late stages of the campaign, a senior Trump campaign official told Bloomberg, "We have three major voter suppression operations under way." Bloomberg reported that they were "aimed at three groups Clinton needs to win overwhelmingly: idealistic white liberals, young women, and African Americans." For instance, the Trump campaign produced an animated cartoon that said "Hillary Thinks African Americans are Super Predators." The cartoon was "delivered to certain African American voters through Facebook 'dark posts'—nonpublic posts whose viewership the campaign controls." As Brad Parscale told Bloomberg, "[I]t will dramatically affect her [Clinton's] ability to turn these people out." Had a political campaign decided it was willing to collude with the Russians, it could have seen this form of cooperation as simply an extension of other efforts to suppress turnout of likely Clinton voters.
The evidence of collusion around certain incidents is robust. In other places, it is just circumstantial or purely speculative. But deep collusion with Russia—a powerful state actor with immense cyber, espionage, and financial resources—in any number of areas could have transformed the Trump campaign from one that lacked funding and seemed to lack a strong ground campaign into an incredibly robust operation. More investigation into each of these areas is essential.
Legal jeopardy: Laws may have been broken
The activities described above could well constitute a long list of crimes. In fact, the Justice Department—through the deputy attorney general—has already "determine[d] that criminal investigation of [these matters] is warranted." In accordance with Justice Department regulations, special counsel Robert Mueller has been appointed to investigate "any links and/or coordination between the Russian government and individuals associated with the campaign of President Donald Trump; and (ii) any matters that arose or may arise directly from the investigation; as well as other potential matters."
The special counsel will have to determine as to each individual whether grounds exist to indict him or her for any of the many possible crimes that may have been committed. A complete list of those possible indictments would be too long for this report. However, given what is already known about the activities described in this report, a list of the major crimes that the special counsel is likely investigating are listed below:
Hacking the computers of a political party or private Americans and stealing private emails violates the Computer Fraud and Abuse Act. It is also a crime to conspire with others to do so.
Committing fraud through the use of electronic or telephonic communications is the crime of wire fraud, and it is also a crime to conspire with others to do so.
Conspiracy to aid a foreign power in its efforts to interfere in a U.S. election is likely to violate criminal conspiracy laws.
Federal election laws prohibit foreigners from providing help to election candidates and make it a crime to solicit or receive anything of value from a foreigner in aid of an election campaign. Again, conspiracy to violate these laws is itself a crime.
Lying to a federal agent in many circumstances is a crime. Lying under oath, committing perjury, is also a crime.
Finally, obstruction of justice—the act of improperly attempting to hinder the lawful investigation of possible crimes—is itself a crime.
This is likely only a partial list of the possible federal crimes being examined by the special counsel. The Trump campaign activities may also have involved violations of state laws, which would be investigated by the relevant state prosecutors.
Criminal liability of a sitting president
It is important to note that it is unsettled as to whether or not a sitting president may be indicted for a crime. The position of the Justice Department in the past has been that a president may not be indicted during his term. This, of course, leaves the constitutional remedy of impeachment for the commission of "high crimes and misdemeanors" by a sitting president. Sitting presidents have been investigated for criminal activity during both the Watergate and Whitewater investigations. And sitting presidents may be named as unindicted co-conspirators in criminal indictments of their associates, as was the case with Richard Nixon.
Conclusion
 The June 9, 2016, meeting with the Russians dramatically alters our understanding of the events of the campaign and the responses and reactions from Trump and his associates. The revelation of that meeting; that the senior most officials in the Trump campaign were explicitly told of Russia's operation to elect Trump; and the fact that they eagerly sought Russian assistance changes everything we thought we knew about the campaign's actions. The motivation for the dishonest denials of contacts with Russians seems to shift from an attempt to refute a moderately damaging political attack to an attempt to hide active collaboration with a hostile foreign power's intelligence operation. The inexplicable months-long effort to obscure Russia's involvement in the hacks may now be explained by the need to preserve the legitimacy of using the fruits of those hacks that they may have known were coming. The use of the material stolen by the Russians may not have been merely unscrupulous but, rather, a conspiracy.
 Max Bergmann is a senior fellow at the Center for American Progress Action Fund, and he served in the State Department from 2011 to 2017
Appendix 1: Contacts and interactions
Appendix 2: Trump team denials on Russian contacts
Appendix 3: A campaign filled with Russian-linked operatives
Donald Trump: Trump's extensive ties to Russia go back decades. Following his bankruptcy in the mid-1990s, Trump's organization sought investment from Russia.
Russian financing: Throughout his career, Trump has heavily relied on investments from financiers with deep ties to the Kremlin. For instance, the Bayrock Group, a real estate company with offices in Trump Tower and links to Moscow, helped finance several Trump projects, including the Trump SoHo hotel in New York. Additionally, The Wall Street Journal reported that Russian state bank, Vnesheconombank, "financed a deal involving Donald Trump's onetime partner in a Toronto hotel tower at a key moment for the project." Donald Trump Jr. also told reporters, "Russians make up a pretty disproportionate cross-section of a lot of our assets." Reuters found that the Russian elite had invested nearly $100 million into Trump properties in South Florida, and one-third of the owners were anonymous limited liability companies (LLCs).
Links to the criminal underworld: Felix Sater—a Russian-born real estate developer implicated in money laundering and tax evasion schemes involving Russian crime syndicates—was a "Senior Advisor to Donald Trump"at The Trump Organization. He was convicted of fraud and agreed to assist the FBI as a confidential informant relating to organized crime. Russian mafia figures ran a money laundering and gambling ring out of the 63rd floor on Trump Tower.
Ties to Kremlin-linked oligarchs: In 2013, Trump struck a $14 million deal with Russian billionaire and Putin ally Aras Agalarov to bring the Miss Universe pageant to Moscow. Trump invited Putin to the event. In 2008, Trump sold his Palm Beach mansion to Russian billionaire Dmitry Rybolovlev for $95 million—three times Trump's buying price. Despite occurring at the height of the recession at a time where housing prices were in "free fall," it was the most expensive residential property sale in U.S. history.
Donald Trump Jr.: Trump's son has been intimately involved in running The Trump organization and was a key figure and surrogate during the campaign.
Since 2008, Donald Trump Jr. visited Moscow at least six times in search of new business deals. Trump Jr. also attended the Miss Universe pageant and has a relationship with the Agalarovs.
He traveled to Paris on October 11, 2016, just four days after the "Access Hollywood"/Wikileaks revelations, to speak to a Russian-linked think tank about U.S.-Russian cooperation in Syria. He was reportedly paid at least "$50,000."
Paul Manafort: In March 2016, Paul Manafort joined the campaign as campaign chairman, where he was an unpaid volunteer. Manafort was forced to resign five months later amid controversy about his connection to former pro-Russian Ukrainian President Viktor Yanukovych. Manafort is one of several Trump associates under investigation by U.S. intelligence for contacts with Russian officials during the campaign, according to U.S. intelligence sources.
During the campaign, Manafort regularly consulted with Konstantin Kilimnik, a Russian-Ukrainian political operative with ties to Russian intelligence. Kilimnik sparked the interest of U.S. intelligence authorities after he made trips in April and August 2016 to meet with Manafort.
For years, Manafort advised former Ukrainian President Yanukovych's presidential campaign, which also received support from Russian intelligence services. Yanukovych, who was ousted from power and exiled to Russia in 2014, reportedly set aside $12.7 million in illegal and undisclosed payments for Manafort.
Manafort lobbied on behalf of Oleg Deripaska, who has close ties to Russian crime networks and is known as "Putin's favorite industrialist." The AP reported he was paid $10 million annually, beginning in 2006.
Michael Flynn, ex-national security adviser to Donald Trump: Retired Lt. General Michael Flynn resigned from his position after it was revealed that he lied to the public about direct contacts with Russian Ambassador Kislyak during the campaign.
Flynn resigned over his calls to Kislyak: U.S. intelligence officials believe that Flynn illicitly led the Russian ambassador to "expect a reprieve from sanctions" from the incoming Trump administration. Flynn later lied to the public and the FBI about the nature of these calls, which led to his resignation.
Flynn talked repeatedly with Kislyak during the campaign: On a number of occasions during the campaign and transition period, Flynn privately discussed U.S. policy toward Russia, including sanctions, with Kislyak.
Flynn acted as a foreign agent without registering: While Flynn was acting as Trump's top foreign policy adviser, the government of Turkey paid him $50,000 to lobby on behalf of its interests.
Flynn accepted money from Russian companies: Flynn accepted $11,250 from two Russian firms for speaking engagements in Washington. One of them was Kaspersky Lab, a cybersecurity company with ties to the Kremlin.
Flynn was paid $45,000 to attend an RT gala: Flynn returned to Moscow in December 2015 to attend a gala dinner hosted by Russia's state-sponsored media giant, RT. During the gala, Flynn sat at the same table as Vladimir Putin.
Flynn first meets Trump in August, 2015: Flynn tells The Washington Post that, "I got a phone call from his team. They asked if he would be willing meet with Mr. Trump and I did."
Flynn receives contract in August 2015 to lobby for Turkey, which is linked to a Kremlin-connected Russian energy executive: A Turkish businessman hired the Flynn groupto a $600,000 lobbying deal. The Turkish businessman "has in recent years helped to coordinate Turkish lobbying in Washington with Dmitri 'David' Zaikin, a Soviet-born former executive in Russian energy and mining companies who also has had dealings with Putin's government, according to three people with direct knowledge of the activities."
After leaving the military, Flynn becomes a contributor to RT: Flynn made "semi-regular appearanceson RT as an analyst, in which he often argues that the U.S. and Russia should be working more closely together on issues like fighting ISIL and ending Syria's civil war."
Flynn led a controversial trip to Moscow, visiting GRU headquarters: Flynn met with Kislyak on an official visit to Moscow in 2013. During the trip, Flynn became the first U.S. officer to enter GRU—Russian intelligence—headquarters. "His decision to go was a controversial one. Flynn believed that there were opportunities to find common ground with Russia." Flynn wanted to visit GRU again and invited GRU officers to come to the United States but "permission was denied."
Carter Page, ex-Trump campaign foreign policy adviser: Carter Page is a former Merrill Lynch banker and adviser to Russian state energy company Gazprom. He served as an early foreign policy adviser to Donald Trump. Page has been under investigation for his communications with Russian officials during the campaign.
In 2015, Page was actively recruited by Russian intelligence, which was exposed when the FBI arrested the Russian agents. Page has admitted they sought to recruit him.
In March 2016, in an interview, Trump announced Page as one of his five foreign policy advisers; the group was led by Jeff Sessions.
In July 2016, Page travels to Moscow, which Corey Lewandowski, Trump's campaign manager at the time, personally approved. In Moscow, Page met with longtime Vladimir Putin ally Igor Sechin, according to U.S. intelligence officials. During the meeting, Sechin, who is currently executive chairman of Russian state energy conglomerate Rosneft, allegedly discussed U.S. sanctions against Russia with Page. Igor Diveykin, another top Putin aide, also allegedly met with Page during the trip. U.S. officials suspect Diveykin was the individual responsible "for intelligence collected by Russian agencies about the U.S. election." Page also gave a speech that was extremely pro-Kremlin during his visit.
Two weeks after his trip to Moscow, Page met with Russian Ambassador Sergey Kislyak at the Republican National Convention in Cleveland. Page has "refused to reveal the substance of the conversation, citing a confidentiality agreement."
Page returned to Moscow in December 2016, where he claimed to have had "the opportunity to meet with an executive from Rosneft."
Page continues to refuse to say who connected him to the campaign.
Roger Stone: Stone has been a longtime Donald Trump loyalist, a close business associate of Paul Manafort, and formally advised Donald Trump's campaign until August 2016. Stone is one of several Trump associates under investigation by U.S. intelligence for contacts with Russian officials during the campaign. Stone was in frequent communication with Trump during the campaign and seemingly had advanced warning of the Wikileaks release of Podesta emails (see Appendix 4), which were hacked by the Russians. (Stone has denied he knew of the Podesta hack ahead of the release.) He has also admitted being in communication with Guccifer, the front for Russian military cyber hackers, and Julian Assange.
Michael D. Cohen, personal attorney to Donald Trump; ex-executive vice president, The Trump Organization: Cohen, a longtime lawyer for The Trump Organization, now serves as Donald Trump's personal attorney. Cohen has extensive business and family ties to Ukraine and is under investigation by the FBI for links to the Kremlin.
In February 2017, Cohen delivered a plan to the White House for lifting sanctions against Russia. In crafting the plan, he partnered with Russian-American businessman Felix Sater and pro-Putin Ukrainian politician Andrii V. Artemenko. Cohen initially lied about his involvement in the episode.
According to Sergei Millian, a former Soviet émigré and head of the Russian American Chamber of Commerce, Cohen granted him "rights to market Trump Organisation properties in Russia and the former Soviet Union." According to the Financial Times, Millian was on the FBI's radar for his ties to Russia.
Appendix 4: Russia's hacking efforts and Trump team knowledge
On June 9, 2016, Donald Trump Jr., Paul Manafort, Jared Kushner, and Rod Goldstone meet with Veselnitskaya, who is accompanied by Russian-American lobbyist and former Soviet counterintelligence officer, Rinat Akhmetshin; Georgian real estate and finance executive and representative of the Algarov family, Ike Kaveladze; and former State Department employee, Anatoli Samochornov.
The positions of American Progress, and our policy experts, are independent, and the findings and conclusions presented are those of American Progress alone. A full list of supporters is available here. American Progress would like to acknowledge the many generous supporters who make our work possible.
Authors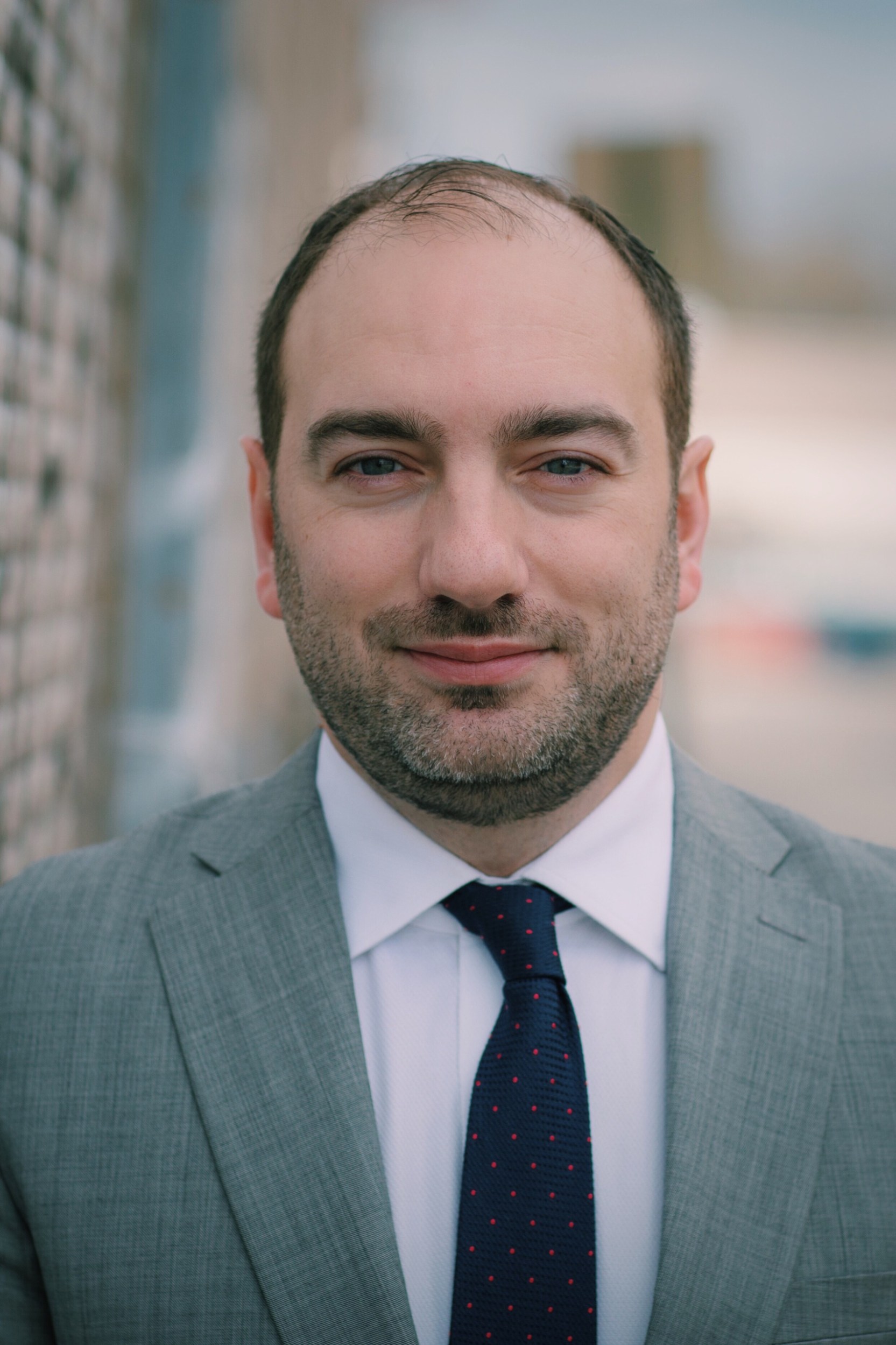 Max Bergmann
Former Senior Fellow