Senate Republicans May Allow Workers' Rights to Disappear
If the Senate fails to act soon to approve the president's five bipartisan National Labor Relations Board nominees, many workplace protections could functionally disappear in August.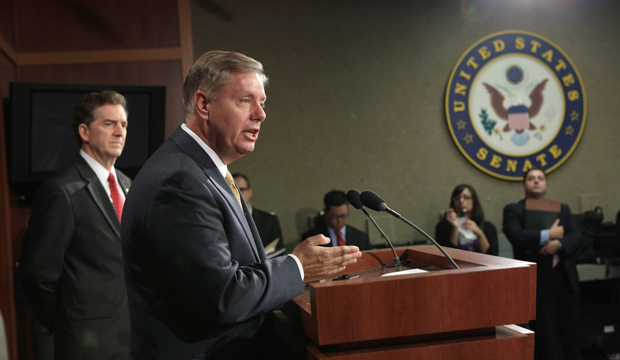 If the Senate does not act quickly to approve President Barack Obama's five bipartisan nominees to serve on the National Labor Relations Board, or NLRB, a number of workplace protections taken for granted by union and nonunion workers alike could functionally disappear in August, leaving millions of workers vulnerable and with nowhere to turn.
Talking about a new company policy around the water cooler, discussing wages with colleagues on Facebook, or trying to join together with co-workers to form a union are among the many work-related rights in jeopardy. This is because if employers retaliate against workers and fire or otherwise discipline them for exercising these rights, only the NLRB—the independent government agency with exclusive jurisdiction over these types of unfair labor practices—can require these employers to reverse the penalties, reinstate workers, and pay workers for lost wages.
In short, the NLRB protects workers' rights to join together in unions and collectively bargain, and it helps nonunion workers by protecting their right to speak up about workplace problems without fear of employer retribution.
If the Senate fails to act soon, however, the NLRB will be rendered largely inoperable, as the board will lack the quorum it requires to function. This would mark an incredibly rare occasion, as the NLRB, over the course of its nearly 78-year history, has rarely ever had to cease issuing decisions due to a lack of a sufficient number of board members, and all previous hiatuses together totaled only a matter of months.*
To some degree, the NLRB nominees are caught up in the larger dysfunction of the Senate, where Senate Republicans frequently stall, delay, and obstruct Democratic Party priorities via filibusters and other tactics, as Democrats did when they were out of power, though to a far lesser degree.
But these NLRB nominations are special for two reasons. First, this obstructionism is part of a larger pattern of activities that congressional Republicans have taken to undermine the board, including effectively filibustering previous nominees, attempting to slash federal funding for the agency, interfering with ongoing investigations, and trying to block efforts to modernize worker-protection regulations. Indeed, in 2011 Sen. Lindsey Graham (R-SC) even stated, "I will continue to block all nominations to the NLRB. … The NLRB as inoperable could be considered progress."
Now the NLRB is down to just three members instead of the five it is supposed to have. On August 27, when the term of NLRB Chairman Mark Gaston Pearce comes to an end, the board will be left with only two members, one short of the minimum required to operate. As established by the Supreme Court in 2010, the NLRB can only legally function if at least three of the five positions on its board are filled.
And that leads to the second way that these NLRB nominations are different: The NLRB is not like many other agencies, which, when deprived of Senate-confirmed leadership, can continue to function by delegating responsibilities to existing staff. While some agencies can muddle through Senate inaction hindered but not hobbled, the NLRB needs a functioning board for many basic activities.
The General Counsel of the NLRB—the body's independent chief attorney in charge of investigating and prosecuting unfair labor-practice cases—will still be able to issue and prosecute complaints before administrative judges and oversee most representation elections, but the board itself will no longer be able to issue decisions affirming or overturning judges' rulings. The board will also be incapable of hearing appeals concerning representation elections, issuing new regulations, or seeking court orders to compel compliance on the part of employers it has previously found guilty of unfair practices.
This effectively means that the worker protections guaranteed by the National Labor Relations Act of 1935 will become largely unenforceable, since parties who do not like the finding of an administrative judge or outcome of a representation election can simply appeal the decisions to the NLRB, where they will sit and wait indefinitely because of the lack of a legal quorum. Workers will therefore be left with no effective recourse for violations of their basic rights.
Among the rights in jeopardy are all forms of "concerted activity," which are actions that two or more employees take together—whether as part of a union or not—to address issues such as improving their pay or making their workplace safer. Workers talking about how much they get paid, meeting to discuss how unsafe their working conditions are, sharing information about their workload or salary with other employees on Facebook, or putting together a petition to oppose a pay cut will all be at risk. While many employees may take the right to engage in such activities for granted, without a functioning NLRB, little would stand in the way of employers who wish to fire workers for exercising these rights.
When the NLRB is properly functioning, however, it can be an important advocate for American workers. Since fiscal year 2001 alone, the board has issued more than 5,400 decisions on contested cases, offered more than 26,000 workers reinstatement to jobs they were wrongfully terminated from, and ordered the payment of more than $1.2 billion in back pay.
For all of these reasons, it is essential that the Senate immediately act on approving President Obama's five bipartisan—three Democratic and two Republican—nominees to the NLRB, whose nominations were recently approved by the U.S. Senate Committee on Health, Education, Labor, and Pensions. Any continued blockade of NLRB nominees would not only pose a grave threat to the rights of millions of workers but would also represent a fundamental failure of American lawmakers to faithfully execute the laws they have sworn to uphold. This is an issue not only of workplace protections but of respect for the rule of law, and any further attacks on the ability of the NLRB to perform its legally mandated duties should not be tolerated.
While it is not yet clear exactly how things will play out in the Senate, if Senate Republicans attempt to hold up the nominees' approval again—as they have done so often in the past—Democrats may have to consider whether finally implementing meaningful filibuster reform is necessary. The stakes are simply too high to allow the NLRB to quietly slide into inoperability, and we cannot have a situation where there is no enforceable labor law on Labor Day. American workers deserve to be protected from the kinds of unfair and arbitrary labor practices that our nation saw fit to ban decades ago.
David Madland is Director of the American Worker Project at the Center for American Progress Action Fund. Keith Miller is a Research Assistant with the American Worker Project.
* The previous hiatuses referred to occurred in the periods from 1993 through 1994 for two months and 2001 through 2002 for one month, during which time the board did not issue decisions. The board did only have two members for a 27-month period from 2008 through 2010 but continued to carry out its duties normally after a four-member board delegated its authority to the two members who remained after December 31, 2007. The Supreme Court deemed this illegal in 2010, ruling that three board members were required to establish a lawful quorum. Consequently, the board was retroactively found to have been without a quorum, but this period is not considered a period during which the board ceased operations due to a lack of a quorum because they continued to operate normally during the period in question. Information concerning all of these periods can be found in the Supreme Court's ruling in the case of New Process Steel, L.P. v. National Labor Relations Board.
The positions of American Progress, and our policy experts, are independent, and the findings and conclusions presented are those of American Progress alone. A full list of supporters is available here. American Progress would like to acknowledge the many generous supporters who make our work possible.
Authors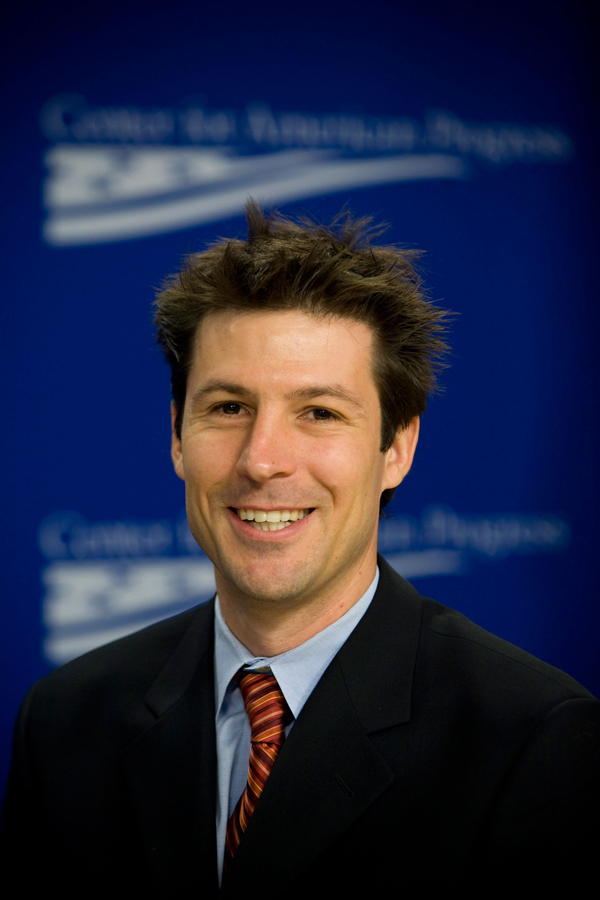 Senior Fellow; Senior Adviser, American Worker Project Keith Miller
Senior Research Associate