Service Contract Act and Davis-Bacon Act Under Attack
Workers, taxpayers, and high-road business would lose out if prevailing wage laws were to be repealed.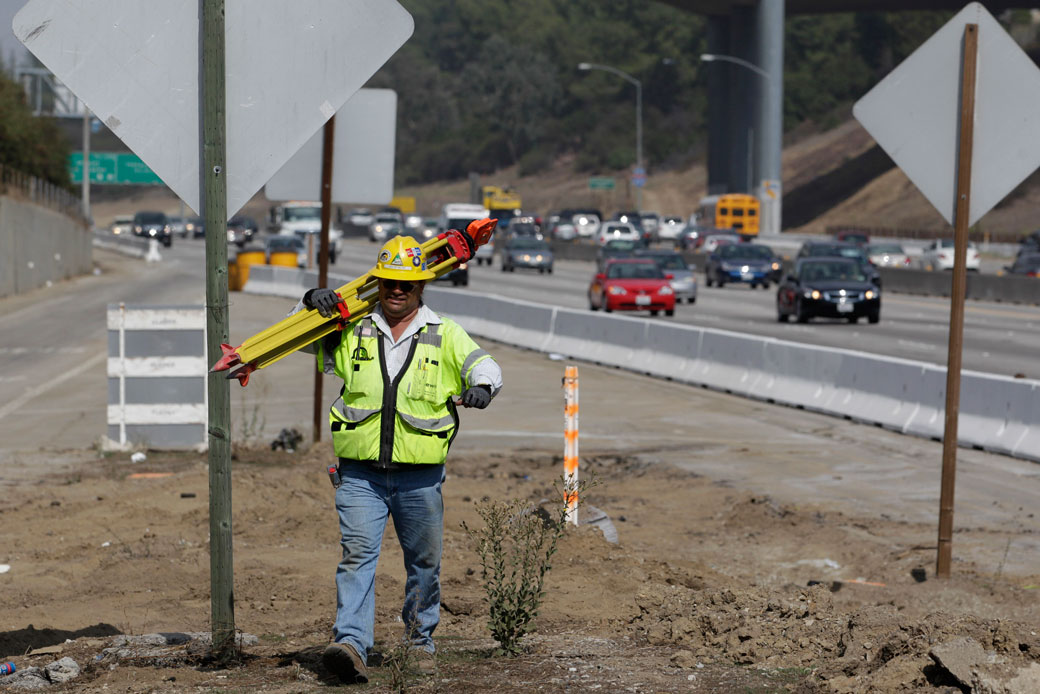 The federal government spends hundreds of billions of dollars annually contracting out goods and services, including building highways, employing janitorial services in federal office buildings, and hiring security at nuclear laboratories. Prevailing wage laws—such as the Davis-Bacon Act of 1931 and the McNamara-O'Hara Service Contract Act of 1965—help ensure that this spending does not drive down local wage and benefit standards; that businesses providing good jobs can compete; and that taxpayers get good value for their money.
Unfortunately, prevailing wage laws are under attack and could be repealed by this Congress. Several bills have been introduced to eliminate these long-standing laws, and reports indicate that these provisions could be attached to must-pass bills such as appropriations or defense authorization legislation. Despite his claims to be a pro-worker president, President Donald Trump has not committed to supporting these laws. Repealing prevailing wage laws would cut the wages of millions of workers and their families and ultimately cost taxpayers dearly.
The Davis-Bacon Act applies to workers on federally supported construction contracts, while the Service Contract Act applies to service workers on federal contracts. Both laws ensure that workers on government-funded projects are paid the going market rate—or the prevailing wage—based on surveys of wages and benefits for occupations in each local market. This helps standardize wages across an industry and ensures that government spending does not drive down market wages. In areas where there are a number of high-road firms—firms that treat their workers well—and market wages and benefits are high, the prevailing wage helps support good jobs. In areas where market wages are lower, the prevailing wage is also generally lower. Yet no matter the condition of the local labor market, prevailing wage laws help ensure that the federal government doesn't undercut local standards.
Without these standards, the government purchasing process could cause wages in the market to spiral downward: This is because the government frequently awards contracts to the lowest bidder, which gives a natural advantage to those companies that pay their employees the least. This is especially true because of the federal government's significant purchasing power. In many cases, the federal government is the largest buyer by far in the market, with the power to set the rate for goods, services, and labor. As a result, government spending could lower wages for workers throughout the private sector.
Millions of workers and their families would be harmed if these laws were eliminated
One in five private sector workers are employed by companies that have contracts with the federal government. In fiscal year 2016 alone, the federal government awarded nearly $128 billion dollars in contracts covered by the SCA's or Davis-Bacon's wage and benefit standards, according to the government's contracting database, USAspending.gov. One agency—the U.S. Department of Defense—was responsible for 57 percent of this SCA- or Davis-Bacon-covered spending.
Research on prevailing wage laws show that they reduce poverty and inequality while helping to ensure that all workers—including African Americans, women, and veterans—can access good jobs. For example, a 2016 study found that construction workers in states with strong prevailing wage laws made nearly $12,000 more annually on average than those in states with weak prevailing wage laws.
Federal contracting on services—including low-wage services, such as housekeeping, maintenance, and food preparation—has rapidly expanded in the past two decades. While the government does not track the total number of workers employed on federal contracts, New York University government workforce expert Paul Light estimated that nearly 80 percent of these workers—about 4.3 million Americans—were low-wage earners in 2005.
As important as prevailing wage laws are for workers, in many cases they can still lead to workers being paid poverty-level wages. Moreover, numerous government reports have found that far too often, companies find ways to short-change workers out of their legally required pay and benefits. For example, federal contractors operating a chemical weapon disposal facility in Tooele, Utah—while admitting no wrong doing—agreed to a settlement in which they would pay millions of dollars to about 900 workers who accused the companies of illegally cheating them out of wages owed to them under the Service Contract Act. Rather than eliminating prevailing wage protections, federal lawmakers should be focused on strengthening them.
Attack on unions
Prevailing wage laws benefit union and nonunion workers alike, as companies working on government contracts, unionized or not, must pay at least the wage standard. However, these laws are especially important to unionized workers and companies because they ensure that competition on government contracts is based on management skills, worker productivity, and project design—anything other than low wages. Unfortunately, some nonunion firms benefit from—and lobby to create—a low road where they can compete by driving down wages.
State legislatures provide a good roadmap for coming federal legislation. In recent years, Republicans have gone after prevailing wage laws when they have had unified control of state legislatures, as they currently do in Congress, as University of Oregon professor Gordon Lafer explains in his book The One Percent Solution. These efforts advanced at the same time states were enacting a variety of anti-union legislation, including right-to-work laws; measures to weaken protections for government workers; and laws pre-empting city-level wage standards.
Taxpayers and businesses would lose out too
For taxpayers, getting rid of prevailing wage laws would be a penny wise and pound foolish. Without decent wages, benefits, and working conditions, work quality can sometimes suffer due to high turnover, inadequate training and experience, and low morale. And when contract workers are poorly compensated, taxpayers often bear additional costs, such as providing Medicaid and food stamps to these workers, in effect subsidizing low-road companies. But when contracted workers have quality jobs, taxpayers often receive quality work, and high-road companies can compete on a level playing field.
Opponents of prevailing wage laws sometimes claim that eliminating these laws creates significant savings for taxpayers, but the evidence contradicts their claims. Research commonly finds that the prevailing wage laws do not increase the cost of government projects. And a 2013 report from the Center for American Progress Action Fund found that 1 in 4 contractors with egregious records of compliance with workplace laws later had significant performance problems, including serious cost overruns and scheduling delays, fraudulent practices, and major environmental damages. More than thirty years ago, the U.S. Department of Housing and Urban Development found a "direct correlation between labor law violations and poor quality construction" on the department's projects and also found that these quality defects contributed to excessive maintenance costs.
Businesses that provide good jobs would also suffer. Indeed, these companies may choose not to participate in federal programs since they would be forced to compete against low-road companies that harm their workers by paying below-market wages, providing poor benefits, or reducing costs by committing wage theft or cutting corners in workplace safety. Indeed, some governments have found that the best way to attract more bidders is to raise labor standards. After Maryland enacted a state contractor living standard, for example, the average number of bids in the state increased by 27 percent, and contracting companies reported that the new standards encouraged them to bid because it leveled the playing field.
Conclusion
For nearly a century, prevailing wage standards have ensured that federal government spending provides a good value for taxpayers and does not drive down local wages. Repealing these laws would cause great harm to workers, unions, high-road companies, and taxpayers. Moreover, overturning a policy proven to work would be a radical act, especially if it is done in a hasty, closed process that does not consider all the benefits of these laws. Prevailing wage laws should be strengthened—not weakened or eliminated. The right reform to these laws would be to ensure that all government spending is covered by their reach.
Karla Walter is director of the American Worker Project at the Center for American Progress Action Fund. David Madland is a senior fellow and the senior adviser to the American Worker Project at CAP Action.
The positions of American Progress, and our policy experts, are independent, and the findings and conclusions presented are those of American Progress alone. A full list of supporters is available here. American Progress would like to acknowledge the many generous supporters who make our work possible.
Authors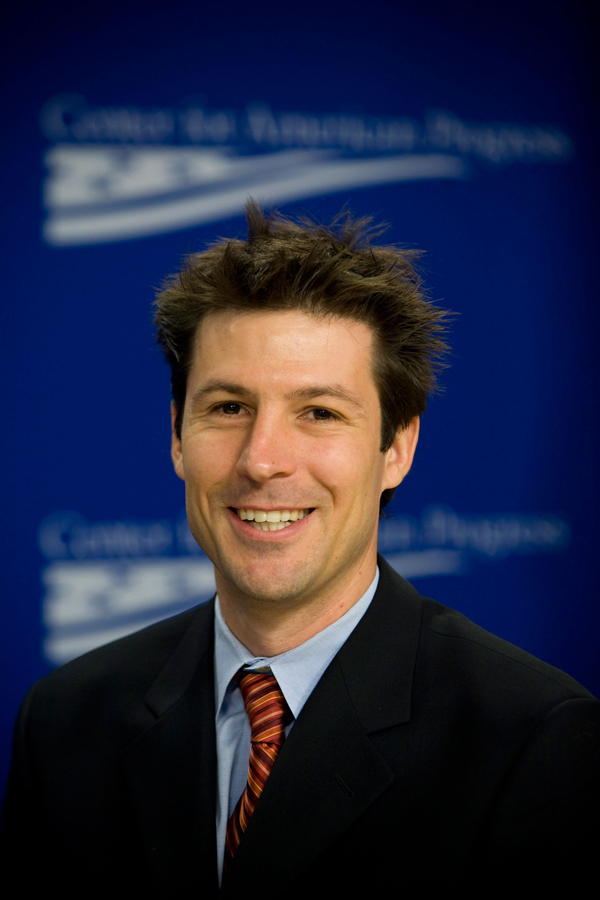 Senior Fellow; Senior Adviser, American Worker Project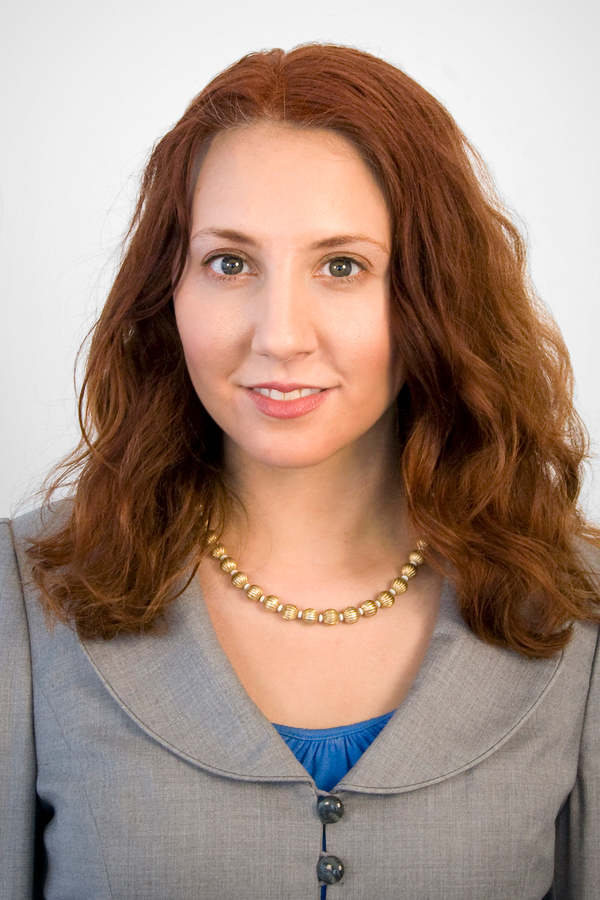 Senior Director, American Worker Project