Significant Benefits
Protecting All Federal Employees Under the Domestic Partnership Benefits and Obligation Act
Offering health benefits to federal employees' same-sex partners is a boon to both the gay workforce and the government, writes Crosby Burns.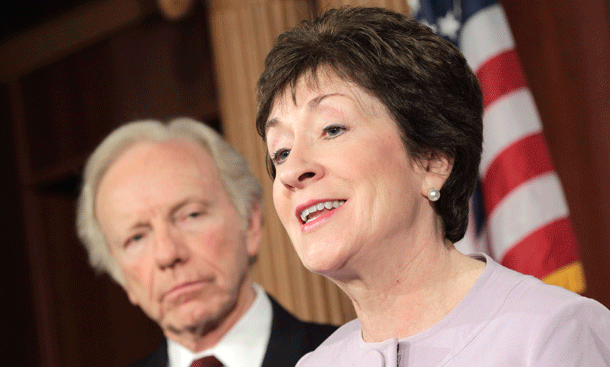 The Senate Homeland Security and Governmental Affairs Committee yesterday passed a bill that extends health insurance and other benefits to federal employees with same-sex partners. Doing so is critically important to ensuring the fair and equal treatment of gay employees in the federal workforce, as well as to attracting the best and brightest workers into public service.
In 2009 and 2010 President Barack Obama issued memorandums to federal agencies requesting that they extend the full range of benefits to same-sex partners of federal employees that are available under current law. "Current law" unfortunately includes the discriminatory Defense of Marriage Act, or DOMA, which only allows the government to recognize relationships between one man and one woman.
DOMA has disastrous consequences for same-sex couples, including preventing federal employees' same-sex domestic partners and spouses from receiving health care benefits. The National Federation of Federal Employees accurately sums up the impact that this has on gay employees and their partners:
According to UCLA's Williams Institute, over 30,000 federal workers live in committed relationships with same-sex domestic partners who are not federal employees. Since benefits comprise a great deal of federal employee compensation, this disparity effectively denies federal employees with domestic partners equal pay for equal work.
Fortunately, senators yesterday took a significant step toward ending this unequal treatment in benefits by passing the Domestic Partnership Benefits and Obligation Act, or DPBO, out of committee. This bill, introduced by Sens. Joseph Lieberman (I-CT) and Susan Collins (R-ME), extends the full range of workplace benefits currently afforded to federal employees with opposite-sex spouses to federal employees with same-sex partners. This includes critical benefits such as health insurance, dental insurance, life insurance, access to government pensions, relocation assistance, long-term care, and some Family and Medical Leave Act, or FMLA, benefits.
This is certainly good news for gay federal employees and their partners. Without access to health insurance through their partners, many gay individuals must either purchase costly insurance plans in the private market or forgo health insurance, a considerable financial risk should they become seriously ill.
This is also good news for the federal government. When employers—and the federal government is the largest employer in the United States—offer benefits such as health care insurance, they are able to recruit the best and the brightest employees in the market. They also foster a happier, healthier, and more productive workforce. This is why 86 percent of Fortune 100 companies offer equal health care benefits to employees with same-sex partners. As Sen. Collins has noted, this bill helps the federal government catch up with the private sector:
This change is both fair policy and good business practice. The federal government must compete with the private sector when it comes to attracting the most qualified, skilled, and dedicated employees. Today, health, medical, and other benefits are a major component of any competitive employment package. Indeed, private sector employers are increasingly offering these kinds of benefits as standard fare.
The bill is also cost-effective. The take-up rate for domestic partner benefits is extremely low and it is likely that the benefits of attracting a more talented and more productive workforce offset the costs of providing those benefits.
So providing these benefits to same-sex couples should be a no-brainer. A whopping 8 in 10 Americans agree that gay and lesbian employees should be afforded the same benefits currently afforded to other employees. This includes the presumed-Republican presidential candidate Mitt Romney who, while stating his opposition to marriage equality, stated just last week, "My view is that domestic partnership benefits, hospital visitation rights and the like are appropriate." And this is not a new position for Mitt Romney:
In response to Piers Morgan who asked last year, "What is the gay right that you're in favor of?", Mitt Romney responded, "Equal rights in employment."
In 2003 Romney asserted, "We must provide basic civil rights and appropriate benefits to nontraditional couples."
And when he campaigned for governor in 2002, he argued that "domestic partnership status should be recognized in a way that includes the potential for health benefits and rights of survivorship."
For the sake of equality in the workplace and for the sake of a more efficient and effective government, the Senate should take a cue from Mitt Romney on this one and pass the Domestic Partnership Benefits and Obligation Act.
Crosby Burns is a Research Associate for the LGBT Research and Communications Project at the Center for American Progress Action Fund.
The positions of American Progress, and our policy experts, are independent, and the findings and conclusions presented are those of American Progress alone. A full list of supporters is available here. American Progress would like to acknowledge the many generous supporters who make our work possible.
Authors Crosby Burns
Policy Analyst