This piece was originally published in the October 27, 2020 edition of CAP Action's daily newsletter, the Progress Report. Subscribe to the Progress Report here.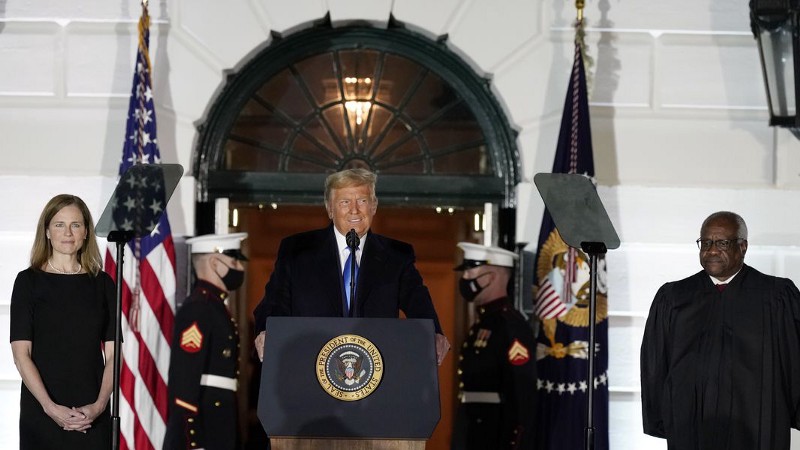 "Do not let them bully the public into thinking their bulldozing is normal."
— Alexandria Ocasio-Cortez on the GOP's illegitimate confirmation of Amy Coney Barrett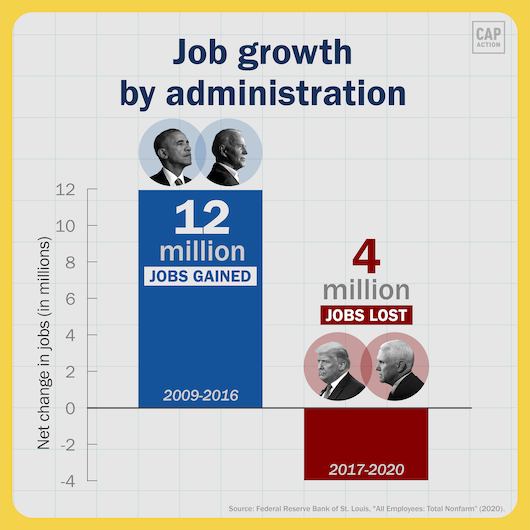 We're eight months into this pandemic, and things are only getting worse.
As cases rise, countless Americans still don't know how they're going to make rent or put food on the table. And millions of people are still out of work with nowhere to turn.
This shouldn't be happening.
Share this on Twitter and Facebook to get the facts out.
IN THE NEWS
Amy Coney Barrett was confirmed and sworn in as a Supreme Court justice last night. Her addition to the court cements a 6–3 conservative majority — a dark future of which we've unfortunately gotten a preview in the form of various rulings handed down since Justice Ginsburg's death.
We've known with near certainty since Barrett's nomination was announced that she would be confirmed. We've also come to expect this kind of undemocratic, rushed, and unprecedented process from Senate Republicans. But the significance of her actual confirmation last night — just one week out from Election Day — forced a lot of us to reflect on the future of the progressive movement and how our goals can ever be accomplished — or existing progress protected — with such a long-term, right-wing stranglehold on the federal judiciary.
The 48 senators who voted against Barrett's confirmation represent 13.5 million more people than the 52 senators who voted to confirm her. It's not fair, it's not okay, and it's not changing any time soon unless progressives step up and fight for significant, structural changes to fix the anti-democratic flaws in our system that allowed this to happen.
Every vote for Barrett should be taken as a vote to strike down the Affordable Care Act and the protections it guarantees for Americans with preexisting conditions. As Senator Ed Markey said yesterday, "we can have the ACA or we can have ACB. But we can't have both." It's never been clearer where Senate Republicans stand on this issue. And yes, that does include Susan Collins, who despite voting against Barrett has already voted three times to gut protections for Mainers with preexisting conditions.
The rushed nature of this confirmation process left little time for a thorough assessment of Barrett's views on basic legal questions, some of which she could rule on any day now. But the limited time that senators did have to question Barrett didn't yield much insight. Barrett repeatedly refused to offer any answers to questions about presidential power, voting rights, and other issues of major concern as we enter the final stretch of the election. Check out this piece from CAP Action for a comprehensive list of all the questions Barrett still hasn't answered.
Don't miss tomorrow's edition of What's Trending?, our weekly newsletter about the simmering crisis on political social media. Sign up here to get it in your inbox in the morning.
IN CASE YOU MISSED IT
WHAT WE'RE READING (AND WATCHING)
Like the Progress Report? Our team relies on the support of grassroots progressives like you. Chip in $5 or whatever you can to power our work.
The positions of American Progress, and our policy experts, are independent, and the findings and conclusions presented are those of American Progress alone. A full list of supporters is available here. American Progress would like to acknowledge the many generous supporters who make our work possible.