– – – Tearline – – – Apr. 20, 2017
In this week's Tearline: Trump vs. Kim Jong-un, democratic regressions worldwide (see: France, Venezuela, Turkey), and Mexico is finally getting fed up with the US.

Tearline noun | 'ter ï lin
The portions of an intelligence report that provide the substance of a more highly classified or controlled report without identifying sensitive sources, methods, or other operational information.
View past issues here. Think your friends might be interested? They can subscribe here.
What was that?!
The past week has seen a lot of news about North Korea. At the military parade in Pyongyang celebrating the 105th birthday of former North Korean leader Kim Il-sung, North Korea unveiled what analysts believe could be advances in intercontinental ballistic missile technology, followed by a failed missile test the next day. The Trump administration continues to talk a big game on North Korea—Vice President Mike Pence said in Seoul, South Korea, that the "era of strategic patience is over"—but there's no indication as to how the Trump administration will walk the walk. In addition to the over-the-top rhetoric, President Donald Trump's own daily Twitter policy roulette—first he slams China for not helping with North Korea, then he's willing to take unilateral action, then he offers China a better trade deal to help—is no substitute for a strategy. In fact, the belligerent rhetoric could put us closer to crisis by sending the wrong signals to Pyongyang. Oh, and when the U.S. president claimed he was sending an "armada" to Northeast Asia—meaning the aircraft carrier Carl Vinson—it turns out that was either a lie, or the White House lost track of an aircraft carrier during tensions with a nuclear-armed state. We're not sure which option is more comforting.
What we're missing
The Trump administration seems to have forgotten about our neighbors to the south. Perhaps not unexpected in the wake of President Trump's constant disparaging of Mexico, there is heightened interest in Mexico in getting back at the United States. This report in The Atlantic claims, "Memos outlining policies that could wound the United States have begun flying around Mexico City." One option includes aligning more closely with China, which could help Mexico and China blunt any harsh trade measures imposed by President Trump by enhancing their trade ties. In Venezuela, deadly anti-government protests have broken out in full force. Protesters are calling for new elections as Venezuelan President Nicolás Maduro's government rejects democracy. Now there are reports that Venezuelan authorities have seized a General Motors plant. The stakes are getting higher, and while Secretary of State Rex Tillerson said the United States is working the issue, including through the Organization of American States, it's unclear what the strategy is. And in a very odd piece of news that is neither here nor there, a Venezuelan state-owned oil company gave $500,000 to Trump's inauguration. It doesn't help that, here in Washington, the top National Security Council official for the Western Hemisphere, Craig Deare, was shipped out after reportedly criticizing Trump's policies. Perhaps he was suggesting that the president pay attention to the region?
What's on deck in the world next week
The much-anticipated first round of the French presidential elections takes place on April 23. If no candidate receives 50 percent, a runoff election will be held May 7, and recent polls place a number of candidates neck and neck hovering around 20 percent each. The big question is how Marine Le Pen—leader of the far-right National Front party who recently was all smiles meeting with Vladimir Putin in Moscow—fares in the election, with many viewing her performance as a sign of the strength or weakness of the right-wing populist movement in Europe. The real showdown will likely be in the runoff in May. For more on how right-wing parties across Europe, including the National Front in France, are being supported by Vladimir Putin's Russia, see this recent report from CAP's Senior Fellow Ken Gude.
Better ideas
Turkish voters narrowly endorsed sweeping constitutional changes in a nationwide referendum on Sunday that will vastly strengthen the powers of the presidency, further cementing current President Recep Tayyip Erdoğan's hold on power. The measures barely passed—51 percent to 49 percent—despite the governing party's complete control of the media environment and widespread repression and intimidation of the opposition and civil society activists, restrictions that the Organization for Security and Cooperation in Europe, or OSCE, called an " unlevel playing field." Despite NATO ally Turkey's disturbing authoritarian turn under Erdoğan and its profoundly negative effects for U.S. policy toward the region—and democracy writ large—President Trump opted to publicly congratulate Erdoğan in a phone call before the results had even been officially certified, aiding the Turkish autocrat's efforts to present the flawed vote as a fait accomplish.
Quote of the week
Despite Trump's frequent tweets about North Korea, it doesn't seem that he knows who the supreme leader is. In an interview on Monday, Trump referred to North Korea's leader as "this gentleman," saying, "You read Clinton's book, he said, 'Oh, we made such a great peace deal,' and it was a joke. You look at different things over the years with President Obama. Everybody has been outplayed, they've all been outplayed by this gentleman. And we'll see what happens. But I just don't telegraph my moves." It doesn't seem like Trump knows that Supreme Leader Kim Jong-il died in 2011 and we're now dealing with Kim Jong-un …
Read of the Week
Not only has Trump not filled the majority of cabinet positions, he has failed to fill one that was central to his campaign: a nomination for the assistant secretary of state for diplomatic security—the person whose job it is to protect U.S. diplomats. Former Assistant Secretary of State for Diplomatic Security Gregory Starr retired on January 20, and the position has been unfilled ever since. One would think, given Trump's repeated criticism of the Benghazi attacks, that this would be an issue of priority—but it seems, in the words of Rep. Eliot Engel (D-NY), that Trump's attacks were "a bunch of political cheap talk." Meanwhile, those serving their country in diplomatic posts around the world aren't getting the backing they need from this administration—both in terms of moral support and security.
Weekly Trump-Russia reminder
The Guardian recently reported that British intelligence agencies were the first to discover links between Trump's team and Russia and that numerous other allied countries developed information on the links and passed them onto the United States. While the American public still does not know the full extent of these Trump-Russia links, it looks like governments around the world have relevant information and were concerned enough to alert U.S. officials.
90 days still violating the Constitution
President Trump has been violating the Constitution's prohibition against corruption by foreign governments for 90 days, because his companies are receiving payments from foreign governments. This week, two more plaintiffs joined a lawsuit against Trump for emoluments violation, alleging that foreign clients have moved their business to the Trump hotel to curry favor with the administration.
Please send feedback, comments, and ideas to mhfuchs.af@americanprogressaction.org and stefaniemerchant.af@americanprogressaction.org.
The positions of American Progress, and our policy experts, are independent, and the findings and conclusions presented are those of American Progress alone. A full list of supporters is available here. American Progress would like to acknowledge the many generous supporters who make our work possible.
Authors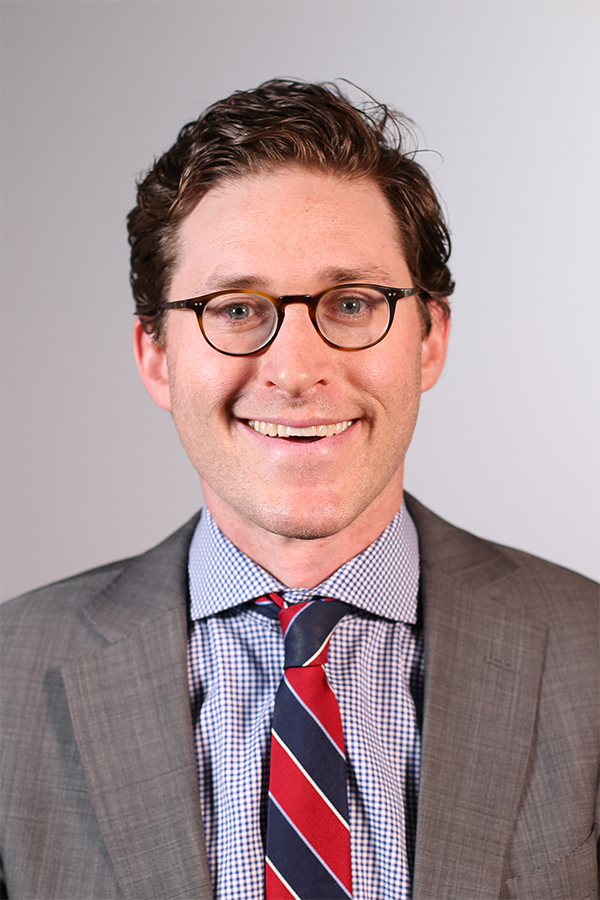 Michael Fuchs
Senior Fellow Stefanie Merchant
Special Assistant