– – – Tearline – – – Apr. 27, 2017
In this week's Tearline: Trump wants to review the Iran deal after he discovers Iran is complying, Mar-a-Lago is featured by the State Department, and Sesame Street goes to Syria.

Tearline noun | 'ter ï lin
The portions of an intelligence report that provide the substance of a more highly classified or controlled report without identifying sensitive sources, methods, or other operational information.
View past issues here. Think your friends might be interested? They can subscribe here.
What was that?!
Good news this week in France, where French presidential candidate Emmanuel Macron won the first round of the presidential elections, which will now go to a runoff election on May 7. While Macron will face far-right candidate of the National Front party Marine Le Pen in the runoff, many in France are coming together to support Macron in order to defeat Le Pen. In the wake of Brexit and the election of U.S. President Donald Trump, there has been intense concern that the right-wing populist Le Pen might surprise everyone—and still could. But the results of the first round signaled that populism may not, in fact, be sweeping Europe, despite President Trump's express endorsement of Le Pen in an unprecedented American involvement in the French election—let alone for the far-right party.
What we're missing
Remember when Donald Trump called the Iran nuclear deal "the worst deal ever negotiated?" Well, this past week, Trump's Department of State formally certified that Iran was complying with the terms of the deal. And Ambassador Stephen Mull represented the United States at the April 24 meeting of the Joint Commission of the Joint Comprehensive Plan of Action, which is responsible for overseeing implementation, signaling again that the Trump administration is continuing to implement the deal. Meanwhile, in an attempt to make it seem like Trump is still unhappy with the deal—he has to win, remember?—the administration initiated what it called a "review" of the deal at the same time as it confirmed Iran's compliance. The deal is working, and Trump should continue to make sure Iran complies, then focus on thwarting Iran's destabilizing behavior elsewhere in the Middle East.
What's on deck in the world next week
April 29 will mark Trump's 100th day in office. Yikes. Trump promised a lot of foreign policy actions in his first 100 days—canceling the Iran deal, labeling China a currency manipulator, and renegotiating the North American Free Trade Agreement, among others—on which he has not followed through. In many of these cases, that's a good thing. But Trump's foreign policy to date has largely been incoherent and dangerous—see aggressive and wild threats on North Korea and a 180-degree turn on striking Syria as two examples. See here for a Center for American Progress issue brief on Trump's policies to date in Asia, and here for a CAP brief on Trump's Middle East policies. For the next 100 days, let's hope that he drops the bluster, keeps implementing Obama-initiated policies such as the Iran deal, and begins crafting some well-thought-through policies. But we're not going to hold our breaths…
Better ideas
One of President Trump's stated priorities is combating terrorism, yet many of his policies to date have been counterproductive in that effort. Our CAP colleagues Yoram Schweitzer and Hardin Lang provide Trump with some reminders about the basics of fighting terrorism. He might also get rid of his supposed top counterterrorism adviser—Sebastian Gorka—whose qualifications include working at Breitbart and ties to a pro-Nazi Hungarian group.
Quote of the week
"Mar-a-Lago, President Trump's Florida estate, has become well known as the president frequently travels there to work or host foreign leaders." While this is an otherwise unassuming description of Trump's Florida estate—and preferred weekend getaway and diplomatic venue—that it appeared on Share.America.gov, a Department of State website, is quite extraordinary and appears likely to be an ethics violation. Government oversight groups are already looking into why government funds are being used to advertise a private, for-profit resort of which the Trump family is the beneficiary, and the Department of State has removed the information and apologized.
Read of the Week
While Syria seems to produce nothing but horrific news, this report on how Sesame Street is planning to bring Elmo, Cookie Monster, and Oscar the Grouch to refugee children highlights just how hard some businesses and international nongovernmental organizations are trying to improve the lives of those being affected by the conflict.
Weekly Trump-Russia reminder
In January, when talking about Russian interference into the 2016 election, Donald Trump said, "I will appoint a team to give me a plan within 90 days of taking office." Well, the 90-day mark has come and gone, and no word yet on how the report is coming along, or whether anyone is even working on it. Meanwhile, news reports this week revealed that the U.S. Senate Select Committee on Intelligence's investigation into Russia's election interference has barely moved months after starting.
98 days still violating the Constitution
President Trump has been violating the Constitution's prohibition against corruption by foreign governments for 98 days, because his companies are receiving payments from foreign governments. This week, two more plaintiffs joined a lawsuit against Trump for emoluments violation, alleging that foreign clients have moved their business to the Trump hotel to curry favor with the administration.
Please send feedback, comments, and ideas to mhfuchs.af@americanprogressaction.org and stefaniemerchant.af@americanprogressaction.org.
The positions of American Progress, and our policy experts, are independent, and the findings and conclusions presented are those of American Progress alone. A full list of supporters is available here. American Progress would like to acknowledge the many generous supporters who make our work possible.
Authors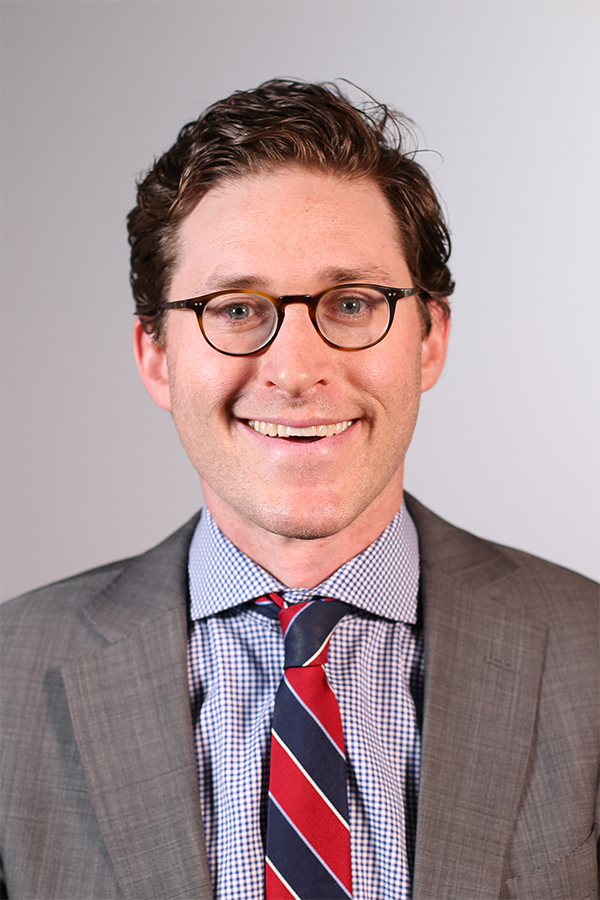 Michael Fuchs
Senior Fellow Stefanie Merchant
Special Assistant