– – – Tearline – – – Aug. 10, 2017
In this week's Tearline: Trump's threats to North Korea backfire and leave Guam in the crosshairs, an increase in migrant deaths, three elections in Africa that the Trump Administration should be watching, and Mueller impanels a grand jury in Washington, D.C.

Tearline noun | 'ter ï lin
The portions of an intelligence report that provide the substance of a more highly classified or controlled report without identifying sensitive sources, methods, or other operational information.
View past issues here. Think your friends might be interested? They can subscribe here.
What was that?!
President Donald Trump upped the ante this week with North Korea, threatening "fire and fury like the world has never seen" if it makes more threats. This, of course, was followed by more North Korean threats—this time to nuke the island of Guam, which is home to U.S. air and naval forces. Instead of conveying a sober message of deterrence to North Korea, the president's reckless and irresponsible rhetoric only raises the risks of miscalculation that could lead to conflict. Furthermore, it comes at a time when a clear strategy is necessary so that the United States can follow up on the U.N. Security Council's strong sanctions against North Korea, which were unanimously adopted this past weekend. Yet instead of building on the successful sanctions enacted by the United Nations, President Trump is taking us backward. Now more than ever, the president needs to cool it, reassure allies and the American people, and begin developing an actual strategy for dealing with North Korea—one that does not involve starting an unnecessary war (see below).
Elsewhere in Asia, Secretary of State Rex Tillerson was in the Philippines for Association of Southeast Asian Nations (ASEAN) meetings. Philippine President Rodrigo Duterte continues to disappoint those who hope he might develop a conscience about his war on drugs and involvement in the extrajudicial killings of thousands. He told reporters on Tuesday, "Human rights, son of a b—-. Policemen and soldiers have died on me … Human rights—you go there and you might have a bomb dropped on your head." As a reminder, President Trump told Duterte that he was doing an "unbelievable job on the drug problem," and Secretary of State Tillerson downplayed Duterte's human rights violations during his visit.
What's missing?
With 232 casualties, migrant deaths along the U.S.-Mexico border are up 17 percent this year, despite the fact that fewer people are attempting to make the crossing. A number of factors seem to be at play, including a hot Texas summer and violence along the border. There's also speculation that people are taking more dangerous routes because border agents are illegally turning away asylum seekers. Instead of demanding that Mexican President Enrique Peña Nieto pay for a border wall, it would behoove President Trump to try compassion on for size and live up to America's traditions and humanitarian obligations to people fleeing violence.
What's on deck in the world for next week
While the Trump administration can't seem to find Africa on a map, there's a lot going on. South Africa's parliament voted down a sixth "no confidence" motion against President Jacob Zuma, saving his administration, which has been mired in corruption allegations amidst a tanking economy. To the north, Rwanda re-elected President Paul Kagame yet again. Kagame has been credited with uniting the country in the wake of the 1994 genocide and spurring economic growth but has grown increasingly authoritarian and repressive—a reality illustrated by his 99 percent election win. And in Kenya, current President Uhuru Kenyatta won re-election, but the second-place finisher, Raila Odinga, has contested the results, saying the election was marred by fraud. Keep an eye on the fallout from these three leadership contests.
Better ideas
President Trump needs a real North Korea strategy as soon as possible. CAP's Michael H. Fuchs, Vikram Singh, and Abigail Bard advocate for a strategy that prioritizes peace and stability, thereby working to deter and contain the North Korean threat. Trump would be wise to follow the immortal advice from "The Princess Bride:" "Never get involved in a land war in Asia."
Quote of the week
The government of the United Arab Emirates announced in a statement that a joint U.S.-UAE force is assisting Yemeni troops in an operation against al-Qaeda on the Arabian Peninsula. The terrorist group has exploited the civil war to become "stronger than it has ever been." Earlier in the year, the Trump administration indicated that it would be "stepping up military assistance" to the Saudi-led coalition, whereas the Obama administration had restricted Saudi assistance due to humanitarian concerns. The war has killed more than 10,000 people, precipitated a cholera crisis, and left the country on the verge of famine. U.N. officials have called it "the largest humanitarian crisis" in the world. This most recent mission was successful according to press reports, and the Pentagon "did not rule out" further U.S. commitments in the future. However, the administration is yet to clearly articulate a way to end the violence, and U.N. mediation efforts remain stalled.
Read of the week
The Trump administration loves to deny the effects of climate change and frequently disregards human contribution to these changes. However, a draft of the congressionally mandated National Climate Assessment—put together by scientists from 13 federal agencies and leaked to The New York Times on Tuesday—reinforced yet again that humans are in fact experiencing the effects of climate change, completely contradicting claims the administration has made about the inability to predict effects of and contributions to climate change. Unfortunately, the president and his crew are the ones that need to approve the release of this report. Instead of advocating domestic policies and international agreements that would make the Earth great again, Trump is doing exactly the opposite. As The New York Times reports, "Worldwide, the draft report finds it 'extremely likely' that more than half of the global mean temperature increase since 1951 can be linked to human influence."
Weekly Trump-Russia reminder
The plot thickens: Special counsel Robert Mueller impaneled a grand jury in Washington, D.C., in relation to his investigation of Russian interference in the 2016 U.S. presidential election. Experts say this means that we should buckle in for a long ride—this investigation won't be over anytime soon. While President Trump has said that Mueller has no purview to look into issues beyond Russia, Deputy Attorney General Rod Rosenstein declared that Mueller can look into any crime that the investigation uncovers. It also came out that the FBI raided former Trump campaign chairman Paul Manafort's house in the early hours of July 26. It's speculated that there was concern that Manafort would withhold documents related to Mueller's investigation. Stand by for Trump to tweet that he hardly knew that guy.
While all of this is happening in the United States, what could President Vladimir Putin be thinking about in Russia? Max Bergmann explores what Putin could do in light of Congress' anti-Russia sanctions.
202 days still violating the Constitution
President Trump has been violating the Constitution's prohibition against corruption by foreign governments for 202 days, because his companies are receiving payments from foreign governments. For an in-depth look at Trump's potential conflicts of interest, see this CAP interactive map and series of columns.
Please send feedback, comments, and ideas to mhfuchs.af@americanprogressaction.org, mleal.af@americanprogressaction.org, or abard.af@americanprogressaction.org.
The positions of American Progress, and our policy experts, are independent, and the findings and conclusions presented are those of American Progress alone. A full list of supporters is available here. American Progress would like to acknowledge the many generous supporters who make our work possible.
Authors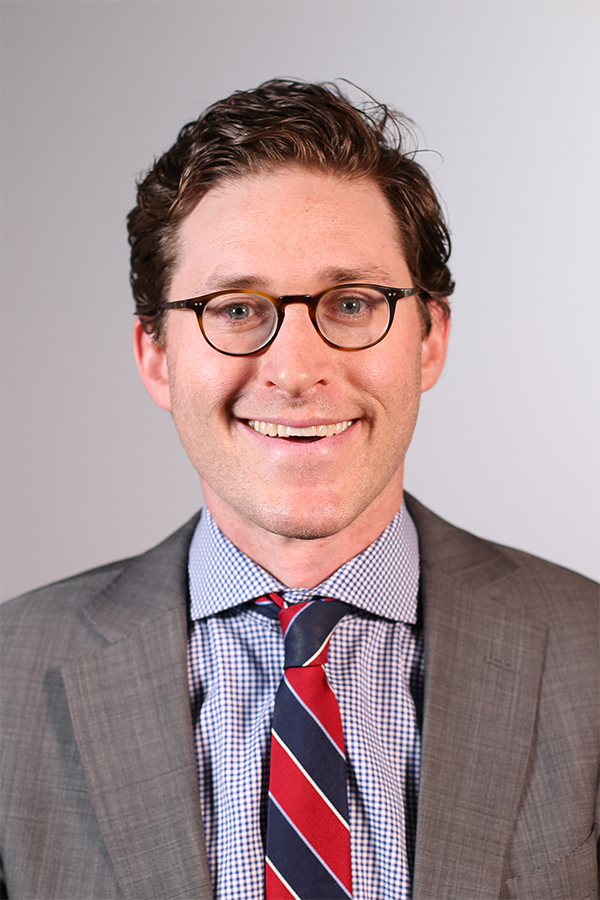 Michael Fuchs
Senior Fellow Meredith Leal
Program Coordinator Abigail Bard
Former Policy Analyst, Asia