– – – Tearline – – – Jul. 27, 2017
In this week's Tearline: Trump tweet declares via Twitter the intention to bar trangender individuals from military service without telling anyone in the Defense Department, Poland's President surprises the world with a veto, and the Pentagon ignores efforts to cut wasteful spending in the defense budget.

Tearline noun | 'ter ï lin
The portions of an intelligence report that provide the substance of a more highly classified or controlled report without identifying sensitive sources, methods, or other operational information.
View past issues here. Think your friends might be interested? They can subscribe here.
What was that?!
This week, Poland's president surprised many by vetoing legislation that would have allowed the ruling party to name all of the country's supreme court justices, effectively politicizing the judiciary. Why did President Andrzej Duda veto the legislation, when he has already taken steps to erode democracy in his country? Perhaps it was the street protests—or the opposition from the European Union, which threatened sanctions. But it certainly wasn't U.S. President Donald Trump, who just a few weeks ago visited Poland and sang the praises of Duda's government and the (disturbing) direction in which it has been headed. As Center for American Progress expert Daniel Benaim has pointed out, Trump is emerging as an "enabler-in-chief" of foreign right-wing demagogues and authoritarians. Trump's combination of praise and passivity has greenlighted leaders, from Warsaw to Riyadh to Cairo, to take repressive and destabilizing steps against which any previous American president would have pushed back.
What's missing?
A rational policy on transgender individuals serving in the military. President Trump just announced that he intends to bar transgender people from serving in the military, even though thousands already do. His announcement discriminates against people who want to serve their country, has no basis in reality, and ultimately undermines U.S. national security. It appears that the secretary of defense, the Pentagon, and just about everyone else was surprised (and unhappy) with the announcement.
What's on deck in the world for next week
The president and Congress are vying to increase the defense budget, while the Pentagon leadership is ignoring internal recommendations on how to save taxpayers millions of dollars without undermining our national security. While the House wants to increase the defense budget to almost $700 billion, the Office of Inspector General recommended changes that would save as much as $33.6 billion. To add insult to injury, the Pentagon has also buried a Defense Business Board report that highlights recommendations that would save another $125 billion over the next five years. Before Congress allocates more money to the Defense Department, it might be helpful for the department to take its own suggestions to ensure that taxpayer money does not go to waste. Watch this space closely as the Senate considers this defense authorization bill.
Better ideas
Iran's reach in Iraq is growing. The two countries signed a memorandum of understanding to facilitate military cooperation and coordinate their efforts against terrorism and extremism. The memorandum is extensive and is likely to further expand Iran's considerable influence in Baghdad. The Trump administration—which has adopted a hardline position against Tehran—seems to have no answer. It's worth noting that Trump threatened to "take Iraq's oil" and included Iraqi citizens in his initial travel ban, undermining ties with a key partner at a critical time in the fight against the Islamic State and sending his aides scrambling for damage control in Baghdad. We need a better strategy to help stabilize the Middle East and resolve conflicts across the region—read the CAP Middle East Team's strategy for using our leverage to do that here and its assessment of Trump's first 100 days of Middle East policy here
Quote of the week
"And by the way, you can also call those senators to make sure you get health care." That's what President Trump said at the commissioning of the USS Gerald R. Ford—managing to, once again, politicize institutions that are supposed to be above the political fray. In doing so, the president told the crowd of several thousand active-duty military to lobby Congress to not only increase military spending but also repeal and replace the Affordable Care Act (ACA). It's a little unclear how repealing the ACA would ensure that the military gets health care, but logic aside, Trump gave the troops an inappropriate order to become involved in a political debate, something no president, especially President Ford, would have ever contemplated.
Read of the week
Rick Perry, secretary of energy, took a prank call this week from two Russians pretending to be the Ukrainian prime minister. For 20 minutes, Perry apparently talked about sanctions and the Paris climate agreement, and he even entertained the pranksters' idea of a fuel made from homebrew alcohol and pig manure. Considering that Perry oversees the nation's nuclear weapons stockpile, we guess it could have been worse…
Weekly Trump-Russia reminder
As he met with congressional committees this week, White House senior adviser (and the president's son-in-law) Jared Kushner released a statement attempting to explain the series of interactions he had with Russians during the campaign and transition, and why so many of his contacts with foreign governments were left off a legally required security clearance form. His explanation for attending a meeting about receiving support from the Russian government for his father-in-law's campaign? He didn't read the whole email. Hmmmm.
190 days still violating the Constitution
President Trump has been violating the Constitution's prohibition against corruption by foreign governments for 190 days, because his companies are receiving payments from foreign governments. For an in-depth look at Trump's potential conflicts of interest, see this CAP interactive map and series of columns.
Please send feedback, comments, and ideas to mhfuchs.af@americanprogressaction.org, mleal.af@americanprogressaction.org, or abard.af@americanprogressaction.org.
The positions of American Progress, and our policy experts, are independent, and the findings and conclusions presented are those of American Progress alone. A full list of supporters is available here. American Progress would like to acknowledge the many generous supporters who make our work possible.
Authors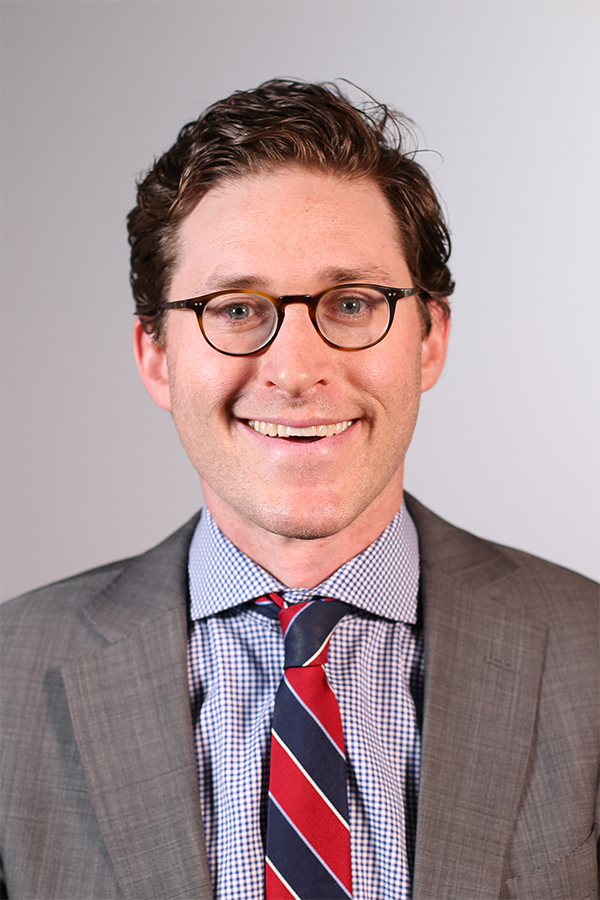 Michael Fuchs
Senior Fellow Stefanie Merchant
Special Assistant Meredith Leal
Program Coordinator Abigail Bard
Former Policy Analyst, Asia