– – – Tearline – – – Jun. 29, 2017
In this week's Tearline: The complex dynamic between the U.S. and India, the "largest humanitarian crisis since the creation of the United Nations," and torture in Yemen's secret prisons.

Tearline noun | 'ter ï lin
The portions of an intelligence report that provide the substance of a more highly classified or controlled report without identifying sensitive sources, methods, or other operational information.
View past issues here. Think your friends might be interested? They can subscribe here.
What was that?!
Indian Prime Minister Narendra Modi met with President Donald Trump for the first time this week, and both leaders appeared to be all smiles. There was much praise from both about the potential in the relationship, from growing trade to cooperation on strategic issues such as maritime security. But underneath the surface—and perhaps behind closed doors—a more complex dynamic between the world's largest two democracies is unfolding. There are real anxieties on both sides, including Indian concerns over U.S. immigration policies and U.S. worries about Indian protectionism—which, for India, are exacerbated by Trump's erratic foreign policy approach. And while little was said on issues of democracy, it is clear that both leaders can do more right now to send the message that "they continue to cherish their founding principles of tolerance and equality at home, including through support for civil society and a free press." That's how former U.S. Ambassador to India Richard Verma and former Indian Ambassador to the United States Nirupama Rao—co-chairs of a new CAP task force on U.S.-India relations—put it in a great piece on what the two leaders need to do to take the relationship forward.
What's missing?
The world is facing what one UN official called "the largest humanitarian crisis since the creation of the United Nations [in 1945]." This is not news for anyone who has been paying attention, but that's exactly the problem, as Jackson Diehl points out: With all the craziness going on these days, millions of people on the verge of starvation somehow doesn't garner daily headlines and nightly news coverage. With roughly 20 million people in Yemen, South Sudan, Somalia and Nigeria in the midst of a famine or at risk of one, only 38 percent of the necessary humanitarian aid has been provided. One piece of good news: The $990 million in famine relief approved by Congress in the fiscal year 2017 continuing resolution in May has finally been released by the Office of Management and Budget and can now be used to support humanitarian operations.
What's on deck in the world for next week
Watch Syria closely. This week, the White House released a statement threatening that Syria would "pay a heavy price" if Syrian President Bashar al-Assad used chemical weapons again. There are reports that officials at U.S. Central Command, which oversees the situation in Syria, didn't know anything about a potential chemical attack, while other reports indicate that a small group of senior officials coordinated the statement. However it was produced, Trump's strategy in Syria still seems very unclear…
Better ideas
Last week, the Associated Press reported that American forces have been involved in the interrogations of Yemeni prisoners held in 18 secret prisons that range from military bases to a repurposed nightclub. The article reports that the prisoners, as part of the search for al-Qaida militants, have been tortured by United Arab Emirates and Yemeni forces. While the United States denies knowledge of and/or participation in torture, CAP's Ken Gude has called for the United States to leverage its arms sales to Gulf states in order to allow the International Committee of the Red Cross access to detainees. Read more here.
Quote of the week
"We grant the Government's applications to stay the injunctions…" With those words, the U.S. Supreme Court reversed lower court decisions and allowed parts of Trump's Muslim ban to go into effect, except for those with "a bona fide relationship with a person or entity in the United States." The Court has agreed to hear the full case when it reconvenes in the fall. This is a terrible blow to justice and the rule of law. And it also begs the question: If Trump's executive order asked for 90 days to figure out how to improve the vetting system, and it's now been more than five months, why does Trump still think the ban is necessary?
Read of the week
When new South Korean President Moon Jae-in coming to town to meet with President Trump, North Korea will top the agenda. To understand just how awful the options are for dealing with North Korea, read this interesting, in-depth look by Mark Bowden in The Atlantic at exactly how the different options would play out. Also, read here from CAP's Michael Fuchs and Brian Harding about how Trump needs to make sure this week's meeting with President Moon goes well if he wants an effective North Korea strategy.
Weekly Trump-Russia reminder
Based on repeated recent tweets and statements, Trump seems increasingly obsessed with the news reporting on his relationship with Russia during the 2016 election—suspicious for someone who has repeatedly claimed that the story is a hoax… But Trump's policies themselves seem intent on helping Russia in every way possible, as CAP President Neera Tanden points out. Oh, and apparently former Trump Campaign Manager Paul Manafort's firm was paid more than $17 million over two years by a pro-Kremlin Ukrainian political party. Last year, Manafort said, "The suggestion that I accepted cash payments is unfounded, silly and nonsensical." Mhm.
161 days still violating the Constitution
President Trump has been violating the Constitution's prohibition against corruption by foreign governments for 154 days, because his companies are receiving payments from foreign governments. For an in-depth look at Trump's potential conflicts of interest, see this CAP interactive map and series of columns.
Please send feedback, comments, and ideas to mhfuchs.af@americanprogressaction.org and stefaniemerchant.af@americanprogressaction.org.
The positions of American Progress, and our policy experts, are independent, and the findings and conclusions presented are those of American Progress alone. A full list of supporters is available here. American Progress would like to acknowledge the many generous supporters who make our work possible.
Authors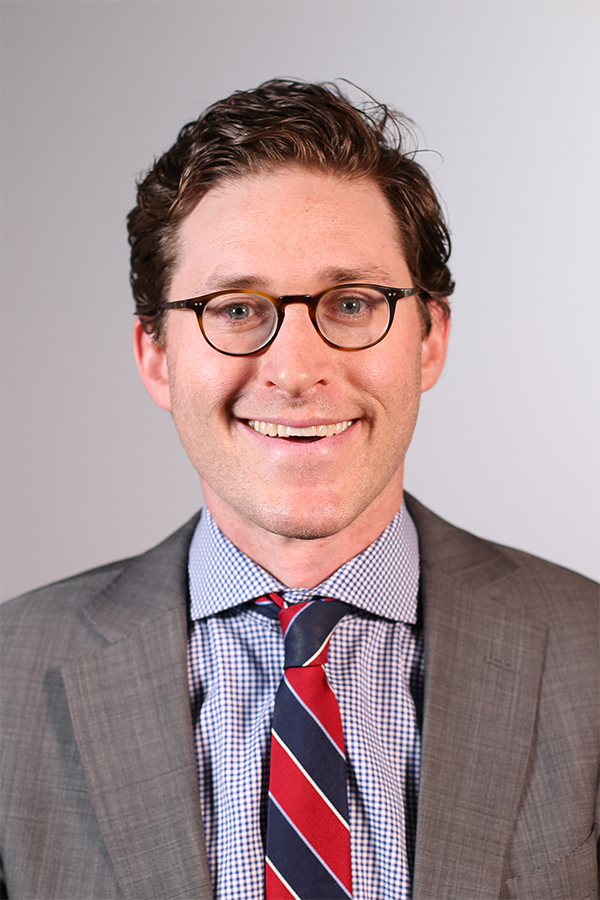 Michael Fuchs
Senior Fellow Stefanie Merchant
Special Assistant