– – – Tearline – – – Mar. 16, 2017
In this week's Tearline: Breaking down the budget, Trump meets Merkel, the White House's travel ban is blocked (again), and don't forget we're at war in Afghanistan.

Tearline noun | 'ter • līn
The portions of an intelligence report that provide the substance of a more highly classified or controlled report without identifying sensitive sources, methods, or other operational information.
Think your friends might be interested? They can subscribe here.
What was that?!
Former Vice President Joe Biden is fond of saying, "Show me your budget and I'll tell you what you value." Well, President Donald Trump just submitted his first budget to Congress, and it's clear that he doesn't value national security. The president wants to boost defense spending by $54 billion while gutting the U.S. Department of State and the U.S. Agency for International Development. This would be a disaster—a point made by more than 120 retired generals and admirals in a letter that quoted Trump's own Secretary of Defense James Mattis, who, in 2013, said, "If you don't fully fund the State Department, then I need more ammunition." That seems to be Trump's plan.
What we're missing
This week, Secretary of State Rex Tillerson is on his first trip to Asia as secretary, with stops in Japan, South Korea, and China. Tillerson has become known as the "phantom of Foggy Bottom," rarely seen in public and providing little guidance within the State Department. Tillerson refused to take press with him on the trip, leaving the Washington chiefs of news organizations to condemn the recent lack of press access. North Korea will be at the top of Tillerson's agenda following a tumultuous week in the region that ended with the former South Korean President Park Geun-hye's impeachment. Tillerson also will likely prepare for the first summit meeting between Trump and Chinese President Xi Jinping, reportedly to take place in early April.
What's on deck in the world next week
On Friday, President Trump will host German Chancellor Angela Merkel for their first summit meeting since Trump took office. Trump and Merkel appear to disagree on a wide range of issues, and the tension has been very public: Trump accused Merkel of "ruining Germany" with her immigration policies; Merkel's congratulatory statement after the election was not subtle, noting that, "Germany and America are connected by values of democracy, freedom … I offer the next president of the United States close cooperation on the basis of these values." Some are now referring to Merkel as the new leader of the free world. Whatever their relationship, it will be important for the two countries to continue a close alliance.
Better ideas
As Secretary of State Tillerson travels to Beijing this week, his Chinese counterparts will be looking for clues as to how Trump will handle climate change. A breakthrough agreement between the United States and China was essential to finalizing the new global agreement on climate change, and no progress is possible without the world's two largest emitters. In this column, Melanie Hart, the Director of China Policy at American Progress makes clear that keeping the United States in the global agreement is not only good climate policy but also good China policy. Without a robust U.S. approach to climate change, China would have a significant advantage in developing clean energy technology and in the coming years, "the world will be buying Chinese technology instead of American."
Quote of the week
"The illogic of the Government's contentions is palpable. The notion that one can demonstrate animus toward any group of people only by targeting all of them at once is fundamentally flawed." This was how a federal judge in Hawaii described the government's arguments in favor of Trump's new immigration ban in his ruling against it—thereby blocking it nationwide—hours before it was to go into effect.
Read of the Week
The war in Afghanistan—the longest in American history—continues. In an important op-ed, Andrew Bacevich reminds us, "That neither President Trump nor anyone else in Washington seems troubled that wars once begun drag on in perpetuity is beyond worrisome." General Joseph Votel, head of U.S. Central Command in the Middle East, has said that he believes that Afghanistan needs "additional forces to make the advise-and-assist mission more effective." In order to keep the conflict front and center for Trump, Afghan President Ashraf Ghani is reportedly trying to dangle investment opportunities in Afghanistan's vast mineral wealth.
Weekly Trump-Russia reminder
"I think there's a lot of shoes to drop from that centipede." That was how Sen. John McCain (R-AZ) described the investigations into the relationship between Trump's campaign and Russia. This week, former Trump adviser Roger Stone admitted that he had been in touch with Guccifer 2.0, the online figure identified by the U.S. intelligence community as the vehicle for Russia leaking the stolen emails.
55 days still violating the Constitution
President Trump has been violating the Constitution's prohibition against corruption by foreign governments for 55 days, because his companies are receiving payments from foreign governments. Oh, and in honorable mentions, Trump son-in-law Jared Kushner's family business is reportedly poised to receive $400 million from China's Anbang Insurance Group from a possible investment in a Kushner family-owned building.

Please send feedback, comments, and ideas to mhfuchs.af@americanprogressaction.org and stefaniemerchant.af@americanprogressaction.org.
The positions of American Progress, and our policy experts, are independent, and the findings and conclusions presented are those of American Progress alone. A full list of supporters is available here. American Progress would like to acknowledge the many generous supporters who make our work possible.
Authors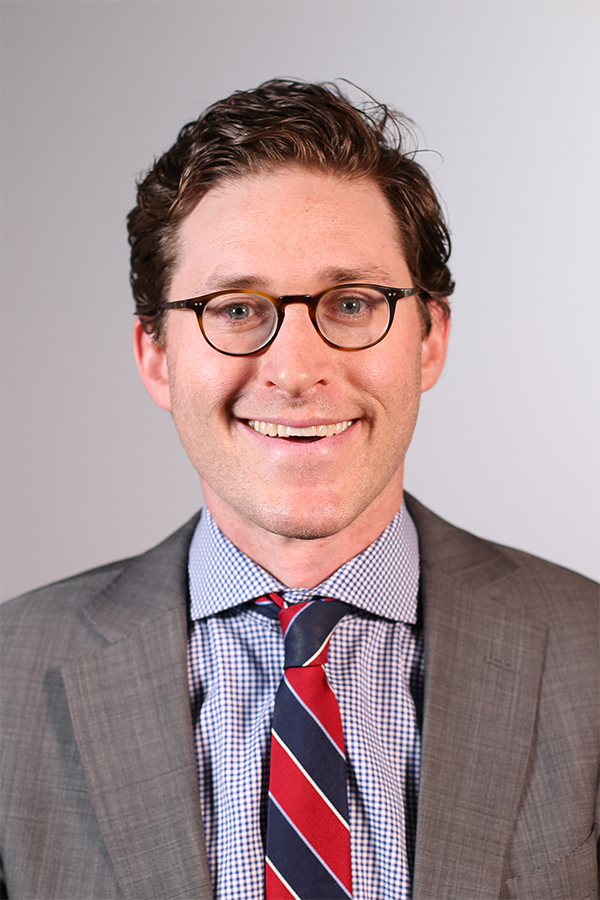 Michael Fuchs
Senior Fellow Stefanie Merchant
Special Assistant