– – – Tearline – – – Mar. 30, 2017
In this week's Tearline: Protests in Russia, Trump rolls back climate policies, and Americans all over the country are hurting from growing anti-immigration and anti-Muslim rhetoric.

Tearline noun | 'ter • līn
The portions of an intelligence report that provide the substance of a more highly classified or controlled report without identifying sensitive sources, methods, or other operational information.
View past issues here. Think your friends might be interested? They can subscribe here.
What was that?!
Over the weekend, the Russian police arrested more than 1,000 anti-corruption protesters in Moscow and responded to the protests with tear gas and barricades. Alexei Navalny, the leader of the protests, was sentenced to 15 days in jail. The day after the protests, White House Press Secretary Sean Spicer and the U.S. Department of State condemned the crackdown on peaceful protests. These protests raise serious questions about President Donald Trump's foreign policy that will outlive these particular events: How will Trump respond to movements for democracy and human rights when he has shown little interest in those issues? And how will he respond to possible threats to Russian President Vladimir Putin's power when Trump has spent so much time praising Putin?
What we're missing
In Yemen, the United States has, for two years now, quietly supported a war led by Saudi Arabia to fight Houthi rebels linked to Iran. While there are very real threats from terrorists in Yemen, the war has been incredibly controversial because of reports of large civilian casualties and devastating impacts on the already impoverished people of Yemen. Now, after a Navy SEAL was killed on a raid in Yemen, there are more concerning signs that President Trump may be on his way toward a reckless expansion of U.S. involvement in that war. These signs lack even the articulation of policy objectives or a path toward the end of war in Yemen. This is a space to watch carefully, as U.S. policy in Yemen may be a signal as to Trump's approach to terrorism abroad and how much he relies on the military to solve problems.
What's on deck in the world next week
Next week, China's President Xi Jinping will visit the United States for his first meeting with President Trump at Mar-a-Lago. While it's unlikely that there will be any major announcements out of this early meeting, it will be an important opportunity to see where Trump wants to head with China: Will policy be dominated by aggressive moves to impose tariffs on Chinese goods, as President Trump promised repeatedly throughout the campaign? Or will it be marked by a softer approach, as has been seen in recent weeks with Trump's reversal on the One China policy and Secretary of State Rex Tillerson's trip to China? Another question is who in the Trump administration is making China policy? No top White House official has much Asia experience, and Trump son-in-law and senior adviser Jared Kushner has reportedly been the main avenue for talks with China to date. Expect more questions than answers to arise from the summit. Oh, and if President Trump decides he needs to play golf yet again, he'll have to leave his counterpart behind— Xi doesn't play golf. Maybe Trump will ask him to caddy? It would fit with the way Trump has treated other world leaders so far.
Better ideas
On Tuesday, President Trump signed an executive order aimed at rolling back climate policies. Trump has long made clear his disregard for the reality of climate change. While science doesn't seem to convince him, maybe the disastrous national security consequences already apparent because of climate change will help. The White House would do well to read this piece from CAP Policy Analyst Carolyn Kenney explaining clearly why climate change is a national security issue, and how America can safeguard its security by tackling it.
Quote of the week
"He's gone off on a lark by himself, a sort of Inspector Clouseau investigation here." That's how Sen. Lindsey Graham (R-SC) described Rep. Devin Nunes's (R-CA) inquiry into Trump's wiretapping claims. Nunes has entangled himself in a series of events leading up to his claim that there may have been "some level of surveillance activity" on Trump Tower. Many are worried that Nunes has compromised his ability to lead the House Russia probe, and Democrats are calling for him to join U.S. Attorney General Jeff Sessions on the bench to sit this one out.
Read of the Week
Two weeks after Hawaii District Court Judge Derrick Watson blocked the second travel ban nationwide, President Trump's anti-immigration and anti-Muslim rhetoric continue to have an impact on the lives of Americans. An Atlantic article describes how Trump's policies are discouraging legally eligible families in New York from food stamps and Medicaid programs out of fear of deportation, with citizen children the most affected. Across the country in Los Angeles, Latino residents are reporting fewer cases of sexual assault to the police, believing their families will be torn apart by U.S. Immigration and Customs Enforcement agents. And lest we forget, immigrants are vital to our country and our economy: For example, a Maine town lacking EMTs is relying on immigrants to provide emergency care to its residents.
Weekly Trump-Russia reminder
We may soon need to turn this item into a full weekly column, as it's getting harder and harder to keep up with the latest in the Trump-Russia saga. This week alone, We learned that Jared Kushner will be questioned by the U.S. Senate Select Committee on Intelligence; Boris Epshteyn, a White House staffer, resigned, raising questions about his ties to Russia; and the Nunes episode described above unfolded, to name just a few.
69 days still violating the Constitution
President Trump has been violating the Constitution's prohibition against corruption by foreign governments for 69 days, because his companies are receiving payments from foreign governments. The General Services Administration ruled last week that Trump's company is still allowed to benefit from his Washington, D.C., hotel—where a number of visiting diplomats are choosing to frequent—thereby allowing one of Trump's conflicts of interest to remain.
Please send feedback, comments, and ideas to mhfuchs.af@americanprogressaction.org and stefaniemerchant.af@americanprogressaction.org.
The positions of American Progress, and our policy experts, are independent, and the findings and conclusions presented are those of American Progress alone. A full list of supporters is available here. American Progress would like to acknowledge the many generous supporters who make our work possible.
Authors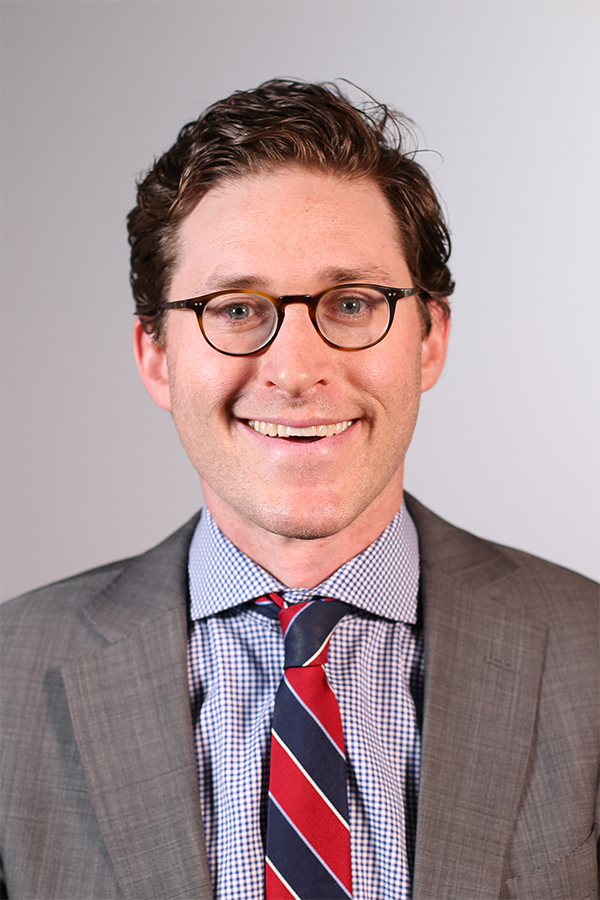 Michael Fuchs
Senior Fellow Stefanie Merchant
Special Assistant