– – – Tearline – – – May 11, 2017
In this week's Tearline: Trump fires Comey, election results roll in around the world, and Venezuela is in crisis.

Tearline noun | 'ter ï lin
The portions of an intelligence report that provide the substance of a more highly classified or controlled report without identifying sensitive sources, methods, or other operational information.
View past issues here. Think your friends might be interested? They can subscribe here.
What was that?!
President Donald Trump just fired FBI Director James Comey, the guy in charge of investigating the Trump campaign's ties to Russian interference in the 2016 election. In the words of Sen. Brian Schatz (D-HI), we're now in a "full-fledged constitutional crisis." More on that below …
Around the world, two elections this week will have massive effects on U.S. foreign policy. President-elect Emmanuel Macron's victory in France was viewed as a blow to the populist and far-right political forces that have made gains in the United States and Europe over the past year. Macron even survived another potentially Russia-backed hack and document dump by WikiLeaks, which French authorities cautioned media against covering. Macron's support for the European Union, the Paris climate deal, and other internationalist policies is in direct opposition to Trump.
In South Korea, Moon Jae-in, a progressive, was elected president and will replace conservative, impeached former President Park Geun-hye, after winning just over 40 percent of the vote in a crowded field. Watch this space very closely: President Moon Jae-in's policy advocating for increased contact with North Korea could make it much more difficult for the United States and South Korea to coordinate their North Korea strategies.
What's missing?
Venezuela is in the midst of a full-blown crisis. Sparked by the massive erosion of democratic institutions perpetrated by President Nicolás Maduro and his predecessor, former President Hugo Chávez, protests are rocking the country, and more than 30 people have died in clashes with security forces. The economy is in free fall, and shortages in food and medicine are causing a humanitarian crisis in what used to be South America's richest country. While it's unclear how much influence the United States can exert in helping resolve the situation, U.S. leadership in regional diplomacy and in easing the suffering of the people is necessary. Perhaps appointing the top Latin America officials at the National Security Council and State Department would be a good place to start?

What's on deck in the world for next week
President Trump will meet Turkish President Recep Tayyip Erdoğan next week. Although the two have been friendly—remember, Trump congratulated Erdoğan on his power grab last month—the conversation might be a little icy. Trump is looking to arm Syrian Kurds in the fight against the Islamic State, and Erdoğan is not the biggest fan of this new strategy.
Better ideas
President Trump has made clear his desire for the United States to "greatly strengthen and expand its nuclear capability" despite the fact that he clearly doesn't understand nuclear weapons. We should be reducing nuclear stockpiles, not expanding them, as Center for American Progress Senior Fellow Adam Mount makes clear in this new report.
Quote of the week
"The general [is] undermining my policy." That's reportedly how President Trump has referred to his handpicked national security adviser H.R. McMaster, according to a column by Eli Lake that details how Trump supposedly does not like his choice for the top national security job. If true, it's hard to overstate how dangerous that dynamic is for U.S. national security. And whether it's true or not, it looks like the knives may be out for McMaster.
Read of the week
Wondering what happened with Trump's two attempts at implementing his Muslim ban? A federal appeals court heard arguments on the proposed ban this week. To get a sense of how the arguments went, read some analyses here and here.
Weekly Trump-Russia reminder
To repeat: President Trump just fired the guy in charge of investigating his ties to Russia. The calls for a special prosecutor to investigate the Trump-Russia ties are getting louder, and there are indications that, by firing Comey, Trump may have obstructed justice. Trump's next move was a meeting with Russian Foreign Minister Sergey Lavrov in the Oval Office. That seems very appropriate …
112 days still violating the Constitution
President Trump has been violating the Constitution's prohibition against corruption by foreign governments for 112 days, because his companies are receiving payments from foreign governments. And the sister of White House senior adviser and Trump's son-in-law Jared Kushner was in China using family ties to promote investment opportunities in Kushner family businesses.
Please send feedback, comments, and ideas to mhfuchs.af@americanprogressaction.org and stefaniemerchant.af@americanprogressaction.org.
The positions of American Progress, and our policy experts, are independent, and the findings and conclusions presented are those of American Progress alone. A full list of supporters is available here. American Progress would like to acknowledge the many generous supporters who make our work possible.
Authors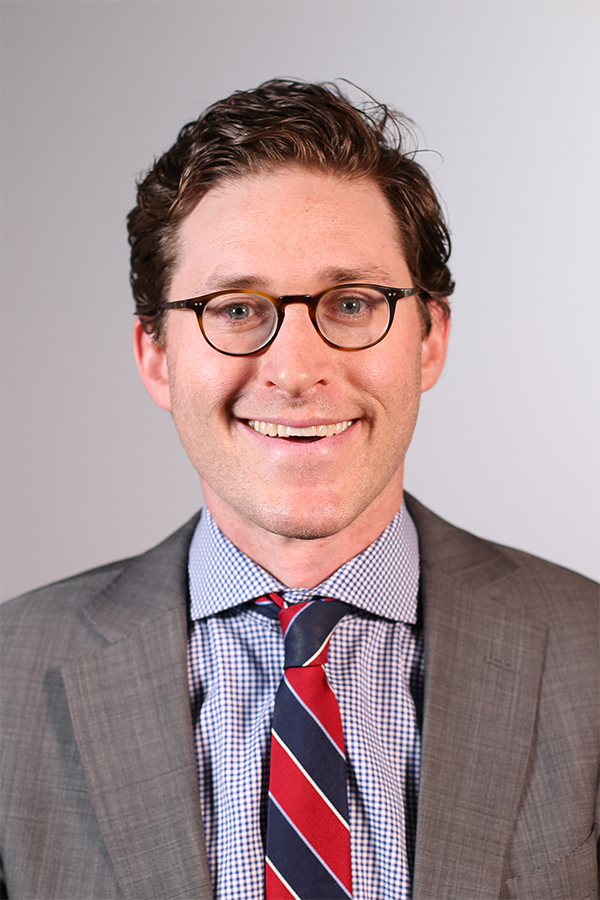 Michael Fuchs
Senior Fellow Stefanie Merchant
Special Assistant