– – – Tearline – – – May 25, 2017
In this week's Tearline: Trump's bumpy and bizarre first trip abroad, the impending disaster for U.S. diplomacy and national security in Trump's budget, and then there was that orb...

Tearline noun | 'ter ï lin
The portions of an intelligence report that provide the substance of a more highly classified or controlled report without identifying sensitive sources, methods, or other operational information.
View past issues here. Think your friends might be interested? They can subscribe here.
What was that?!
President Donald Trump is on his first trip abroad as president, and each stop is raising more disturbing questions about his foreign policy priorities and goals. In Saudi Arabia, Trump embraced the region's strongmen while ignoring the extent to which governments such as Saudi Arabia enable and support extremism and continue to fuel regional instability by harshly repressing their own people.
In Israel, Trump did not even mention the goal of a two-state solution to the conflict between Israelis and Palestinians, leaving serious questions about whether he supports a Palestinian state. And while in Israel, Trump inadvertently admitted publicly that Israel was the source of the intelligence about the Islamic State terrorist plot that Trump gave to Russia. Now there are reports that Israel has changed its procedures for sharing intelligence with the United States.
And as Trump attends his first NATO summit, anxieties among NATO allies are high. In one telling comment, after meeting with Trump in May, NATO Secretary General Jens Stoltenberg reportedly told a former NATO senior official that "The president of the United States has a 12-second attention span." And now there are reports that police in Manchester, England, have stopped sharing intelligence with the United States after confidential information about the terrorist attack in Manchester this week were published in U.S. papers. 
What's missing?
You might have missed it, but Iran re-elected President Hassan Rouhani last Friday by a large margin. Widely interpreted as a vote for relative moderation and engagement with the world, the election results will have real consequences with respect to the nuclear deal and tensions between the United States and Sunni Arab states in the Middle East. As Trump made clear on his trip this week, he intends to push back against aggressive Iranian behavior—a very real and dangerous challenge for the United States—but exactly what path he will follow is unclear, especially when he flip-flops on policies. See, for example, his rhetoric criticizing the nuclear deal all while the Trump administration continues to certify that the deal is working and keeping the United States safe.
What's on deck in the world for next week
Tomorrow, President Trump will wrap up his first foreign trip as president with a G-7 summit meeting in Sicily, Italy. G-7 meetings are usually opportunities to strategize with some of America's closest allies about key global challenges ranging from climate change and trade to global health and terrorism. With Trump's desire to massively reduce the U.S. foreign assistance budget and his views on many of these issues at odds with those of key American allies, don't be surprised if this first G-7 summit is a bumpy one.
Better ideas
Trump's fiscal year 2018 budget proposal—submitted to Congress on Tuesday—slashes funding for the U.S. Department of State and U.S. Agency for International Development (USAID), signaling Trump's intent to cripple U.S. diplomacy and development tools. While Congress seems skeptical of such massive cuts, cuts anywhere close to the proposed levels would be devastating not only for U.S. national security but also for America's economic growth and American jobs, as 225 business leaders made clear in a letter to Secretary of State Rex Tillerson this week.
Instead of unilaterally disarming America of its most effective foreign policy tools, Trump should recognize the importance of diplomacy and development to U.S. national security, boost the budgets of the State Department and USAID, and integrate all aspects of American power together in his foreign policy approach.
Quote of the week
This week's quote of the week is a picture of the week—Trump, Saudi King Salman bin Abdul-Aziz Al Saud Salman, and Egyptian President Abdel-Fattah el-Sissi huddled around an orb at the opening of a counter-terrorism center. The images are weird, to say the least. For an explanation of the orb's properties, check out this New York Times article here.
Read of the week
A group of Afghan women are starting a magazine in Afghanistan dedicated to providing a forum to discuss issues relevant to young Afghan women. Meanwhile, support for human rights and women's empowerment has been conspicuously absent from Trump's foreign policy priorities.
Weekly Trump-Russia reminder
President Trump seems intent on making his defenders squirm by repeatedly giving the American people more and more evidence of his suspicious ties to Russia. According to reports, Trump fired the FBI director for investigating ties between his campaign and Russia. He gave the Russian foreign minister highly classified intelligence that had not even been shared with America's closest allies. He tried to stop an FBI investigation into Michael Flynn. And now we are learning of 18 previously unreported contacts between the Trump campaign and Russian officials during the campaign. For a reminder of the whole Trump-Russia connection from the beginning, watch this video.
126 days still violating the Constitution
According to reports, Trump asked Director of National Intelligence Dan Coats and National Security Agency Director Michael Rogers to deny any collusion between the Trump campaign and Russia. That doesn't sound suspicious…

Please send feedback, comments, and ideas to mhfuchs.af@americanprogressaction.org and stefaniemerchant.af@americanprogressaction.org.
The positions of American Progress, and our policy experts, are independent, and the findings and conclusions presented are those of American Progress alone. A full list of supporters is available here. American Progress would like to acknowledge the many generous supporters who make our work possible.
Authors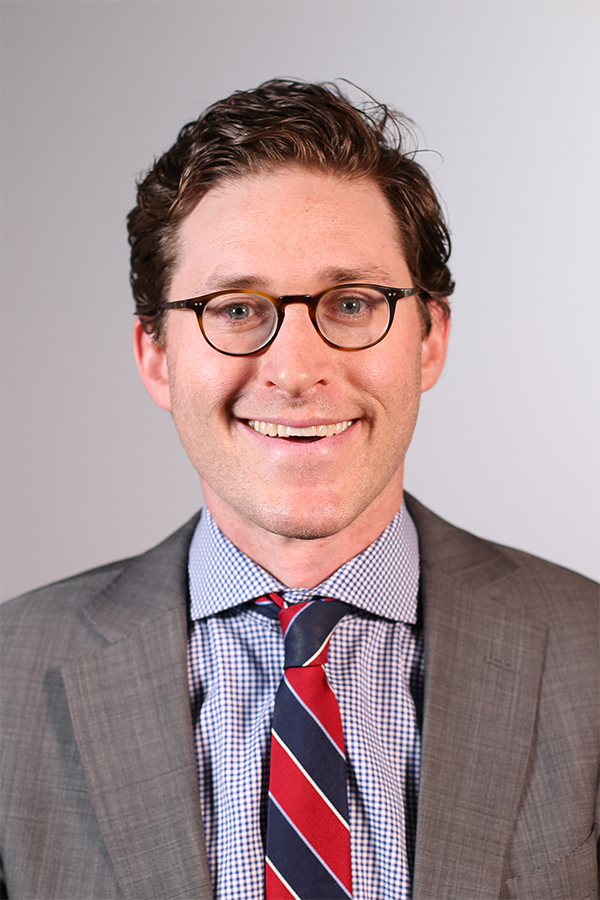 Michael Fuchs
Senior Fellow Stefanie Merchant
Special Assistant