The tapes don't lie (but Trump does)
This piece was originally published in the September 16, 2020 edition of CAP Action's daily newsletter, the Progress Report. Subscribe to the Progress Report here.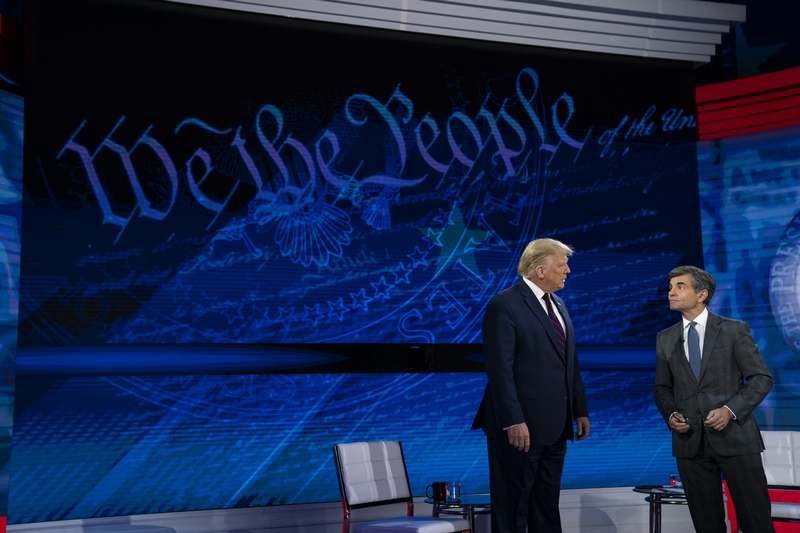 "I actually, in many ways, I up-played it."
— Trump, responding to questions about his downplaying of the coronavirus. [Narrator: He did not "up-play" it.]
Quinn is a college student with Type 1 diabetes. When Quinn was younger, her family sometimes had to go to extremes to afford insulin, including rationing their meals.
Now, with families like Quinn's still struggling to afford critical treatment, Trump is trying to rip health coverage away from 23 million Americans.
Our health care system is already broken. What could the future look like if Trump gets his way?
Share Quinn's story on Twitter and Facebook to get the facts out: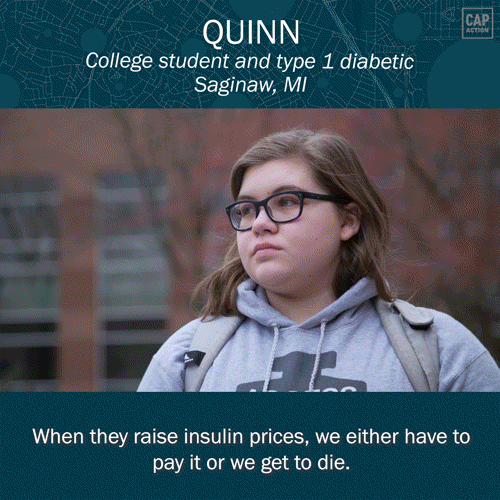 IN THE NEWS
In a town hall with George Stephanopoulos last night, Trump lied about the pandemic, his support among Black voters, Joe Biden, and more. According to CNN's count, he made at least 22 false or misleading claims over the course of the interview. Among them was his suggestion that Joe Biden — who has not held public office since 2017 — failed to implement a national mask mandate during the COVID-19 pandemic, an idea Biden has supported as a candidate. (Fact check: Trump, not Biden, is the president, which has been the case for the entire duration of the pandemic.)
Trump also tried to deny what we now know he admitted to on tape — that he intentionally downplayed the virus — despite saying on the record as early as February that he understood the severity and risks it posed to the public. Even so, as CNN fact checker Daniel Dale noted, "we didn't need Woodward's tape to know Trump had downplayed it." He has consistently contradicted expert guidance and set a bad example by refusing to wear a mask, holding large in-person rallies, and pushing for a premature return to normal.
Tropical Storm Sally has breached the Gulf Coast, blanketing parts of Florida, Mississippi, Louisiana, and Alabama with severe winds and rain. The worst part? Experts say the damage isn't over. Since Sally made landfall as a Category 2 hurricane, it's reached wind speeds of 105 miles per hour and left some areas with as much as 24 inches of rain. An entire section of the Three Mile Bridge in Florida's panhandle collapsed this afternoon.
If you feel like we're nearing the end of the hurricane alphabet a bit soon this year, you're not alone. Trailing Sally are not one, not two, but FOUR additional tropical cyclones, which has only happened once before. That brings us all the way to Tropical Storm Vicky, meaning we're only four storms away from running out of letters. We know we sound like a broken record here, but the overwhelming majority of scientists agree: Climate change is responsible for the heightened intensity of these recent storms, as well as the wildfires, flooding, rainfall, and a long list of other catastrophic weather events.
How do you debunk right-wing lies without promoting them in the process? Don't miss today's edition of What's Trending?, where we explain the "truth sandwich" method, localized disinformation, wildfire conspiracies, and more. Subscribe here to get it in your inbox next week.
IN CASE YOU MISSED IT
The nurse who bravely came forward with disturbing allegations of immigrant women in a Georgia ICE facility being forced to have "mass hysterectomies" appeared on MSNBC last night. Dawn Wooten, who left her job at the facility in July, said that women at the center would approach her to ask why they needed the procedures. "I had several detained women on numerous occasions that would come to me and say: 'Ms Wooten, I had a hysterectomy…Um, why?'", she told Chris Hayes. "I had no answers as to why they had those procedures." Wooten wrote in her official complaint to the DHS Inspector General that the hysterectomies were so common that women referred to a certain doctor as the "uterus collector." Several members of Congress are demanding an investigation into the situation.
Trump is stopping by Wisconsin tomorrow for another campaign rally. Reminder: We are still in the middle of a pandemic. Earlier this week, Trump held an indoor event in Nevada, which violated his own administration's COVID-19 safety guidelines and resulted in the hosting venue being fined by the city. His administration's botched handling of the pandemic — and their lies to the American people about the danger it posed — have led to the deaths of more than 195,000 Americans, including more than 1,200 in Wisconsin alone.
WHAT WE'RE READING
Like the Progress Report? Our team relies on the support of grassroots progressives like you. Chip in $5 or whatever you can to power our work.
The positions of American Progress, and our policy experts, are independent, and the findings and conclusions presented are those of American Progress alone. A full list of supporters is available here. American Progress would like to acknowledge the many generous supporters who make our work possible.