The Trump tour continues with COVID on the rise
This piece was originally published in the June 24, 2020 edition of CAP Action's daily newsletter, the Progress Report. Subscribe to the Progress Report here.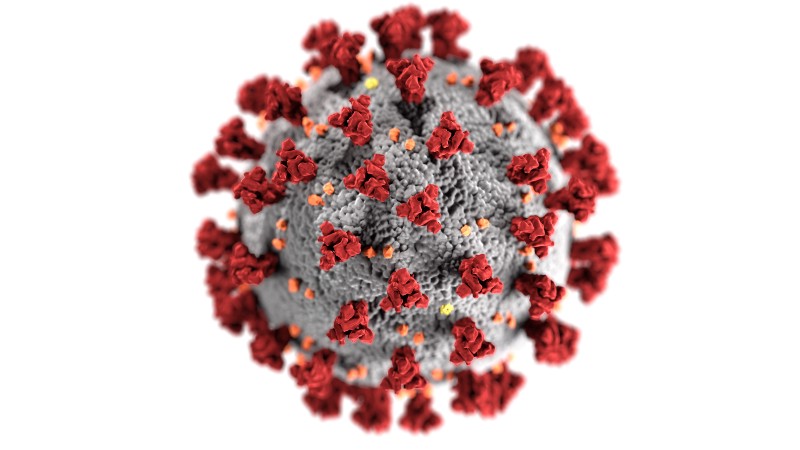 "We have to stop pretending this is over."
— Sen. Elizabeth Warren, calling out those in power who have moved on from the coronavirus pandemic
Florida once again surpassed its own record increase of confirmed coronavirus cases today, with 5,511 new cases reported. This outpaces the state's previous record increase, set just days before, by more than 1,000 cases.
Yet even with cases on the rise in Florida and dozens of other states, Trump continues to set a dangerous example. Last night, he violated local restrictions and again ignored the advice of experts when he refused to wear a mask at his campaign event in Arizona — a state seeing record cases and increases in hospitalizations.
Americans are tired of Trump's reckless leadership. But don't just take it from us.
Watch Ron, a Republican veteran, excoriate Trump's use of the military for political gain, then share the video on Twitter and Facebook: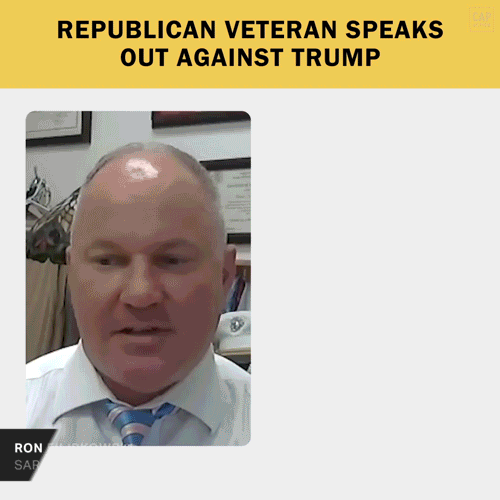 IN THE NEWS
Trump's lawsuit to repeal the Affordable Care Act could cause more than 23 million people to lose their health coverage, according to a new report from CAP. This news comes a day before Trump and his GOP allies file their opening briefs in the Supreme Court case to repeal the landmark health care law that expanded coverage to millions of Americans. It's clear that Trump's recession has made the impacts of a potential ACA repeal even worse — this number is 3 million higher than originally predicted before Trump's failed pandemic response.
Senate Democrats rejected Republicans' so-called "police reform" bill this afternoon in a procedural vote. The JUSTICE Act has been criticized by experts and activists for failing to include any substantive police accountability measures. "The JUSTICE Act is woefully inadequate, deeply flawed, and painfully weak," said Senator Cory Booker in a statement today. Booker and his colleague Senator Kamala Harris have led the Senate's push for real police reform with the introduction of the Justice in Policing Act, which the House will vote on tomorrow.
Trump spoke at a crowded and largely mask-free church in Phoenix, Arizona last night, where he once again used a racist slur to describe the coronavirus. His risky tour across America in the midst of rising coronavirus cases will continue tomorrow with a Fox News event in Wisconsin.
For the latest on Trump's botched pandemic response, check out BLINKING RED, CAP Action's running timeline of how the Trump administration ignored warnings, misled the public, and made the coronavirus crisis worse.
IN CASE YOU MISSED IT
The governors of New York, New Jersey, and Connecticut announced an agreement today to require travelers entering the region from states with high levels of coronavirus cases to quarantine for 14 days upon entry. "We have taken our people, the three of us from these three states, through hell and back," said New Jersey Governor Phil Murphy, "and the last thing we need to do right now is subject our folks to another round." The New York City metropolitan area was, for some time, the epicenter of the pandemic in the United States.
Trump threatened protesters who were attempting to remove a statue of Andrew Jackson near the White House with "long-term jail sentences" yesterday. Jackson owned at least 150 enslaved people at the time of his death and was responsible for the forcible removal of Native Americans from their home land, which resulted in the deaths of nearly 4,000 Cherokees. Despite this, Trump has listed Jackson as one of his heroes.
Kentucky managed to avoid many of the primary debacles we witnessed in Georgia and Wisconsin, but voters still experienced problems voting in yesterday's primary election. The state closed down many of its polling places due to concerns over the coronavirus pandemic, leaving cities like Lexington and Louisville with just one polling place. In Louisville, that meant a single voting location for more than half a million eligible voters. When the Louisville polling place abruptly closed at 6 PM, voters who were still waiting in line began banging on the windows rightfully demanding they be able to exercise their right to vote. Thankfully, polling hours were extended, but only after candidates sought an emergency injunction. The clearly flawed rollout of pandemic-era voting that we've seen in recent months is a sign of how November's election could go if we don't fix systemic issues within our electoral system — and fix them quickly.
WHAT WE'RE READING
23 year-old Elijah McClain was buying iced tea last August in Aurora, Colorado when someone called 911 to accuse him of "suspicious behavior." McClain, who had anemia, wore a ski mask to stay warm. Police then brutally restrained and killed him. Sign the petition to demand these officers are brought to justice.
The positions of American Progress, and our policy experts, are independent, and the findings and conclusions presented are those of American Progress alone. A full list of supporters is available here. American Progress would like to acknowledge the many generous supporters who make our work possible.