The Worst of Washington: Georgia Senators downplayed pandemic, helped block aid for Georgians…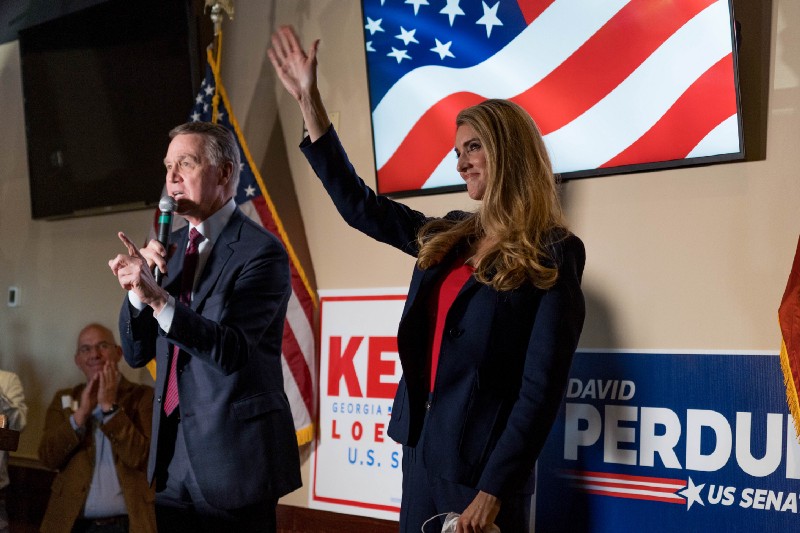 Loeffler missed half of her assigned coronavirus committee hearings…
Recently the Daily Beast revealed Perdue is now involved in a third separate insider trading scandal.
Georgia Senators Loeffler and Perdue have a history of downplaying the economic and public health impacts of the coronavirus while seeking to personally profit from it. Both Senators have denied using confidential information to inform their stock trades and the Senate Ethics Committee found that neither broke any federal law, but on the very day these Senators were first privately briefed about the potential impact and spread of the virus in January, both reportedly started making moves to ensure their personal fortunes would grow. They abandoned companies that would likely suffer and invested in those would likely gain. Embracing the worst of Washington corruption, their first instinct was to protect their wealth not the health of Georgians and the American people. According to reports, they seem to have bet on Georgians dying in the short term to make long term profit.
As cases spike exponentially, Georgia has been devastated by the Coronavirus, with 415,000 cases, 8,800 deaths, 106 percent of the February unemployment rate, and small businesses that have been the backbone of the state closing by the hundreds. The Black community in Georgia has been disproportionately affected on every front, even as Georgia's Senators have profiteered off of the crisis. Nearly 150,000 Georgians stand to lose unemployment insurance benefits at the end of December because Perdue and Loeffler have been blocking aid to small businesses and unemployed people.This is after Perdue and Loeffler stood in the way of raising the minimum wage in Georgia to $15 — something that would have given 1.575 million Georgians a raise.
They recognized and allegedly capitalized on the havoc the pandemic could wreak personally, yet repeatedly downplayed the virus to constituents, missed Senate hearings with public health experts, praised Trump's inept response, and joined McConnell's move to delay additional coronavirus relief measures that passed the House in May.
On top of it all, they voted a combined 11 times to repeal protections in the Affordable Care Act, and have both consistently supported taking health care away from 461,000 Georgians and stripping protections for 4.4 million Georgians with pre-existing conditions.
How they downplayed coronavirus and what they said about blocking aid.
Georgia layoffs and shutdowns
Perdue and Loeffler's financial moves made clear they looked to profit off of the virus.
On January 24th, the same day Senators Loeffler and Perdue attended a closed-door coronavirus briefing for Senators, both started making moves in the stock market that would personally benefit their bank accounts. The trades involved companies the virus would drastically impact, which their financial disclosures showed they benefited from. Both senators claim these well-timed trades happened without their knowledge and were completed by third party financial advisers. You can find a complete list of both Senators' transactions on and after the date of the private briefing here and some highlights are below:
Even Prominent Conservatives Brutally Condemned Loffler's Apparent Corruption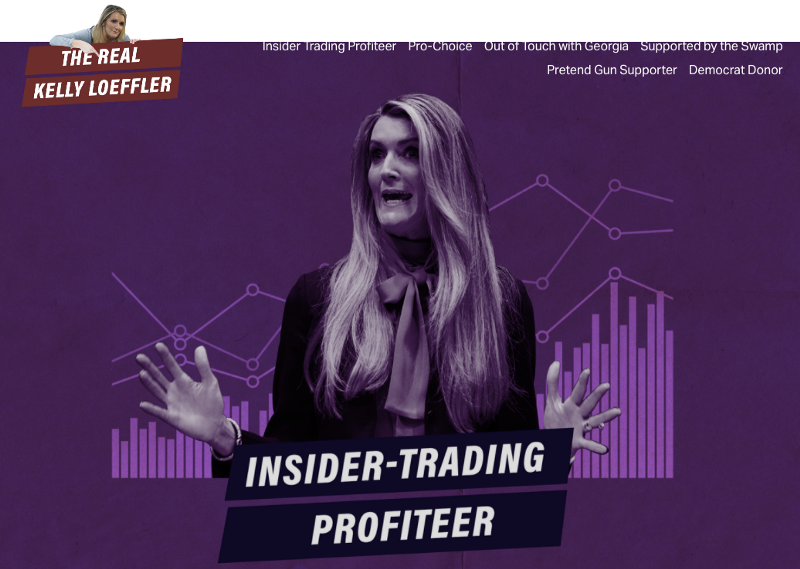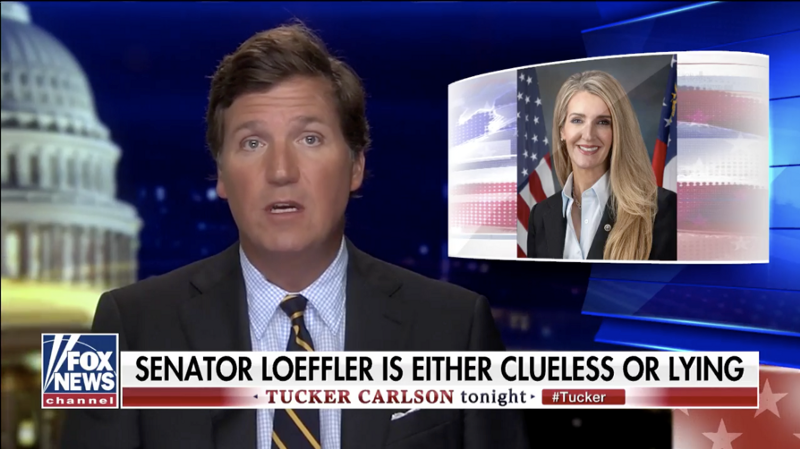 The positions of American Progress, and our policy experts, are independent, and the findings and conclusions presented are those of American Progress alone. A full list of supporters is available here. American Progress would like to acknowledge the many generous supporters who make our work possible.