An Unhealthy Dialogue on Health Care
A healthy dialogue on our healthcare system is lacking in the current debate on the issue, writes Eric Alterman.
Part of a Series

On paper, the problem is clear. We spend far more than any other country in the world on health care and get a poor return on our investment: shorter life expectancies than most of Europe and Canada, higher infant mortality rates, 50 million people still without any health coverage, and millions more declaring bankruptcy to pay medical bills. We're all familiar with wrenching stories of people who can't afford health insurance or are denied coverage, and are forced to suffer with—and even die from—treatable illnesses.
Presidential candidates have, for the past year, been doing their best to address this problem, and with good reason. Health care is the number two concern of voters, behind the Iraq war, and three-quarters of voters expect America's next president to do something about health care costs.
Given the complexity of the problem, the media plays a crucial role in educating the public about its options. But on three simple and essential points, reporting has proven itself deficient: indulging politicians who claim, indefensibly, that the United States enjoys the world's greatest health care system; failing to emphasize the sound economics behind government-provided health care—and the shaky economics behind consumer-driven care; and neglecting overwhelming popular opinion in favor of government solutions to the health care crisis.
Conservatives like to claim that American has "the best health care in the world." It wasn't 30 seconds into the very first Republican debate in May that New York Mayor and then-candidate Rudy Giuliani made that now clichéd claim. Chris Matthews and the two top editors at Politico.com, the moderators of the debate, sat by in silence.
Perhaps relieved that the batty claim would not be checked, the candidates began regularly proclaiming America's health care the best. Fred Thompson made it a regular line of his; he even put it on his website. All of the candidates agreed when asked in January by ABC's Charlie Gibson that America had the best health care in the world.
The first step is always admitting that you have a problem, and the conservative candidates—empowered by a co-dependent media—appear unwilling to do so. The evidence to the contrary is overwhelming: the World Health Organization ranked our health system at 37th in the world, spending is out of control, measures of overall health are poor, millions are uninsured, and 18,000 die each year in America because of a lack of medical coverage.
Perhaps these candidates just mean that the health care provided in America is very good, but that the number of Americans it's provided to and the cost it's provided at is inconsequential. But shouldn't they be probed to justify that position? Apparently not.
Another journalistic oversight comes when equal time is given to those who say government needs to intervene to fix health care, and those who say the opposite. Take for example the recent one-hour special on CNN hosted by Dr. Sanjay Gupta, interestingly titled "Broken Government: Health Care, Critical Condition." Gupta does ponder whether this is an appropriate name for a show on a health care system that is largely run by private corporations, and then provides his analysis: a sound bite from arch-conservative Grover Norquist, who says government is the problem, and a bite from Sen. Ted Kennedy saying the opposite. He concludes the show by saying "There are a lot of different opinions on how to get out of this health care mess."
On the pro- and anti- government sides of the health care debate, it's true that liberals generally take one side and conservatives another, but that doesn't mean the positions have equal weight. This is the fundamental weakness of so-called "objective journalism."
Simply, government does a better job at providing health care than private companies do. Medicare operates with about 2 percent overhead; conversely, private health insurance companies operate with at least 15 percent overhead. And a 2003 study by the Harvard School of Medicine and the New England Journal of Medicine found that there is $400 billion in administrative waste in the private health care industry—one out of every three health care dollars.
The quality of care in government-run health systems is excellent—our own VA system, which is entirely government-run, consistently ranks better than even the Mayo Clinic or Johns Hopkins in quality and performance rankings. These are all facts sadly absent from Dr. Gupta's report and much of the on-one-hand reporting around the health care crisis.
The evidence for government's involvement in health care is strong, as is the voter's preference to see it happen. Polls show that by massive margins, American voters feel it's the government's responsibility to make sure everyone has health care and that it is provided it to those that cannot afford it. This is another fact often overlooked by the media when providing equal weight to proclamations about the government's role in health care. Returning to the debates, when Mitt Romney said "I hear the people say they think we deserve health care for all our citizens but not government health care"—a popular refrain among many candidates—he went unchallenged by Chris Wallace and the other debate moderators.
In diagnosing an illness, doctors need to have all available information in front of them. A healthy dialogue about how we provide medical care in this country needs the same level of evidence. Remember, the first step is to admit we're sick…
Eric Alterman is a Senior Fellow at the Center for American Progress Action Fund and a Distinguished Professor of English at Brooklyn College, and a professor of journalism at the CUNY Graduate School of Journalism. His blog, "Altercation," appears at www.mediamatters.org/altercation. His seventh book, Why We're Liberals: A Political Handbook for Post-Bush America, will be published in March.
George Zornick is a New York-based writer and worked as a researcher on the film, "Sicko."
The positions of American Progress, and our policy experts, are independent, and the findings and conclusions presented are those of American Progress alone. A full list of supporters is available here. American Progress would like to acknowledge the many generous supporters who make our work possible.
Authors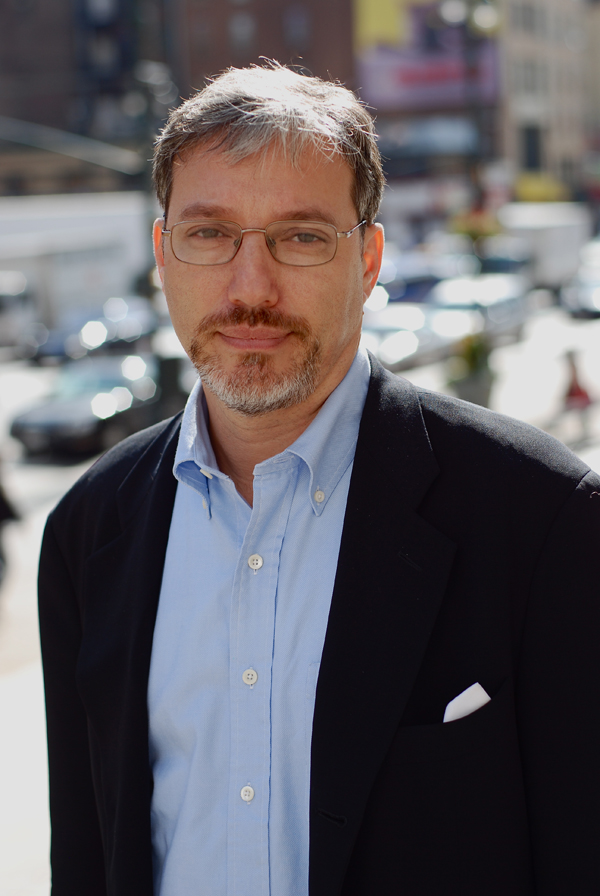 Eric Alterman
Senior Fellow
Explore The Series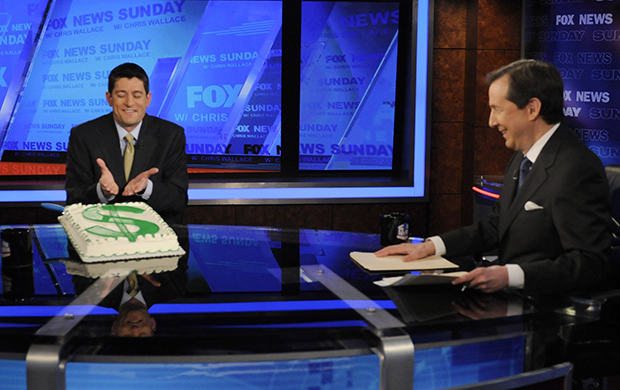 Previous
Of Filibusters and "Stunts," Then and Now

Of Filibusters and "Stunts," Then and Now
Next
Media to McCain: How Long Has This Been Going On?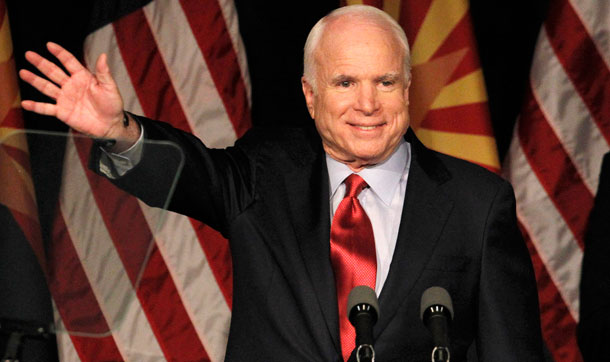 Media to McCain: How Long Has This Been Going On?