This military mom is fed up with Trump's negligence
This piece was originally published in the August 3, 2020 edition of CAP Action's daily newsletter, the Progress Report. Subscribe to the Progress Report here.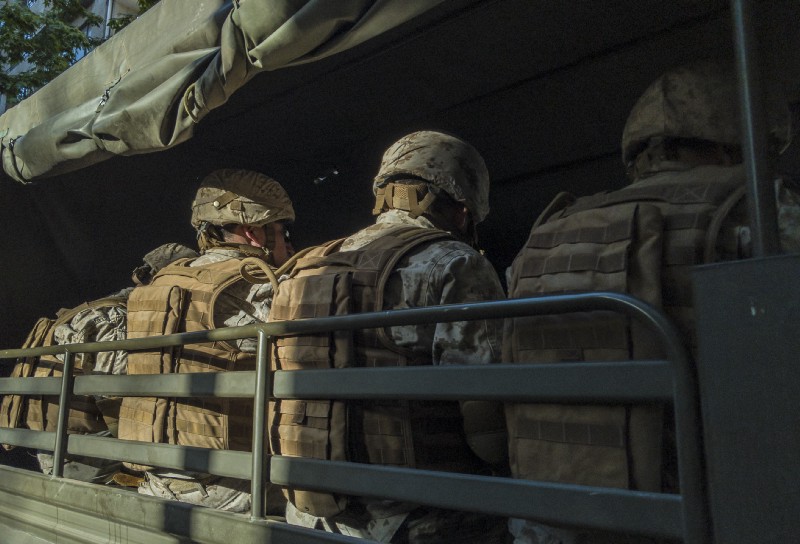 "America First was America oblivious."
— Atlantic writer Ed Yong, reflecting on America's systems-wide failure to control the coronavirus pandemic
Military families are speaking out against Trump's refusal to address reports of Russia placing bounties on U.S. troops.
Jess, whose son is on active duty in the Missouri National Guard, says she's worried about his safety.
"It's horrifying for family members to have lost people in Afghanistan and now wonder if their sons or their husbands or their brothers were killed because of bounties and that the United States looked the other way."
Watch and share Jess's video about the danger Trump poses to service members on Twitter and Facebook: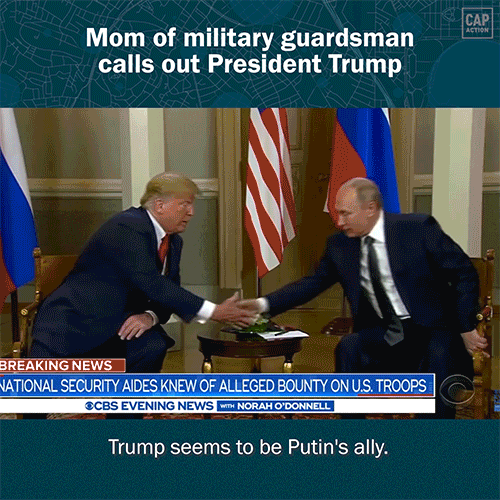 IN THE NEWS
Millions of unemployed Americans are experiencing a dual failure of government during the pandemic. As we know, Trump and his allies in the Senate let the $600 weekly emergency unemployment benefits expire last week and now are pushing to cut this critical federal support by $400 per week in the next stimulus bill. But there's a second, equally harmful crisis taking place at the state level: America's patchwork of hard-to-navigate and dysfunctional state unemployment systems.
Many states' unemployment systems are poorly designed and are not up to modern standards, leaving people applying for benefits — who are likely already tight on resources — with no place to turn when they encounter a problem. Some claimants in Florida still haven't received the payments they requested back in March, the subject of a recent investigation into the state's unemployment system. This out-of-work D.C. bartender whose application is still stalled in the District's system can't pay his August rent and is down to his last few dollars. The current systems that exist to support unemployed people are far from sufficient. The pandemic has only pulled back the curtain.
IN CASE YOU MISSED IT
It's been one year since 23 people were murdered in an El Paso, Texas Walmart by a white supremacist armed with a deadly weapon. We now know that the shooter drove hundreds of miles to the border town with the specific intention of targeting Latinx people and immigrants. Over the past year, we've tragically seen both white supremacy and gun violence persist under a Senate and an administration that have not only ignored these problems but in some cases actively promoted them. Trump is still praising racist Confederate figures who fought to preserve slavery and making blatantly xenophobic and racist comments, recently suggesting that low-income housing will bring crime into affluent suburbs. Meanwhile, Mitch "Grim Reaper" McConnell hasn't done so much as allow for a vote on the critical background checks bill passed by the House last year. Gun sales have also increased during the pandemic, making July the third highest month on record for sales and transfers of firearms in the United States.
More than 80 cities, states, and counties have now declared racism to be a public health crisis. Colorado joined dozens of other local governments this week in issuing one such proclamation. Cities like Denver and Aurora, the site of Elijah McClain's 2019 killing at the hands of police, have seen sustained anti-racism protests in recent months amid a long overdue nationwide reckoning with systemic racism. But racism is no new problem. "It's been a crisis for a lot longer than the awakening that seemingly happened for white-bodied people in the last month with [the killing of George] Floyd," said one employee of the Colorado health department. "This has been the status quo."
WHAT WE'RE READING
Like the Progress Report? Our team relies on the support of grassroots progressives like you. Chip in $5 or whatever you can to power our work.
The positions of American Progress, and our policy experts, are independent, and the findings and conclusions presented are those of American Progress alone. A full list of supporters is available here. American Progress would like to acknowledge the many generous supporters who make our work possible.