Trump is an embarrassment of international proportions
This piece was originally published in the June 29, 2020 edition of CAP Action's daily newsletter, the Progress Report. Subscribe to the Progress Report here.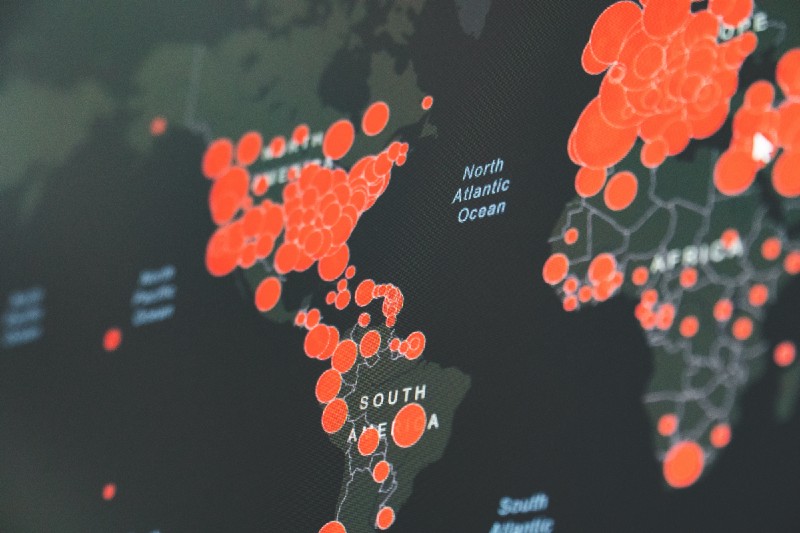 40,587
The number of new confirmed U.S. coronavirus cases recorded on Sunday
Since the outset of the pandemic, other world leaders have acted swiftly to curb the spread of coronavirus. Yet here we are in the U.S., months later, still tallying disproportionately high numbers of new cases. Our death count vastly outnumbers that of every other country.
Our country is a dangerous outlier on the national stage — and it's because of Donald Trump's failed leadership.
Watch the video to understand how serious this crisis still is, then share on Twitter and Facebook: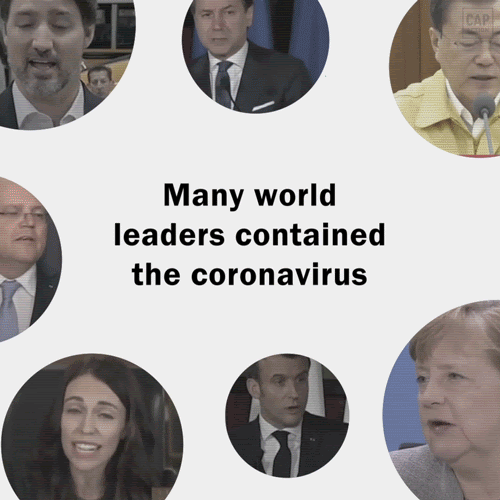 IN THE NEWS
The Supreme Court handed down a victory this morning, striking down Louisiana's unconstitutional admitting privileges law that restricted access to abortion in the state and upholding the precedent set just four years ago in Whole Woman's Health v. Hellerstedt. The court again found that admitting privileges are unnecessary and infringe upon the constitutional right to access abortion. While we will rightfully celebrate today's victory, continued attacks on abortion rights and the recent addition of anti-choice Justice Brett Kavanaugh to the Supreme Court make it clear that long-term, legislative action is needed. We must continue the fight to safeguard the constitutional right to access abortion and to ensure that everyone — regardless of race, income, immigration status, gender identity, or sexual orientation — can get the reproductive health care they need. Abortion is essential, time-sensitive health care and policies must reflect this. Read CAP's statement on today's ruling here and learn more about the June Medical case here.
Trump shared a racist video on Twitter yesterday in which one of his supporters repeatedly yells the words "white power," describing the supporters pictured as "great people." As usual, Trump refused to actually apologize for his latest act of racism or even condemn the "white power" comment. After taking down the tweet, Trump's staff justified it by saying he conveniently "didn't hear" the racist remark on the video. Then, just this morning, Trump retweeted a disturbing video of an armed white couple brandishing a semiautomatic rifle at peaceful Black protesters who were walking past their home in St. Louis, further confirming who he considers "good people."
Over the weekend, multiple news outlets reported that Russia had arranged to pay Afghan forces to target American troops. According to the Washington Post, the Russian bounties are "believed to have resulted in the deaths of several U.S. service members." While Congressional leaders typically briefed on high-level intelligence were taken by surprise, a New York Times report suggests Trump was briefed on the situation as early as March of this year. Regardless of whether the president is lying about what he knew and when he knew it, the real question is why his Administration, which has reportedly known about this information since at least March, has done nothing to protect our troops or hold Putin accountable.
IN CASE YOU MISSED IT
Aurora, Colorado was the site of this weekend's most prominent anti-racism demonstrations, with protesters gathering in honor of Elijah McClain, an unarmed Black 23-year-old killed by Aurora police last August. In a disturbing video from this weekend, police violently attacked and deployed pepper spray on a peaceful group of violinists and onlookers who had gathered in McClain's memory. The officers involved in McClain's death still haven't been fired; rather, they were reportedly reassigned to different posts for their own safety.
This weekend, the Supreme Court rejected a request from Texas Democrats to allow mail ballots to be sent to every eligible voter. With threats to voting rights popping up across the country and an election just months away, it's never been more important to make voting safe and accessible for all Americans. That's why we're asking Congress to take action. Check back tomorrow for more on our push to expand voting access (and how you can help make it a reality).
WHAT WE'RE READING
Help free people in Louisville, KY who were arrested protesting racial injustice, the killing of Breonna Taylor, and the deadly shooting of a fellow protester this weekend by donating to the Louisville Community Bail Fund.
The positions of American Progress, and our policy experts, are independent, and the findings and conclusions presented are those of American Progress alone. A full list of supporters is available here. American Progress would like to acknowledge the many generous supporters who make our work possible.