Trump just threatened to force kids back to school this fall
This piece was originally published in the July 8, 2020 edition of CAP Action's daily newsletter, the Progress Report. Subscribe to the Progress Report here.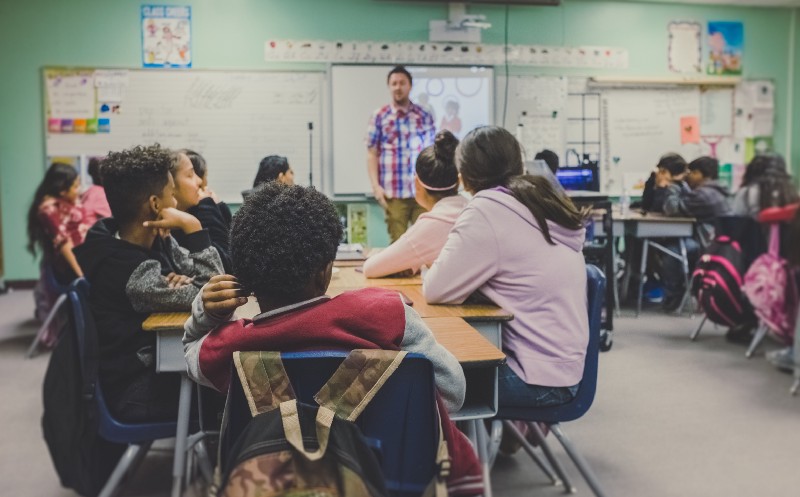 "The global virus capital"
— The New York Times describing America's Sun Belt region, which is now the world's number one coronavirus hot spot
The United States just passed 3 million confirmed coronavirus cases. Cases are growing more rapidly in Arizona, Florida, and South Carolina combined than anywhere else in the world.
And while we account for just 4% of the world's population, the U.S. is responsible for 25% of the world's coronavirus cases.
Trump's chaos has a terrible price.
Share this graphic on Twitter and Facebook to get the facts out: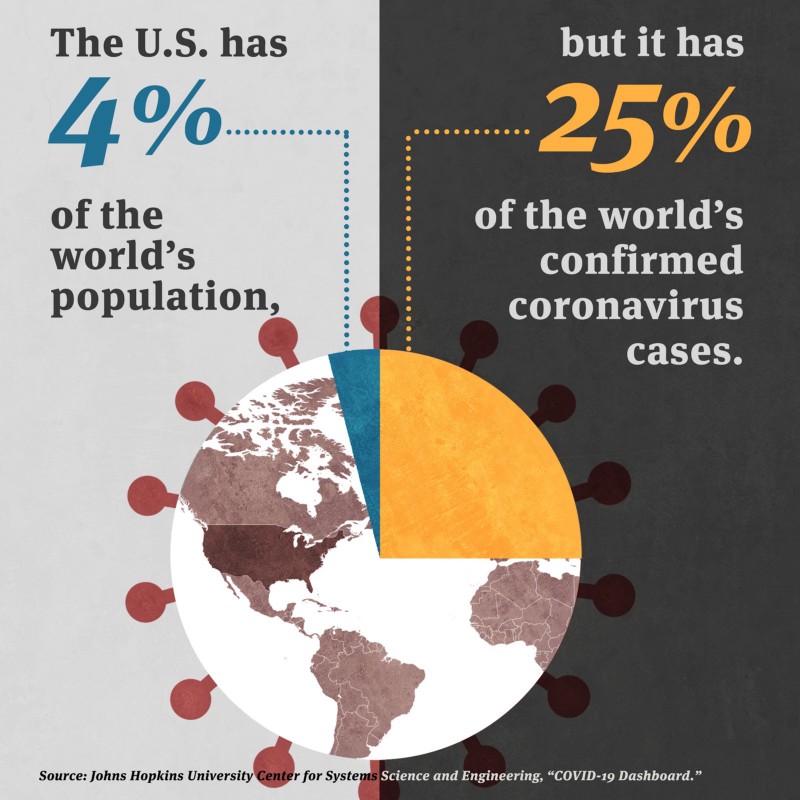 IN THE NEWS
Trump is demanding state and local officials fully reopen public schools for in-person learning in the fall, threatening to cut off federal funding for those schools that defy his wishes despite lacking the authority to do so. As has been the case with Trump's entire response to the pandemic, reopening schools in the fall would go against the guidelines previously issued by career public health experts in his own administration. Trump explicitly and publicly rejected new CDC guidelines to keep kids and their families safe.
Forcing schools to reopen this fall without the federal government keeping them safe would be disastrous. Parents all want their kids to have the best, fullest education, but from all that we know about the scope of coronavirus in the United States, the thought of such a massive influx of young people into what are often overcrowded buildings, presumably more than once or twice a week, is terrifying not only for staff and students but also for those they interact with at home. Parents are worried, scared, and unprepared for what's shaping up to be a chaotic fall semester. Families are already stretched thin both financially and personally. And Trump threatening to intervene makes this already chaotic situation even worse.
The state of coronavirus in Florida is particularly dire. Their outbreak is among the worst in the country (and the world). Forcing schools to reopen in a number of weeks as Floridians experience a record spike in cases and the state's ICUs are at 84% capacity is simply irresponsible and could put students, families, and the public at risk.
But where Trump goes, DeSantis will follow. Florida's governor announced this week that he himself will order public schools to reopen in the fall despite the state's ongoing, internationally unprecedented coronavirus surge. He also just cut $28 million in disease treatment funding from the state's prisons, facilities which we know are hotbeds for the pandemic to spread.
IN CASE YOU MISSED IT
The Supreme Court handed down a decision today that could undermine birth control access for countless Americans. The decision exempts employers and universities with "religious and conscientious objections" from the ACA-mandated requirement that they cover contraception in their employer and student health plans. The consequences will be the hardest felt by young, low income, Black, and Latinx women. You can read CAP's statement on the decision here.
Up to $273 million in taxpayer dollars went to major Trump campaign donors via the Paycheck Protection Program, based on an analysis from the AP. More than 100 companies owned or operated by Trump donors received PPP funds. The analysis points out that most of these Trump-connected companies also received their funding earlier on in the process than most businesses as the administration was struggling to get the program off the ground back in April.
In other PPP news, big banks reportedly made up to $24 billion in fees from the loan program. Meanwhile, new analysis indicates that at least 140,000 small businesses have shut down nationwide, while many of those that did survive have struggled to secure financial support from the federal government.
Lt. Col. Alexander Vindman announced he is retiring from the military, citing a "campaign of bullying, intimidation, and retaliation" from the White House after his testimony during the impeachment hearings last fall. In that testimony, Vindman famously reassured his Soviet-born father that he wouldn't be punished for testifying because, in America, "right matters." His resignation is a stark reminder that Trump's unfounded attacks on career public servants, many of whom have decades-long careers and irreplaceable expertise in their fields, can have real consequences on people's lives.
WHAT WE'RE READING
Facebook is allowing climate denial to fester across the globe. Click here to add your name and demand that they use their power to stop the spread of climate misinformation.
The positions of American Progress, and our policy experts, are independent, and the findings and conclusions presented are those of American Progress alone. A full list of supporters is available here. American Progress would like to acknowledge the many generous supporters who make our work possible.