Trump's administration is scrambling to cover up his impeachable offenses
It's another day in Trump's America—and another day to stand up for what's right. Get the facts to fight back.
Trump betrayed our country and violated the Constitution by asking a foreign government to interfere in the 2020 election on his behalf. Trump has openly admitted to asking for foreign interference—as evidenced by the White House's own call notes from Trump's July 25 conversation with the president of Ukraine. The notes clearly show Trump conditioning aid for Ukraine on the "favor" of drumming up an investigation into a political opponent.
Now, Trump is using his administration to cover his tracks by stonewalling Congress and ordering his staff to refuse to cooperate with the House impeachment inquiry. Trump's attorneys are openly make the case that he is essentially above the law and therefore cannot be investigated by Congress. We know that's not true. He must be held accountable.
Share this video on Facebook and Twitter to make it clear: No one is above the law—not even the president of the United States.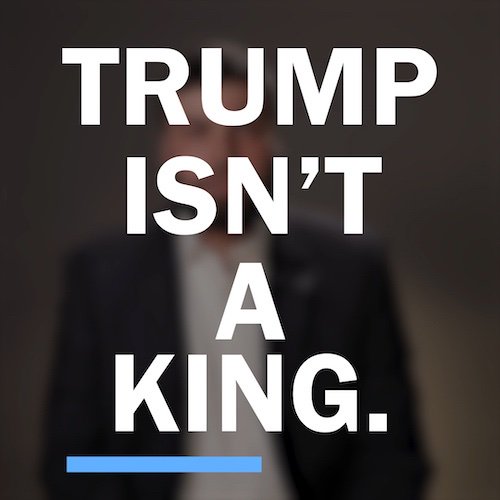 Big progressive ideas
While Trump has been extorting foreign governments and encouraging interference in our elections, progressive leaders have been hard at work introducing plans that improve the lives of American families: