Trump's economy isn't working for working people
It's another day in Trump's America—and another day to stand up for what's right. Get the facts to fight back.
Trump's economy isn't helping working Americans
Trump has repeatedly claimed that today's economy is "the greatest economy in the history of our country." Here's why that's patently false:
Wages: Wage growth isn't anywhere near where it should be. Despite slow growth, Trump blocked a minimum wage increase.
Manufacturing: The American manufacturing sector is in decline and just suffered its weakest three-month stretch in seven years.
Share this chart on Facebook and Twitter to add some much-needed context to today's jobs report: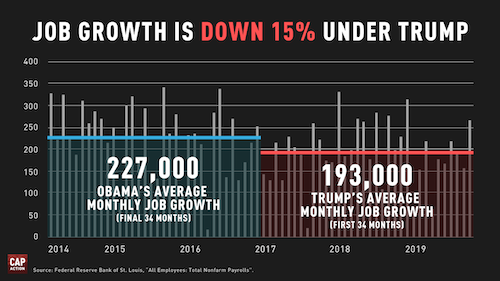 Share this gif to make it clear: Manufacturing is declining under Trump.