Trump's Federal Government Hiring Freeze Hurts Taxpayers and Workers
History demonstrates that a government hiring freeze will lead to more privatization of government services—a move that will cost taxpayers money and make American jobs worse.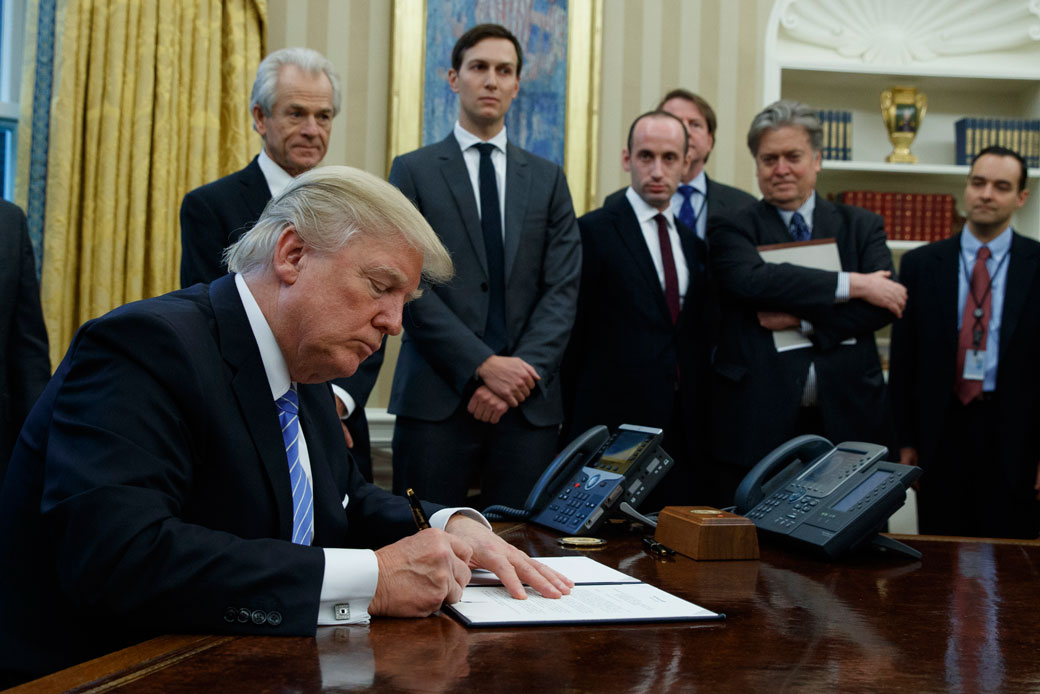 On January 23, President Donald Trump signed a freeze on the hiring of federal employees, a move that echoed President Ronald Reagan's action 36 years earlier to block new federal hiring. Both men were delivering on campaign promises—Trump pledged to "clean up the corruption and special interest collusion in Washington" while Reagan aimed to stop "the drain on the economy by the public sector." While public-sector workers provided an easy scapegoat for both administrations, history shows that President Trump's freeze is likely to harm all Americans as the government is forced to increasingly privatize the delivery of goods and services. As a result, American taxpayers will face higher costs and workers will suffer.
The Trump and Reagan memorandums instituting federal hiring freezes are strikingly similar: Both documents rely on the White House Office of Management and Budget to administer the action; both exempt military personnel and allow for limited exemptions for essential services; and both clearly state that government contracting should not be used to circumvent the intent of the orders.
Perhaps the biggest difference is the magnitude of the challenge presented by freezing federal employment: Between 1980 and 2016, the size of the federal workforce declined 7 percent while the population of the United States expanded 43 percent. Yet Americans will expect the Trump administration to continue to provide the same essential services—including assistance in receiving Social Security benefits, oversight of environmental polluters, and protection of the nation's food and water supply—with an even further diminished federal workforce.
Many lawmakers and worker advocates are questioning how President Trump will be able to deliver on such a promise without privatizing services.
The results of the Reagan-era hiring freeze provide an instructional tale on what will likely happen as a result of President Trump's executive action: A 1982 review by the General Accounting Office—now called the Government Accountability Office—found that hiring freezes instituted by President Reagan and the previous Carter administration did not save money. Instead, they caused federal services to be contracted out. The report concluded that "Any potential savings produced by the freezes would be partially or completely offset by increasing overtime, contracting with private firms, or using other than full-time permanent employees."
Meanwhile, federal spending on defense contracts ballooned during the Reagan era. Watchdog groups uncovered stories of egregious federal waste in which they alleged that crooked contractors billed taxpayers for $7,600 coffee makers, $435 hammers, and—most famous of all—$640 toilet seats.
If President Trump's freeze leads to a similar increase in privatization, taxpayers and workers will likely suffer.
Today, federal contracting scandals are still far too common. For example, on the same day that President Trump signed the hiring freeze, a contractor hired to perform environmental remediation at a federal nuclear storage site agreed to pay $5.3 million to settle claims by the U.S. Department of Energy that the company knowingly overcharged the federal government. There was no determination of liability as part of the settlement.
The freeze raises questions of whether the federal government will have enough staff to identify this sort of fraud in the future. In recent years, the government has expanded the number of federal employees who oversee the contracting process. But problems remain because the most experienced acquisition workers are retiring. The environment may be ripe for corruption as agencies face increased pressure to contract out services with a smaller and smaller acquisition workforce to oversee the process.
Even at current staffing levels, taxpayers regularly foot a higher bill for contracted services. A Project on Government Oversight study found that the government pays contractors 1.83 times more than it would cost to pay federal workers to perform the same service.
Despite the higher costs of federal contracting overall, federal contracting too often creates low-wage jobs that are of significantly poorer quality than federal employment. Historically, and still today, public-sector employment provided good jobs and a pathway to the middle class for people of color and women. Moreover, federal employment does not function as a giveaway to Washington, D.C., elites, as some claim. About one-third of federal workers are veterans, and the vast majority—85 percent—of federal jobs are located outside of the Washington, D.C., area.
Compare this to federal contract work: An estimated 20 percent of contract workers were paid less than the federal poverty level, according to a 2009 report by the Economic Policy Institute, and nearly 1 in 3 companies with the worst safety and wage violations were federal contractors, according to a 2013 report by the Senate Health, Education, Labor, and Pensions, or HELP, Committee majority staff.
While President Barack Obama took a number of actions to raise standards for contracted workers—including a $10.10 minimum wage, required paid sick leave, and a review process to ensure that contractors obey federal workplace wage and safety laws—House Republicans have signaled that they will roll back many of these reforms that ensure contract workers have decent jobs. Outside observers believe the Trump administration is likely to do so as well.
It is too early to fully understand the impacts of the Trump hiring freeze. However, if the past is prologue, President Trump will have a hard time instituting a freeze without relying more heavily on federal contracting—and as a result, taxpayers and workers will likely bear the burden of the freeze.
Karla Walter is Director of the American Worker Project at the Center for American Progress Action Fund.
The positions of American Progress, and our policy experts, are independent, and the findings and conclusions presented are those of American Progress alone. A full list of supporters is available here. American Progress would like to acknowledge the many generous supporters who make our work possible.
Authors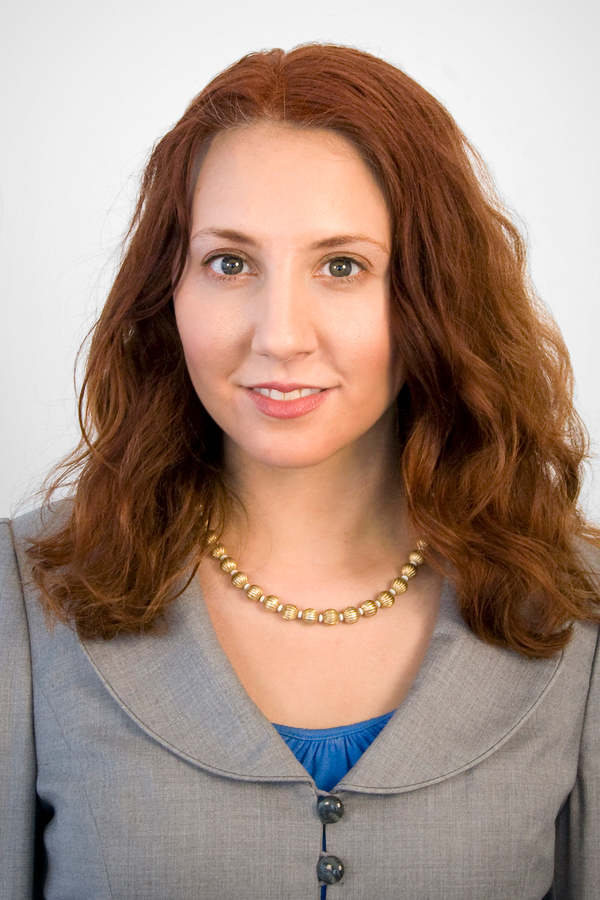 Senior Director, American Worker Project