This piece was originally published in the November 18, 2020 edition of CAP Action's daily newsletter, the Progress Report. Subscribe to the Progress Report here.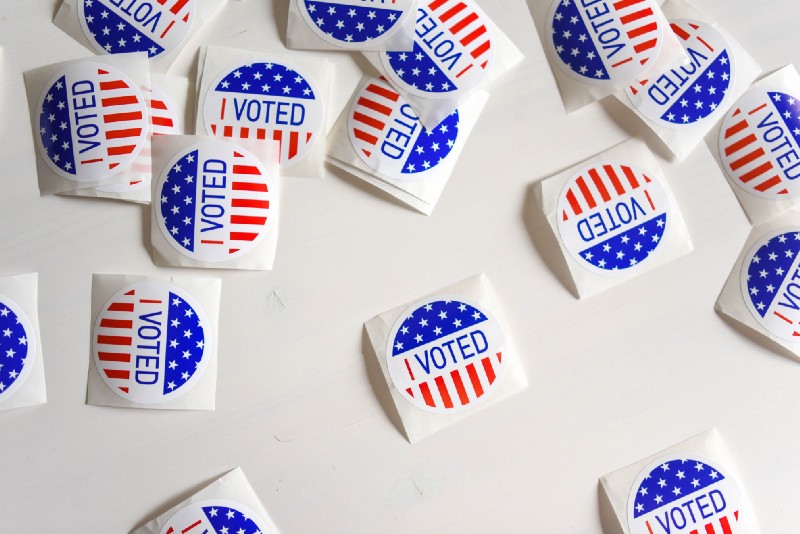 "I'm not quite sure I know what opacity means. It probably means you can see, right?"
— Rudy Giuliani, representing what's left of the Trump campaign in federal court yesterday
What do NBC, ABC, the Associated Press, Fox News, and dozens of Republican politicians have in common?
They've all accepted the reality that Trump's presidency is about to end.
Share this on Twitter and Facebook to get the facts out: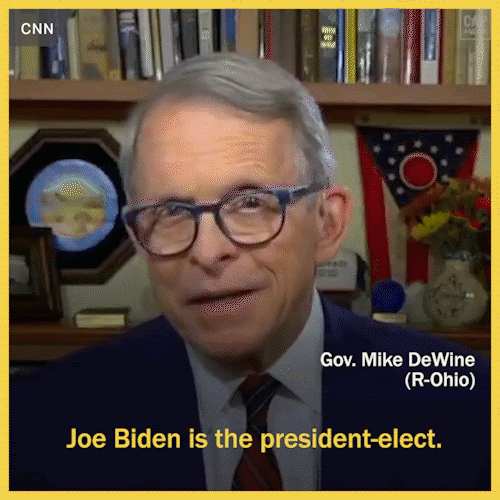 IN THE NEWS
IN CASE YOU MISSED IT
Trump fired a career intelligence official last night via tweet, which is hopefully (but not likely) the last we'll see of that. Chris Krebs, who until yesterday led the federal Cybersecurity and Infrastructure Security Agency, was widely respected for being a rare bright spot in a sea of reprehensible Trump administration officials.
Krebs had been outspoken about the legitimacy and security of the recent election, for which he'd spent years helping prepare state elections systems to ensure they were equipped for potential foreign attacks. Krebs also spearheaded a "rumor control" campaign to combat online election disinformation (more of this, please!) and maintained an active presence on Twitter, where he often fact-checked bogus claims. The final straw for Trump was a recent DHS statement in which Krebs described the 2020 election as "the most secure in American history."
President-elect Joe Biden spoke with more foreign leaders yesterday in the wake of his victory. Among those on the receiving end of these most recent calls were the Prime Ministers of India and Israel, as well as the Presidents of South Africa and Chile.
As progressive Facebook pages shift their focus to the presidential transition, Trump and his supporters are sticking to their narrative of refusing to accept the election results. And what's worse? The only posts from progressive pages last week that came close to reaching as many people as Trump regularly does were a bit of a fluke — they were from former President Obama promoting the release of his new book. Obama is one of the only progressive figures who garners a level of engagement on Facebook that's anywhere near that of the top conservative pages.
49 out of the top 50 conservative Facebook posts last week came from Trump's account, 34 of which contained disinformation about the election.
Read more on the Facebook gap between progressives and conservatives and the rapid spread of election disinformation in today's edition of What's Trending?, and subscribe here to get it in your inbox.
WHAT WE'RE READING
Like the Progress Report? Our team relies on the support of grassroots progressives like you. Chip in $5 or whatever you can to power our work.
The positions of American Progress, and our policy experts, are independent, and the findings and conclusions presented are those of American Progress alone. A full list of supporters is available here. American Progress would like to acknowledge the many generous supporters who make our work possible.