Veterans urge Congress to hold Trump accountable
It's another day in Trump's America—and another day to stand up for what's right. Get the facts to fight back.
"I'm looking to them to fulfill their oath like I did and hold him accountable."

U.S. service members swear an oath to protect and defend the Constitution. So do members of Congress and the president of the United States.
Trump betrayed that oath by extorting Ukraine to interfere in our elections for his political gain. Now, it's up to members of Congress to hold Trump accountable for his impeachable abuses of power.
These U.S. military veterans upheld their oaths to our country. They expect members of Congress to do the same.
Share this video on Facebook and Twitter to hold members of Congress accountable: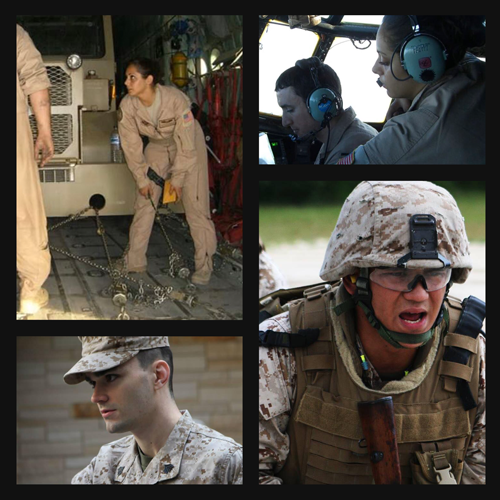 Republicans scramble to distract from Trump's impeachable offenses
It's no longer possible for Republicans to deny Trump's impeachable offenses, so they're resorting to a new strategy: distract from the truth.
In the wake of Ambassador Bill Taylor's damning testimony about Trump's extortion of Ukraine, House Republicans have shifted to disrupting the impeachment process as much as they can. While it's tempting to call House Republicans' storming of the SCIF (an area designed to securely store intelligence) a stunt, it was much more than that. It was a complete sham that threatened our national security.
Today, the misleading distractions continue. Senator Lindsey Graham (R-SC) and Senate Majority Leader McConnell (R-KY) introduced a resolution baselessly condemning the House impeachment process. This comes after Graham tried to get his entire caucus to declare Trump innocent before evidence had even been collected (and they said no.)
Republicans aren't fooling anyone. Just this morning, Fox News legal analyst Judge Napolitano fact-checked Republicans' false attacks on the impeachment inquiry: "I read the House rules…these hearings going on…they are consistent with the rules."
Rep. Elijah Cummings honored at the Capitol

The late Rep. Elijah Cummings is lying in state at the Capitol today. He's the first African American lawmaker to do so.
Watch House Democrats' tribute to Cummings' passionate leadership and life of service here.