Waiting Game
Broken Labor Laws Mean Workers Can't Get a Fair Deal
Current labor law allows employers to indefinitely stall when workers want to unionize; including arbitration in the Employee Free Choice is crucial to stopping the cycle of inaction, write David Madland and Karla Walter.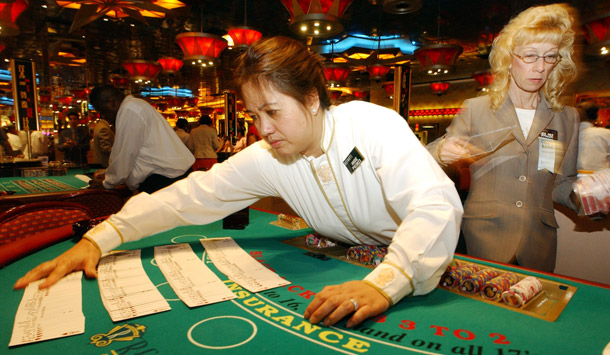 Read also: Getting Real About Interest Arbitration by Thomas Kochan
Two years ago, thousands of workers at four Atlantic City casinos voted to join together and unionize in an effort to improve their wages, benefits, and working conditions. Yet the workers haven't been able to secure any improvements because their employers have used delay tactics to avoid signing a first contract.
The Employee Free Choice Act—a bill currently being debated in Congress to reform several aspects of labor law—can prevent this situation from continuing to be the norm, but to do so it must include an arbitration option that will push labor and management to negotiate in good faith and stop antiunion corporations from gaming the system. An arbitration provision would ensure that the results of democratic elections are respected. In elections for public office, voters expect the candidate with the majority of votes to take office and govern. Yet current labor law allows antiunion corporations to avoid respecting the outcomes of union elections.
More than 80 percent of dealers, keno, and simulcast employees at Caesars Atlantic City casino voted in March 2007 to form a union. The following months saw dealers at Atlantic City's Trump Plaza, Bally's, and Tropicana and slot technicians at Caesars Atlantic City and Tropicana vote to unionize in landslide elections.
Workers are asking for reasonable improvements in pay and benefits to make their jobs better, but the casinos are stalling contract negotiations and have meanwhile cut workers' health care and benefits. Al Welenz, a dealer at Tropicana, told a local reporter, "We're not asking for anything that's unfair, we're just asking for what all workers want…good paying, full-time jobs like they promised, job security, and good health benefits."
Contract negotiations have become protracted as the casinos have engaged in unproductive "bad faith bargaining" and used legal maneuvers as a strategic delay tactic. Current law requires corporations to negotiate in good faith, but the National Labor Relations Board—the federal agency that oversees union elections—has little power to enforce this requirement. The remedy for bad faith bargaining is usually an order to resume bargaining issued by the NLRB, but the board cannot enforce this order. It typically takes years after union certification for a court to issue an enforceable order requiring bargaining, and even then there is no guarantee that a first contract will be reached.
The union at Caesars has met with management 50 times, but it is clear to union representatives that the casino is stalling and these bargaining sessions have not been "productive or serious." Union representatives report that they have not yet sought a bargaining order, citing the NLRB's lack of enforcement capacity.
Gambling empire Harrah's Entertainment Inc. owns both Caesars and Bally's, but the casinos are using distinct methods to stall contract negotiations. After dealers at Bally's voted to unionize by a margin of more than 2 to 1, the casino filed objections alleging misconduct by union supporters and improper Regional NLRB decisions prior to the vote. The NLRB overruled the corporation's objections, but its ruling and certification of the union did not occur until 10 months after the election.
The NLRB found nearly a year ago that Bally's casino in Atlantic City was not negotiating with the union and ordered management to start bargaining, but Bally's is still not agreeing to talks and is appealing the ruling. As a result, the waiting game for workers continues as Bally's refuses to negotiate.
The UAW union represents Atlantic City's newly organized casino workers, and in the absence of strong labor laws to actively promote contract negotiations, it is organizing rallies and a media campaign to call public attention to the corporations' antiworker practices. The campaign's new radio ad points out that Caesars and Bally's have cut workers' hours and benefits while the workers wait for a first contract. Meanwhile, the companies' CEO Gary Loveman raised his own pay from $15 million in 2007 to $39 million in 2008.
Union representatives report that workers' solidarity remains strong, but the largely immigrant workforce feels betrayed that the federal government sponsored the union elections and now doesn't have the power to enforce its results.
Unfortunately, use of bad faith bargaining and legal delay tactics to stall first contract negotiations is a common corporate tactic. Union-busting consultants often advise corporations on how to "bargain to the point of boredom" and organize union decertification campaigns. Indefinite delays can kill the union as workers grow frustrated and lose faith in their ability to be treated fairly at the bargaining table. Without a contract, the union is unable to improve work conditions, negotiate wage increases, or effectively represent workers with grievances against the corporation.
Employees at a Rite-Aid drug warehouse in California voted more than a year ago to unionize. Rather than negotiating in good faith, Rite-Aid has agreed to little more than seniority rules and the installation of union bulletin boards. Rite-Aid continues to engage an antiunion consulting firm, which is coordinating a decertification petition drive. Wal-Mart stalled nine years before it met with representatives of meat cutters that voted to unionize at a Texas store.
Research from MIT's Sloan School of Management shows that even after voting to unionize, most American workers are in for a long wait. Only 38 percent of unions certified through an NLRB election achieve a first contract after one year—and only 56 percent achieve a first contract after two full years.
In order to create truly democratic process, the Employee Free Choice Act needs to include an option for mediation and arbitration. Arbitration encourages negotiations and prevents companies from using delay tactics. The threat of arbitration—not the actual use of the procedure—encourages parties to voluntarily negotiate.
Under this reform, corporations like Caesars and Bally's would know that stalling has less power and that it is in everyone's best interest to begin good faith negotiations immediately. Several provinces in Canada require binding arbitration if labor and management cannot come to an agreement, and workers who form unions reach a first contract 92 percent of the time. U.S. public-sector employers that are covered under arbitration laws also reach contracts without a binding arbitration award 70 percent to 90 percent of the time.
Critics argue that arbitration provisions will rush corporations into unfair agreements. But arbitration is used commonly in other business contracts. In May 2008, more than a dozen business trade groups wrote to Congress stating, "Arbitration is an efficient, effective, and less expensive means of resolving disputes for consumers, employers, investors, employees, and franchisees, in addition to the many businesses that use the same system to resolve business disputes." The arbitration time limits can also be extended by mutual consent of the parties. Voluntary negotiations can proceed as slowly as necessary as long as both parties feel that the other is negotiating in good faith.
Arbitration requirements would mean an end to the waiting game for the thousands of casino workers in Atlantic City. American workers have a democratic right to form unions that can effectively bargain with corporations. The Employee Free Choice Act must ensure that when workers make the democratic decision to unionize, it will result in a first contract.
See also:
The positions of American Progress, and our policy experts, are independent, and the findings and conclusions presented are those of American Progress alone. A full list of supporters is available here. American Progress would like to acknowledge the many generous supporters who make our work possible.
Authors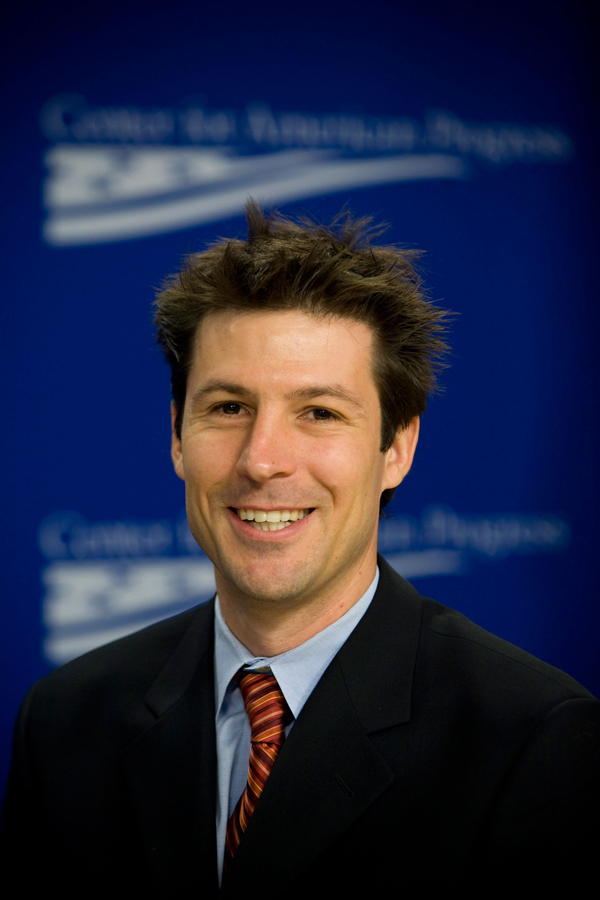 Senior Fellow; Senior Adviser, American Worker Project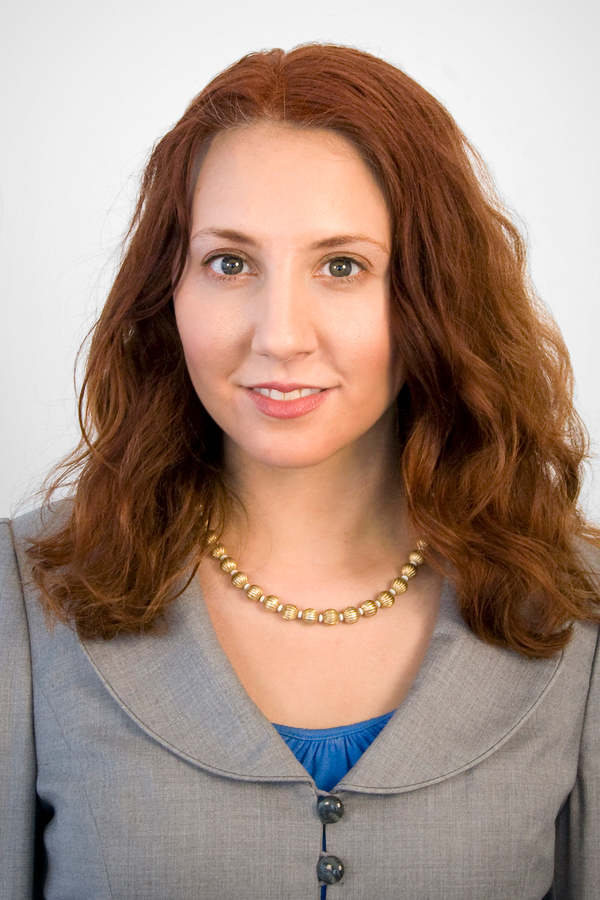 Senior Director, American Worker Project