What House Minority Leader Kevin McCarthy's Commitment to MAGA Extremism Will Mean for Americans
House Minority Leader Kevin McCarthy's new policy vision for a potential GOP U.S. House of Representatives is light on details because the MAGA agenda is heavy on extreme policies.
Ahead of the midterm elections, House Minority Leader Kevin McCarthy (R-CA) plans to announce a "Commitment to America." But instead, he and other Republicans have made a commitment to the extreme MAGA agenda. This agenda includes overturning the Inflation Reduction Act, repealing the Affordable Care Act (ACA), cutting federal education funding, banning abortion nationwide, and ending Social Security and Medicare as we know it. They have already seized judicial majorities that have rolled back abortion rights and impeded gun legislation, and they are looking to solidify control of the judicial branch by blocking President Joe Biden's nominees. They are even set to push the extreme conservative legal theory that state legislatures—not the voters—should decide who wins the presidency.
This extreme policy agenda does not just exist in right-wing echo chambers. In fact, House Republican leadership and the majority of the GOP caucus have demonstrated that they support it. Their agenda would have tangible effects on regular people. Here is what happens to real Americans under extreme MAGA Republican policies.
Cutting Social Security and Medicare
Sen. Rick Scott (R-FL), chair of the National Republican Senatorial Committee and in charge of winning back the Senate for Republicans, released and defended a plan that includes a proposal to put every federal law on the chopping block every five years—including Medicare and Social Security. Meanwhile, Sen. Ron Johnson (R-WI) said earlier this year that "Social Security and Medicare, if you qualify, you just get it no matter what the cost … We ought to turn everything into discretionary spending so it's all evaluated." Blake Masters, who is running for the U.S. Senate in Arizona, proposed privatizing Social Security this summer. Sen. Marco Rubio (R-FL) has suggested the same. New Hampshire Republican Senate candidate Don Bolduc proposed cutting Social Security by $2 trillion. And the Republican Study Committee, which comprises the vast majority of Republicans in the U.S. House of Representatives, released a budget document that plans to cut Social Security.
58.6M
Number of beneficiaries who could lose affordable health coverage if MAGA Republicans succeed in cutting Medicare.
Among older adults, Social Security cuts poverty from 38 percent to 9 percent. Ninety-seven percent of older adults receive or will receive Social Security. If a future Republican Congress cut Social Security, 70 million older or disabled Americans could lose the certainty of their monthly Social Security check, which they spent their careers paying into. Moreover, millions of people who are the survivors or dependents of older or disabled Americans would lose this crucial support. In fact, 1 million children are lifted out of poverty each year by Social Security alone. And if MAGA Republicans succeed in cutting Medicare, as many as 58.6 million beneficiaries could lose the assurance of affordable health coverage.
Banning abortion nationwide post-Dobbs
Last week, U.S. Sen. Lindsay Graham (R-SC) introduced a nationwide abortion ban. Key GOP House leaders—including Minority Leader McCarthy—back a nationwide ban. Former Vice President Mike Pence has been advocating for a national ban all summer. Senate Minority Leader Mitch McConnell (R-KY) said a nationwide abortion ban is "possible." Former U.S. Secretary of State and likely GOP presidential candidate Mike Pompeo made it clear that his goal is to make "abortion illegal nationwide." And 164 House Republicans and 19 Senate Republicans—78 percent and 38 percent of the House and Senate Republican caucuses, respectively—cosponsored a complete abortion ban with no exceptions. Those numbers rise to 46 Senate Republicans and 169 House Republicans for legislation that enacts a 20-week abortion ban.
Under a nationwide ban, 64 million women and girls in the United States between the ages of 15 and 44 would lose their right to an abortion.
Under a nationwide ban, 64 million women and girls in the United States between the ages of 15 and 44 would lose their right to an abortion. Nearly half live in states that have already banned abortion or are poised to do so. A ban would criminalize doctors and rob women and all people who can become pregnant of their basic bodily autonomy while forcing people through unnecessary, incalculable pain, hardship, and trauma.
This could also mean worse economic outcomes for women and families. A recent Center for American Progress report that compared states with and without abortion bans noted that "states that have at least one abortion ban on the books—predominantly in the Midwest and Southern United States—have some of the worst economic outcomes for women and families." Denying women an abortion will only worsen this state of affairs:
[W]omen who were forced to carry a pregnancy to term experienced a wide range of negative financial consequences, including lower credit scores, increased debt, and more negative public financial records such as bankruptcies and evictions. In addition to the impact on women themselves, the study showed that these restrictions are associated with worse child developmental outcomes and a greater likelihood of child poverty.
This could also affect the gender pay gap. According to CAP, "additional studies have found that laws restricting access to abortion widened the gender pay gap for women of childbearing age by pushing them out of the labor force and into lower-paying jobs."
State economies could also lose billions of dollars. According to the Institute for Women's Policy Research, "state-level abortion restrictions cost state economies $105 billion dollars per year by reducing labor force participation and earnings levels and increasing turnover and time off from work among women ages 15 to 44 years."
Pharmacists could also refuse to provide medications if they suspect they are being used to end a pregnancy. This could mean denying women access to treatments for ectopic pregnancies as well as cancer, migraines, arthritis, and many other conditions.
Overturning the Inflation Reduction Act
Minority Leader McCarthy has promised to "put an end to 'Build Back Better.'" After the Inflation Reduction Act passed the House of Representatives, Rep. Chip Roy (R-TX) said, "We should commit to repealing this bill on day one." He also noted that if Republicans gained a majority in the House, they would "come in on day one and say we're going to shut this government down, shut it down." If the Inflation Reduction Act is repealed, here is how everyday Americans would lose out:
Families could lose more than $1,000 in savings per year with repealed clean energy and electric vehicle tax credits.
Households could lose $14,000 in rebates to buy energy-efficient home appliances, which would cost families at least $350 per year.
Installing rooftop solar could become prohibitively expensive for 7.5 million families without the 30 percent tax credit, costing families at least $300 per year.
Families would lose out on $7,500 in tax credits for new electric vehicles and $4,000 for used electric vehicles, preventing families from saving $950 per year in fuel costs.
Carbon pollution would be 1 billion metric tons higher in 2030, multiplying the effects of the climate crisis—devastating extreme weather in particular—on all families.
Medicare would be unable to negotiate lower prescription drug prices for up to 7 million Americans.
An estimated 50 million seniors and people with disabilities could have to pay more than $2,000 per year in out-of-pocket pharmacy costs.
Eliminating the insulin price cap for Medicare beneficiaries could force 3.3 million people to pay more than $35 per month for insulin, missing out on more than $500 in annual savings.
ACA subsidy expansion could disappear, which would cost 13 million Americans about $800 per year on health insurance premiums.
Without investments in the ACA, 3 million more people could lose affordable health coverage.
Corporations with more than $1 billion in profits could once again get away with paying no taxes if the Inflation Reduction Act's 15 percent minimum corporate tax were repealed.
Ending the ACA
Republicans have been trying to repeal the Affordable Care Act since it became law. Asked last week if repealing the ACA would be a priority should Republicans control the House, Freedom Caucus chair Rep. Scott Perry (R-PA) said, "The Affordable Health Care Act made health care unaffordable … ​​Republicans have to be the champion of people being involved in their own health care decisions and their own health care prices. So far that's not how it's been, so we're going to absolutely have to take a look at it." In addition, the Republican Study Committee outlined a repeal-and-replace scheme in their fiscal year 2023 budget proposal over the summer, calling the ACA "a failed federal experiment."
But repealing the signature health care law would have serious consequences for tens of millions of people:
Cutting federal education funding
The right wing has wanted to abolish the U.S. Department of Education since it was created in 1979. Sen. Rick Scott's plan says it plainly: "We will close the federal Department of Education." The Republican Study Committee budget says:
The federal government should not use taxpayer dollars to manipulate school districts around the country. Education should be managed at the state, local and family levels where parents can be most empowered to be involved in their children's education. Education should not be controlled by liberal bureaucrats in Washington who want to impose their radical woke ideology on children.
The committee also proposes eliminating funding for K-12 school improvement, afterschool, and other critical programs. At a Trump rally on September 17, Rep. Marjorie Taylor Greene (R-GA) said that "if the government wants to replace parents and brainwash our children, well you know what? We will just defund the Department of Education."
Defunding the department could put the equivalent of 433,000 teacher positions at risk of elimination—roughly 14 percent of the teacher workforce. If those positions were cut, more than 7 million students could be affected by the loss of one of those teachers, which would exacerbate existing teacher shortages in the wake of the COVID-19 pandemic.
We will close the federal Department of Education.U.S. Sen. Rick Scott
Moreover, 25 million students in schools with high rates of poverty—more than the total population of Florida—would lose $16.5 billion of annual Title I funding. These resources provide financial assistance to school districts with high levels of children from low-income families to help ensure that all children have access to a quality education.
Defunding the Department of Education could have serious consequences for students and teachers across the country:
More tax breaks for the wealthy and big corporations
Minority Leader McCarthy's so-called Commitment to America says that Republicans will "[c]ontinue proven pro-growth tax policies." The Republican Study Committee's budget would eliminate the estate tax, repeal clean energy tax credits, and would lock in a reduction in the top individual income tax rate for the superrich. It opposes the corporate minimum tax and builds upon the Tax Cuts and Jobs Act of 2017, which prioritized the superwealthy and corporations. The budget also called the corporate minimum tax for businesses that make more than $1 billion in profits "a direct tax hike on wage growth." With this tax plan, millionaires could see extended tax cuts worth $36,600 per year, and multimillionaire estates could continue to see a tax cut of up to $4.8 million.
Conclusion
While Minority Leader McCarthy may try to get his candidates to campaign on safe-sounding moderate concepts such as a strong economy, a safe nation, a free future, and an accountable government, the extreme MAGA GOP agenda is out in the open: low taxes for corporations and the superwealthy; cutting Social Security and Medicare; a nationwide abortion ban; cutting federal education funding; and repealing the ACA and the Inflation Reduction Act. These are the real stated goals of the MAGA Republicans, both in office and candidates.
This MAGA agenda is packaged with an assault on free and open elections and the radicalization of the judicial branch. Take, for example, Virginia Gov. Glenn Youngkin (R). Seen by some as a moderating force—the "Republican who wants to end the Trump era"—he was elected last year as a business-friendly Republican who used safe-sounding words similar to Minority Leader McCarthy's. Yet as governor, Youngkin is taking away trans kids' rights in Virginia public schools and campaigning for extreme MAGA GOP candidates across the country. As Jamelle Bouie puts it, even this "more polished and ostensibly moderate Republican politician" sees that in today's MAGA GOP, there is "no path to power that doesn't treat election deniers and their supporters as partners in arms." Republicans may pretend at moderation, but their stated goals prove the dangerous nature of the MAGA agenda.
The positions of American Progress, and our policy experts, are independent, and the findings and conclusions presented are those of American Progress alone. A full list of supporters is available here. American Progress would like to acknowledge the many generous supporters who make our work possible.
Authors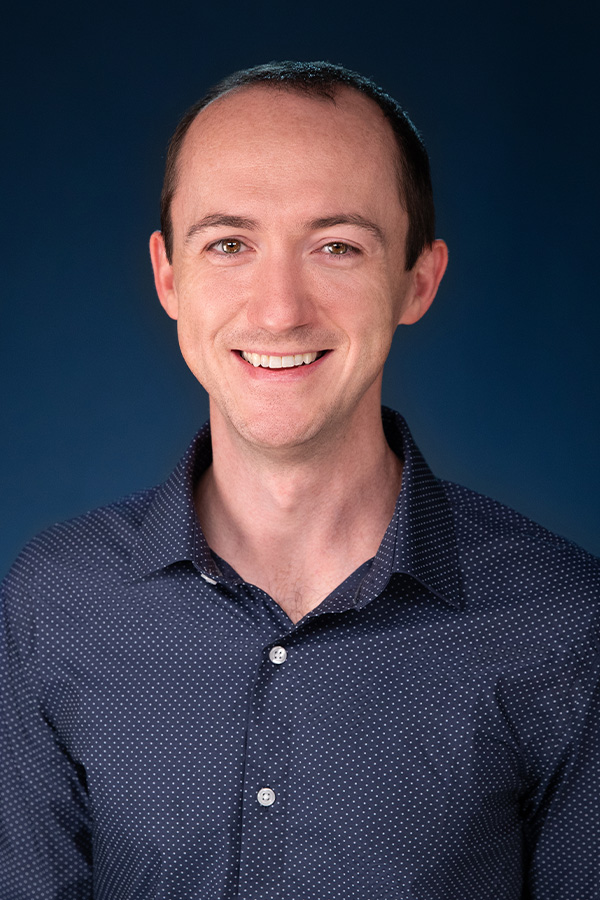 Director of Special Research Projects, Digital Advocacy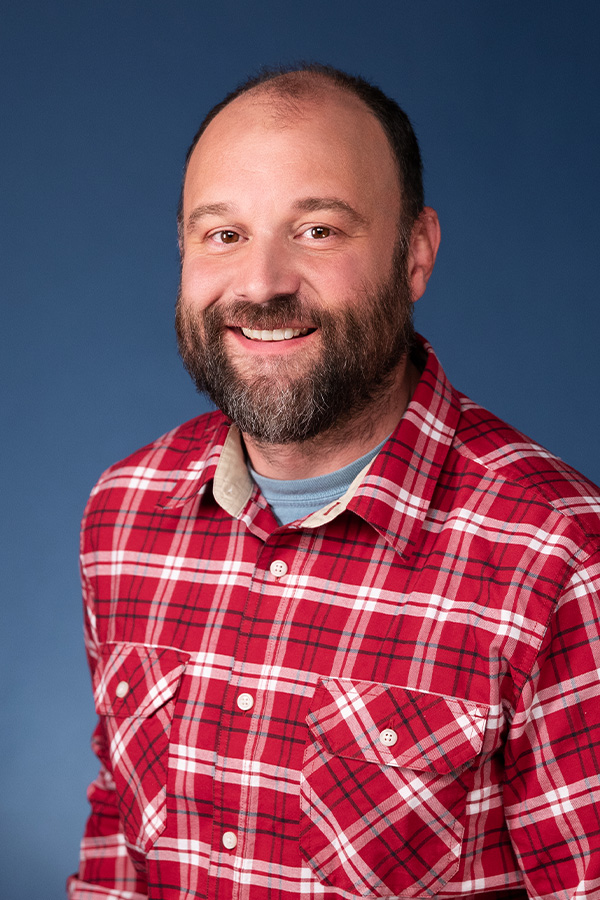 Senior Director of Research, Advocacy and Outreach