What Trump knew and when he knew it
This piece was originally published in the September 10, 2020 edition of CAP Action's daily newsletter, the Progress Report. Subscribe to the Progress Report here.
"I wanted to always play it down."
— Trump, talking about the COVID-19 pandemic in a March 19 interview with Bob Woodward
Trump knew from the beginning just how deadly the coronavirus crisis could be.
He did nothing. He intentionally lied to the American public.
And now 190,000 Americans are dead. Chaos has a terrible price.
Share this video on Facebook and Twitter to get the facts out about Trump: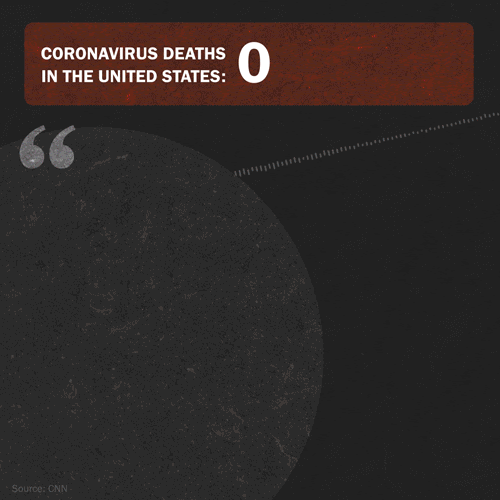 IN THE NEWS
In an attempt to distract from his damning interview with Bob Woodward, Trump announced yesterday (via tweet, of course) that he'd be releasing a shortlist of potential Supreme Court nominees. Before we dig in, remember that there isn't currently a seat open for him to fill. While several justices are getting up there in age, we don't have any reason to expect a vacancy at this moment.
That being said, let's take a look at who's on Trump's shortlist — and "activist judges" doesn't begin to cover it. Here are the nightmarish possibilities America has to look forward to in the event of a SCOTUS vacancy:
Sen. Ted Cruz (R-TX). Possibly the most well-known and least-liked Republican Senator, Cruz came to the national stage in 2013 when he vocally opposed a government funding bill because it didn't "defund Obamacare." Cruz spoke on the Senate floor for 21 hours, reading Green Eggs and Ham and Ayn Rand as thousands of federal employees were furloughed without pay. More recently, Cruz made headlines for suggesting that there are no dangers involved in pregnancy, a lie deployed in service of his argument against funding for abortion and other reproductive health services.
Kentucky AG Daniel Cameron (R). Social media is filled with calls to "arrest the cops who killed Breonna Taylor." This is the man on the receiving end of those pleas. Nearly six months after her killing at the hands of Louisville police, Cameron has taken zero action to seek justice for Breonna Taylor. He did, however, take the time to speak at the RNC last month.
Sen. Josh Hawley (R-MO). Although Hawley has now declined a potential offer to join the Supreme Court, he's not immune to scrutiny. Elected to the Senate in 2018, Hawley is known for his faux-populism and anti-China rhetoric. Also notable are his recent advocacy for limiting legal immigration, which comes as no surprise considering he proudly stood by Trump's inhumane family separation policies. As Missouri Attorney General, he helped lead the Trump-backed lawsuit to overturn protections for people with pre-existing conditions, which is heading to the Supreme Court as we speak.
Sen. Tom Cotton (R-AR). On a list full of people who should never be within a mile of the Supreme Court, Cotton manages to take the cake. The 43-year-old Republican from Arkansas — who was once deemed "America's most dangerous senator" — is best known for being a shameless racist with a warmongering streak. Among his most notable moments are writing an op-ed calling for Trump to sic the military against protesters and describing slavery as a "necessary evil" less than two months ago. Right after Cotton was announced as a member of Trump's shortlist this afternoon, he tweeted a single ominous sentence which, given the context, felt more like a threat. "It's time for Roe v. Wade to go."
IN CASE YOU MISSED IT
A new whistleblower complaint is accusing top officials in the Department of Homeland Security of manipulating intelligence to match Trump's statements, including stifling reports of Russian interference in the 2020 election. Among many alarming claims, the complaint — written by top DHS intelligence analyst Brian Murphy — says that then-Acting DHS Secretary Chad Wolf instructed staff to withhold intelligence notifications on Russian activities because they "made the president look bad." When Murphy objected, he said he was left out of meetings and eventually reassigned.
In yesterday's edition of What's Trending?, we discussed the online impact of last week's big story about Trump's insults on fallen soldiers and explained why conservatives are so worked up about a haircut. And if you've ever wanted to know who Dan Bongino is, you're in for a treat. Subscribe here to get next week's edition in your inbox.
Trump is visiting Michigan today for what is sure to be yet another dangerously crowded rally in the middle of the ongoing pandemic. Despite his failed coronavirus response which has claimed the lives of more than 6,500 people in Michigan and infected 107,000, he's expected to again insist that the pandemic is not a major concern. As Michigan schools work to reopen safely without federal help, 11 K-12 schools and 11 college campuses have reported new or ongoing coronavirus outbreaks in the past week. The Trump administration's botched handling of the COVID-19 crisis, paired with its lack of federal leadership, has failed Michiganders, many of whom have gone unemployed as businesses such as Ford Motor Co. cut jobs and workers are left with reduced federal relief.
Like the Progress Report? Our team relies on the support of grassroots progressives like you. Chip in $5 or whatever you can to power our work.
The positions of American Progress, and our policy experts, are independent, and the findings and conclusions presented are those of American Progress alone. A full list of supporters is available here. American Progress would like to acknowledge the many generous supporters who make our work possible.