What's Trending? All gas, no breaks
Part of a Series
This piece was originally published in the May 14, 2021 edition of CAP Action's weekly newsletter, What's Trending? Subscribe to What's Trending? here.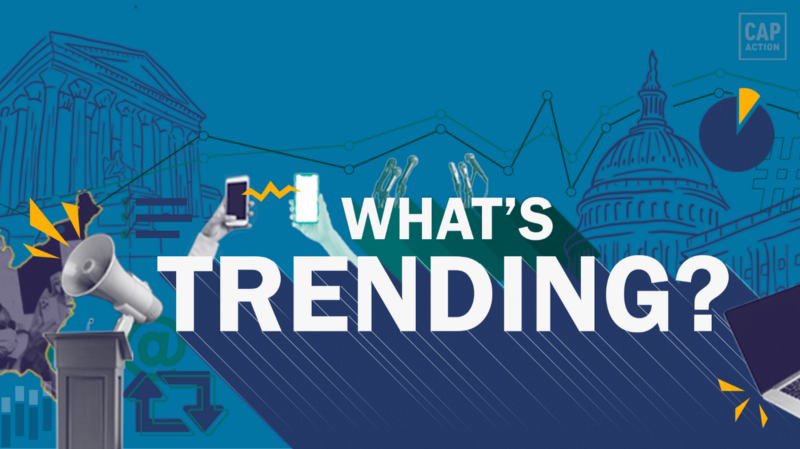 Hey, y'all.
"What can I tell my family member who believes [insert random Facebook rumor here]?" is probably the number one question I get from folks about this newsletter.
Well, this week, I finally listened to a podcast that multiple friends have recommended — You're Wrong About "Losing Relatives to Fox News." The episode covers what makes older Americans more vulnerable to misinformation and how they're getting it. Can't recommend it enough.
But don't put your AirPods in quite yet — we have a really interesting newsletter for you this week. We'll examine the Facebook conversation around the economy and how conservatives are using last weekend's cybersecurity attack on the Colonial Pipeline to discredit President Biden's progress there.
But first, did you miss the latest edition of What's Trending? Don't worry — you can read it here.
WHAT'S TRENDING THIS WEEK
Jobs Day: The latest jobs report showed the economy added 266,000 jobs in April, with a total of more than 1.5 million added since the beginning of President Biden's administration — the most jobs created in the first hundred days of any president in history.
LGBTQ rights: On Monday, the Biden-Harris administration announced the reversal of a policy that barred health care providers and other related organizations who receive federal funding from discriminating based on gender identity or sexual orientation.
WHAT WE'RE HEARING ON SOCIAL
All gas, no breaks: While stories about Liz Cheney and gas availability took off across social media, they did not crack the top 10 social media posts for either progressives or conservatives. On the progressive side, those posts largely shared personal stories to commemorate Mother's Day or beloved pets, and for conservatives, the posts were largely about states rolling back unemployment insurance.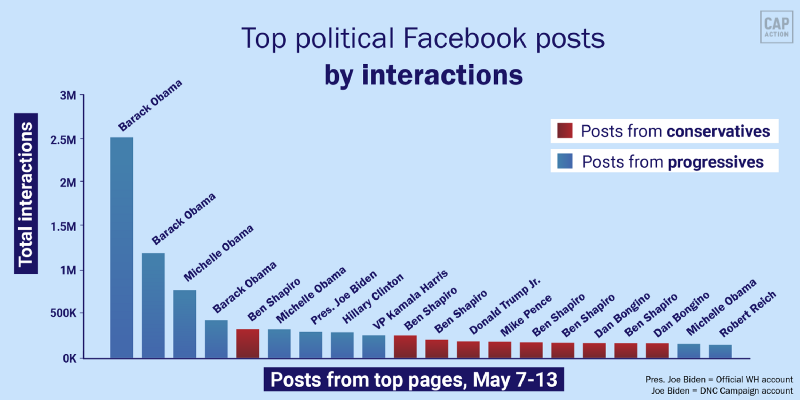 This week's top-performing political Facebook post by interactions was from President Obama, and a whopping eight of the top 10 posts were from accounts on the left (props to the many What's Trending? readers who run these pages!).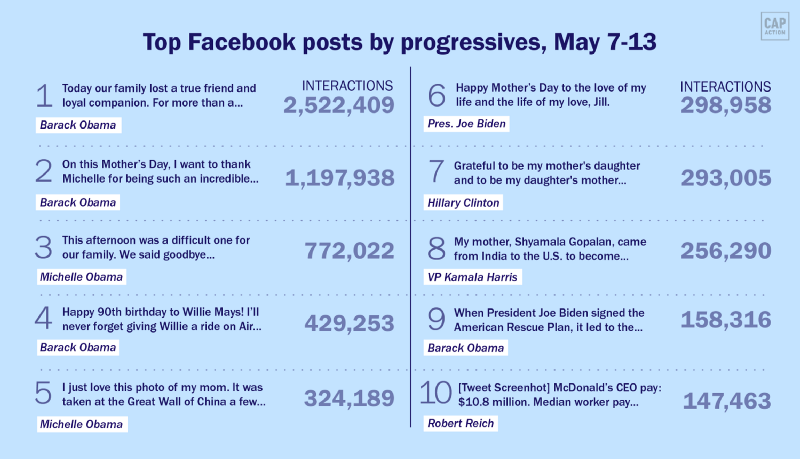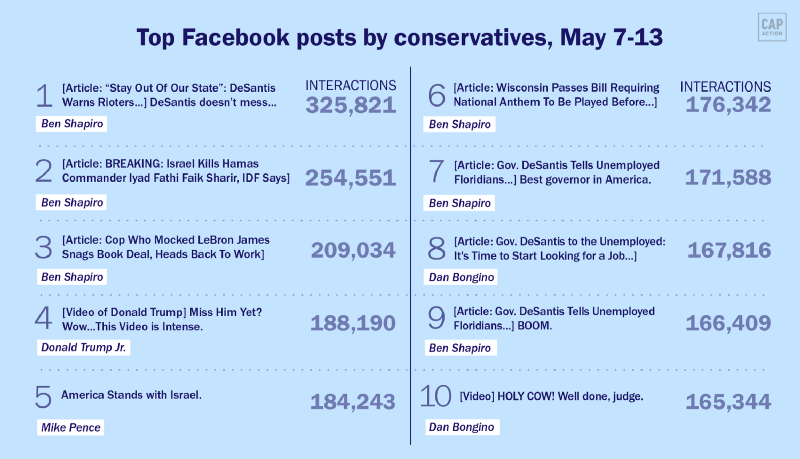 As alluded to earlier, we saw a bump in conversation about jobs and the economy following the release of a May 7 jobs report before the topic was overtaken by posts about Liz Cheney's removal from her position as House GOP conference chair and conversation around the Colonial Pipeline.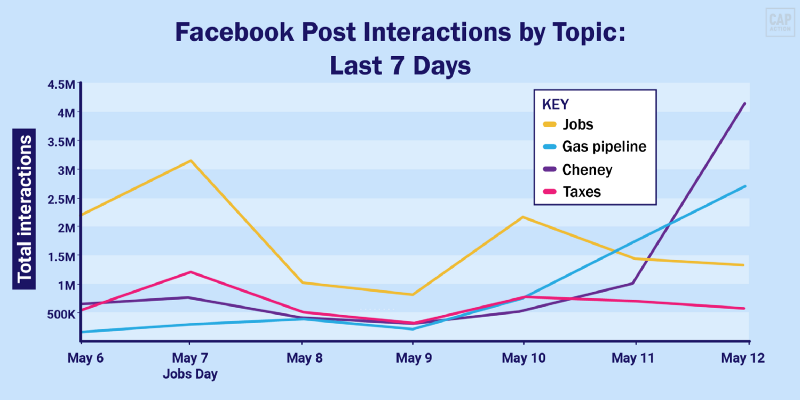 The partisan divide between those driving the two subjects was stark: While progressives sought to illustrate the need to pay workers a living wage, conservatives looked to pin rising gas costs and shortages on President Biden, ultimately resulting in panic buying across the southeast.
NBC reporter Brandy Zadrozny, explained it well, "This is what happens when half of Americans get their news from social media, especially Facebook. These platforms are absolutely dominated by media manipulators like Newsmax and Daily Wire, whose entire business model is misleading attempts to politicize every issue." Watch the clip here.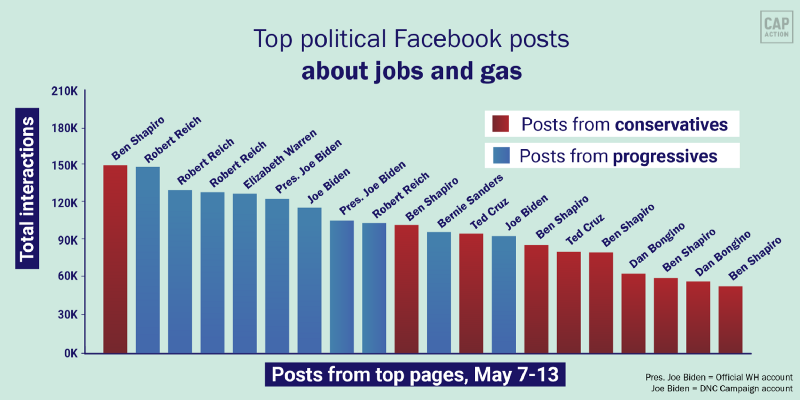 Fortunately, the Biden administration has acted swiftly and decisively to address the problem, working directly with the company to restart the pipeline and speaking out to reassure Americans of a quick return to normal availability.
It will take time, however, to determine whether the response was sufficient to quell the misinformation perpetuated by conservatives across Facebook.
ON MY RADAR
Thanks for reading,
Alex
P.S. Please do forward along to your friends who are interested or encourage them to sign up here.
This newsletter is written by me, Alex Witt (@alexandriajwitt), a progressive political strategist and Dolly Parton enthusiast (she/her). I've managed social media programs for presidential candidates, political committees, progressive advocacy organizations, and more.
The positions of American Progress, and our policy experts, are independent, and the findings and conclusions presented are those of American Progress alone. A full list of supporters is available here. American Progress would like to acknowledge the many generous supporters who make our work possible.
Authors Alex Witt
Senior Director, Strategic Partnerships
Explore The Series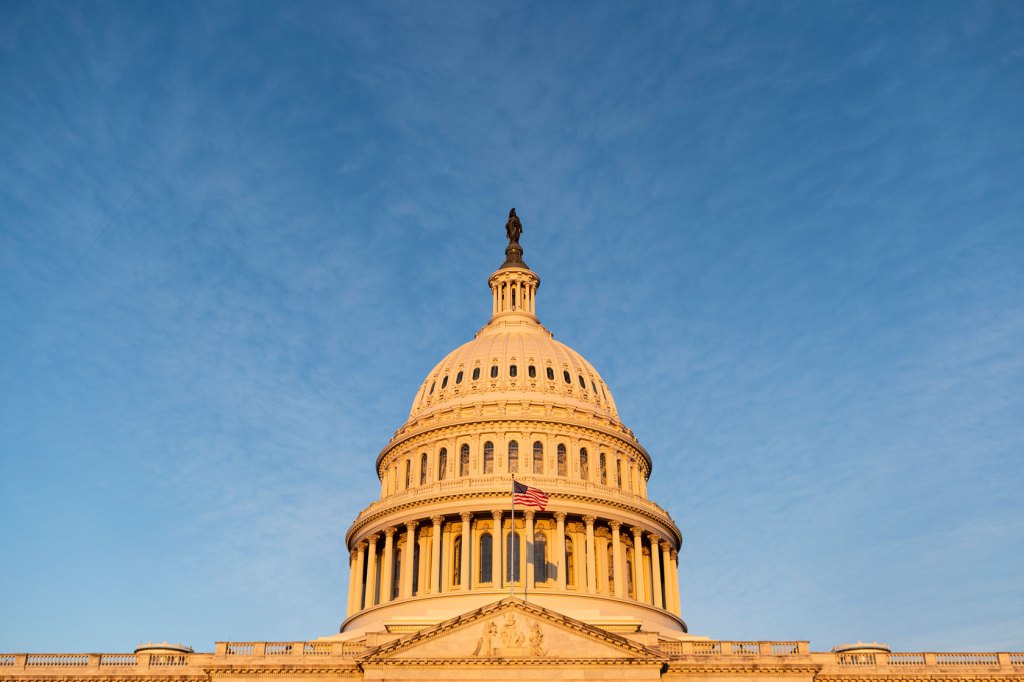 Welcome to "What's Trending?", a weekly newsletter to help progressives answer the age-old questions: What works, and what doesn't? "What's Trending?" cuts through the noise to bring you the best (and worst) of what's happening on social media in the policy space, and explains why it's important.
Previous
What's Trending? 100 days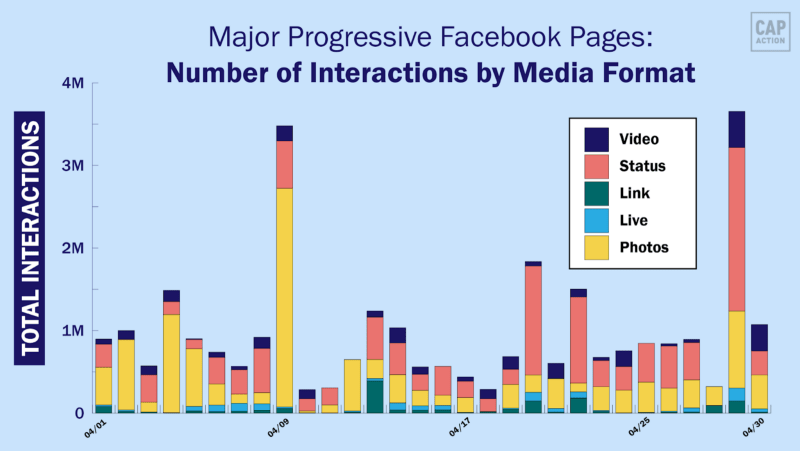 What's Trending? 100 days
Next
What's Trending? More bangs for your buck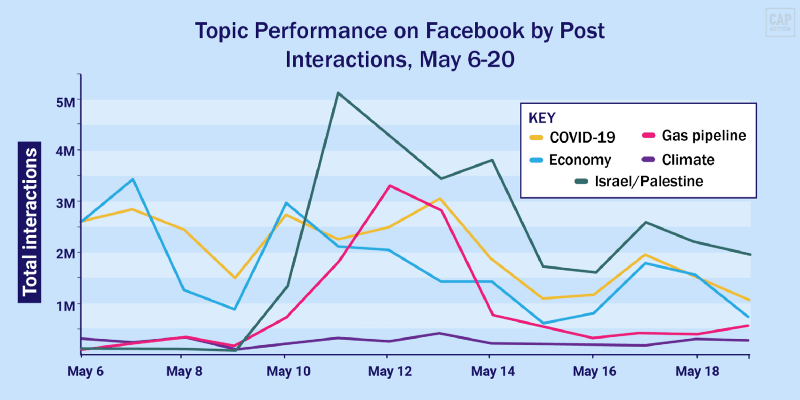 What's Trending? More bangs for your buck